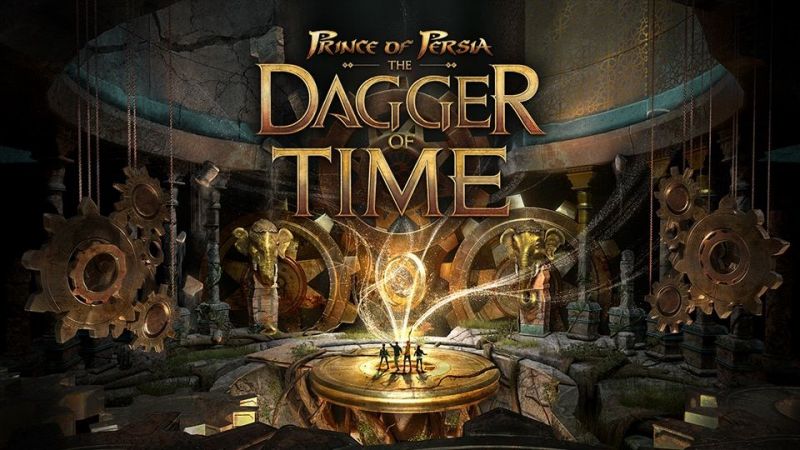 Ubisoft runs the Prince of Persia, which is famous across the globe, and fans loved it more. But, it is originally published and developed by Broderbund. The franchise revolves around the series of adventure and action genre games that focus on the story of an Iranian Prince. A film is also released, which is based on the same plot of the game.
The franchise releases the last game, Prince of Persia: The Forgotten Sands in 2010. Since then, the fans are waiting for the release of the ultimate part of the game.
Recently, Ubisoft announces the new entry in the Prince of Persia Franchise, and it comes with an announcement of Prince of Persia: The Dagger of Time. Ubisoft said that it would be the VR game, so that's why the build-up didn't grow much.
Time to escape! ⏳

Get the details on @UbiDusseldorf's all-new VR escape room coming this spring ?

— Ubisoft (@Ubisoft) February 12, 2020
Ubisoft said that the Prince of Persia is now coming in virtual-reality. Prince of Persia: The Dagger of Time is coming around the world in this spring season. They further said that in the game, there could be a team of four players. Players can play together and solve the puzzles and can use the powers of titular artifacts to stop, rewind, or fast-forward time.
Players are considering VR announcements as nonsense, and they are treating it as a niche for upcoming Ubisoft games in the coming future.
VR games mean the massive expenditure on headsets and controllers to enjoy the game properly. Fans are angry and saying that Ubisoft is not considering the originality of the game. According to the fans, Ubisoft is just doing show off to people and not keeping the game as a healthy piece of entertainment. Every player can't afford the VR, and also they can't give a space for a few hours of entertainment. The VR thing is not acceptable, especially from the old school fans of the series.
Ubisoft said that the VR escape rooms are made to be larger than life adventures. They also said that something that players can't do in the real world they can do in the VR by just putting their headsets.
The gaming community is upset with Ubisoft's decision on the new Prince of Persia game.
The new title in the franchise can be a game-changer for the single-player games in 2020. As the Ubisoft never makes the players upset with the previous releases, they can be an ideal example of what to expect in the single-player game.