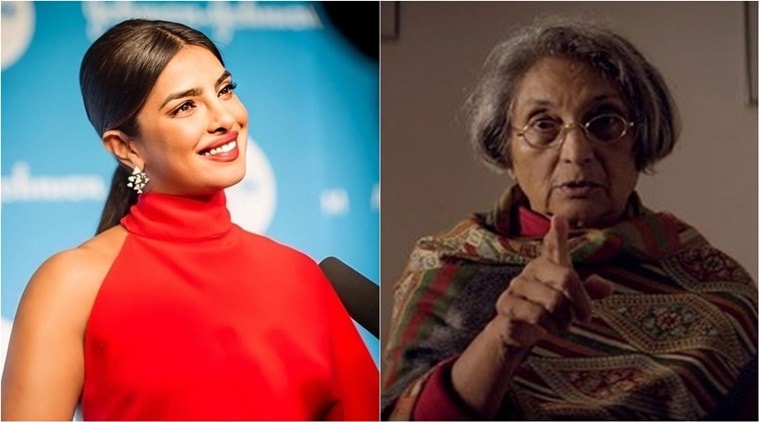 Priyanka Chopra's upcoming biopic movie Sheela coming soon on Amazon Prime Video is based on the life of Rajneeshee leader Ma Anand Sheela. The movie, which was announced last year, is set to be directed by Oscar-winner Barry Levinson(Rain Man), and Nick Yarborough wrote the script.
Priyanka Chopra as Ma Anand Sheela
Made famous by the Netflix document series Wild, Wild Country, she was the former personal secretary of Bhagwan Shree Rajneesh from 1981 to 1985, and she managed the Rajneeshpuram ashram in Oregon, Wasco County. She was sentenced for twenty years, but she got released on parole after 39 months for her part in the 1984 Rajneesh Bioterror Attack. This incident was the most significant bioterrorist attack in U.S. history.
Interestingly, the biopic is visibly headed to Amazon studios. Sheela used the stage to justify their deflect blame, actions, fuel conspiracy theories, and talk about her connection with Rajneesh himself. Netflix announced that Karan Johar would produce a documentary, and it follows the movie on her first trip to India in three decades. The Amazon film is the second popular project managed to swoop in and get a slice of the Rajneesh.
Priyanka Chopra Jonas should, by far, best suit the role in the film. She is famous for her roles in Bajirao Masthani and Boxing drama Mary Kom. Now she stepped up to play one more biopic on Rajneesh Bioterrorist attack accused Ma Anand Sheela.