Sony has now officially announced the PS Plus free PS4 games that are lined up for March 2020. It seems that almost all the earlier leaks are correct since Shadow of the Colossus and Sonic Forces are officially announced as the free games for the March.
These two games will be available for download on March 3, 2020, revealed on Playstation Blog. They will remain up for download until the next set, which goes live on April 7.
Shadow of the Colossus
Shadow of the Colossus was a part of the loose trilogy of games developed by Team Ico. Shadow of the Colossus was the sequel to Ico, and it will be followed over a decade later by The Last Guardian.
The story of Shadow of the Colossus follows a young man, namely Wander, who has to defeat sixteen Colossi to get his lost love back to life. Shadow of the Colossus was a critical darling, and it is often cited as an example when people call video games as art, due to its unforgettable foes and beautiful visuals. There is also a Shadow of the Colossus movie in the development hell.
In 2005, the Shadow of the Colossus was released. But the game received a massive remake in 2018, which brought the visuals up to the modern standards while the gameplay is kept the same. The Shadow of the Colossus remake was a big success. It even outstripped the original in sales at the launch.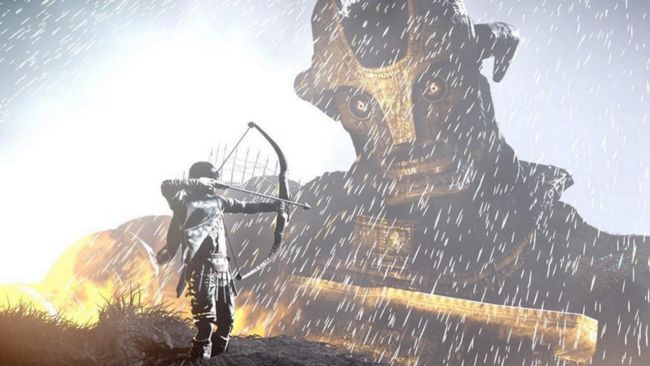 The gameplay goes like this. You will wander on the vast plains as you hunt the giant beasts in an understated story, investigating the consequences of your David-versus-16-Goliaths quest as you follow it to its necessary conclusion. Still, there is nothing else like Shadow of the Colossus.
Sonic Forces
Sonic Forces is a platform game, which was notable for letting the player create their own fursona avatar that works along with Sonic and his pals. The recent success of the movie, Sonic the Hedgehog, might be the reason why the game had made its way to PlayStation Plus.
Sonic Forces is the most direct followup to Sonic Generations. It allows you to play through horizon-chasing levels as Modern Sonic and also return to old-school, a side-scrolling platformer with Classic Sonic. Sonic Forces did not break the streak of 3D Sonic games, but it is still worth booting up for the character creator alone.
Predator: Hunting Grounds trial
PS Plus owners can also try out intense asymmetrical multiplayer experience Predator Hunting Grounds with a weekend trial from March 27.
The trial Weekend starts from 4pm GMT / 5pm PST / 5pm CET / 3pm JST on March 27, and ends 11.59pm GMT / PST / CET / JST on Sunday March 29. PS Plus subscription is required to play this game.