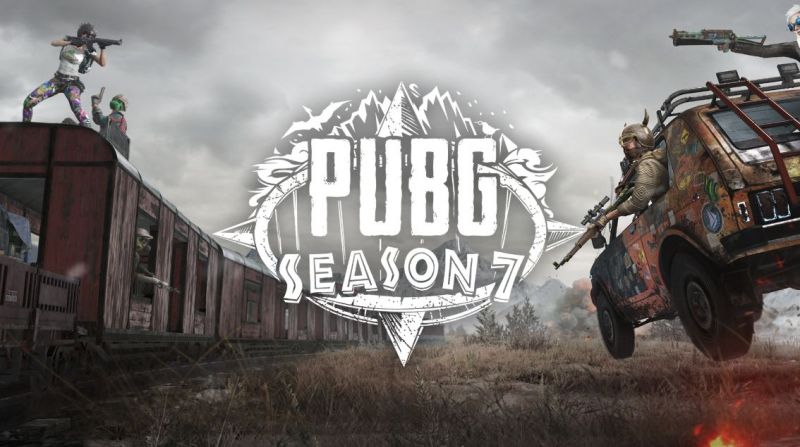 PUBG has released a new update recently for PlayerUnknown's Battlegrounds, which has gone into PUBG 7.1. The update sees the return of Vikendi, PUBG's snow-covered Map that was removed back in Season 6 when Karakin's final battle royale game was launched, and it was a live stream on all PC servers.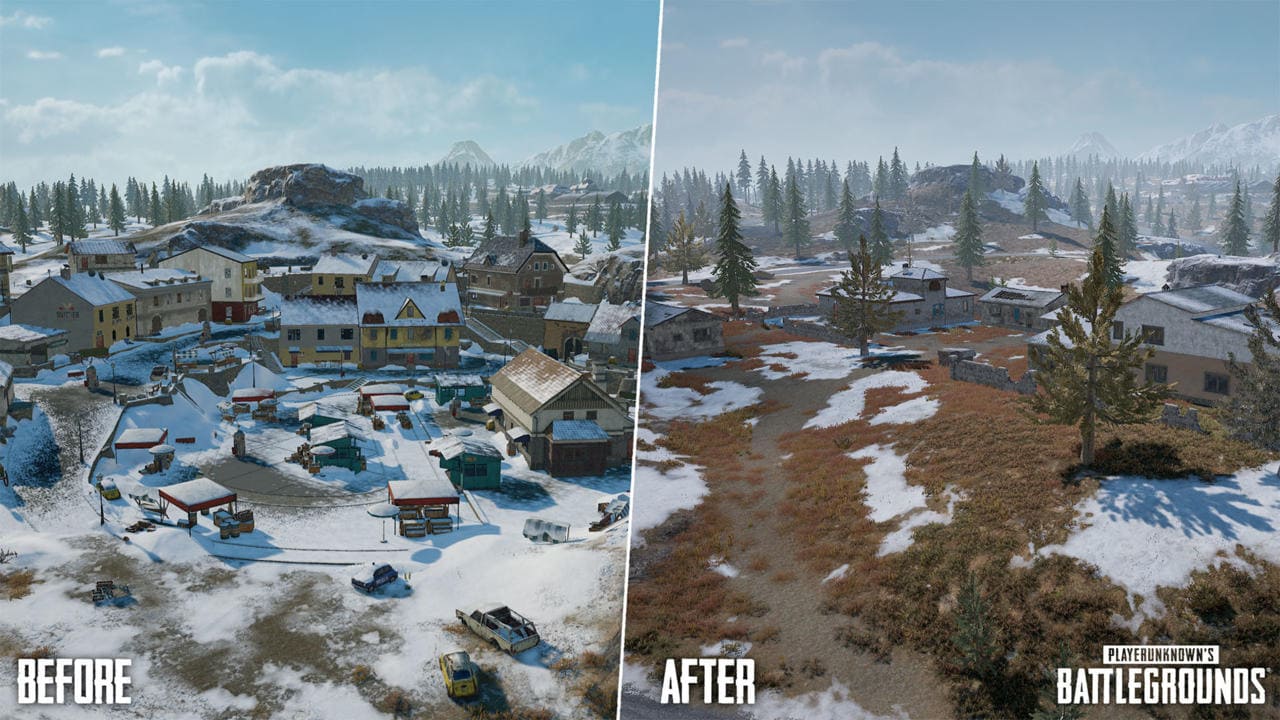 From the image above you can notice that the snow levels for Vikendi have been adjusted once again. Because of this change, both snowmobiles and snow bikes were also removed and replaced with Motorcycle and Motorcycle with sidecar vehicles.
PUBG 7.1 Vikendi Map Updates
Vikendi is back better than ever, with newly updated trains, landmarks, and a slight change in this season.
Trains have been added, and it will be found moving along multiple tracks across Vikendi.
There is a major train line that expands along the perimeter of Vikendi, with six connected tracks in the inland areas of the island.
Weather will be either Clear or Snowy.
Trains stop temporarily at the train stations across the Map.
Moonlight has also removed for now but will return with visual improvements at a later date.
Reduce snow cover.
It is reduced more in the Southern areas of the island.
Snowbikes & Snowmobiles were also removed.
Motorcycle and motorcycle with sidecar will replace snowbikes & snowmobiles, as the motorcycles are more versatile vehicles for the newly updated terrain.
General map optimizations have been made.
You will play the updated Vikendi in custom matches.
A new Cargo Depot has been included.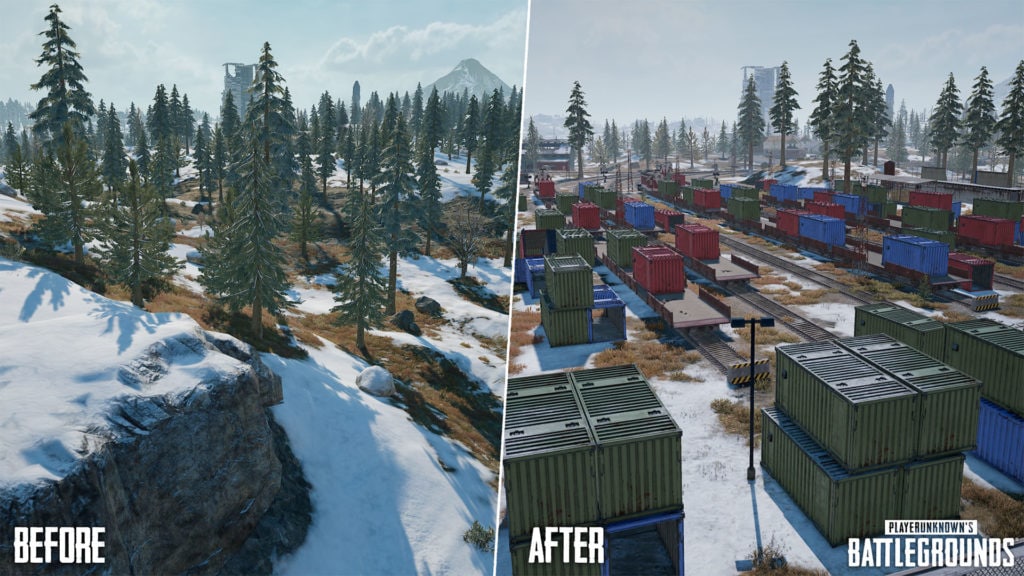 Dino Park has also replaced by the bigger, more spectacular Dinoland.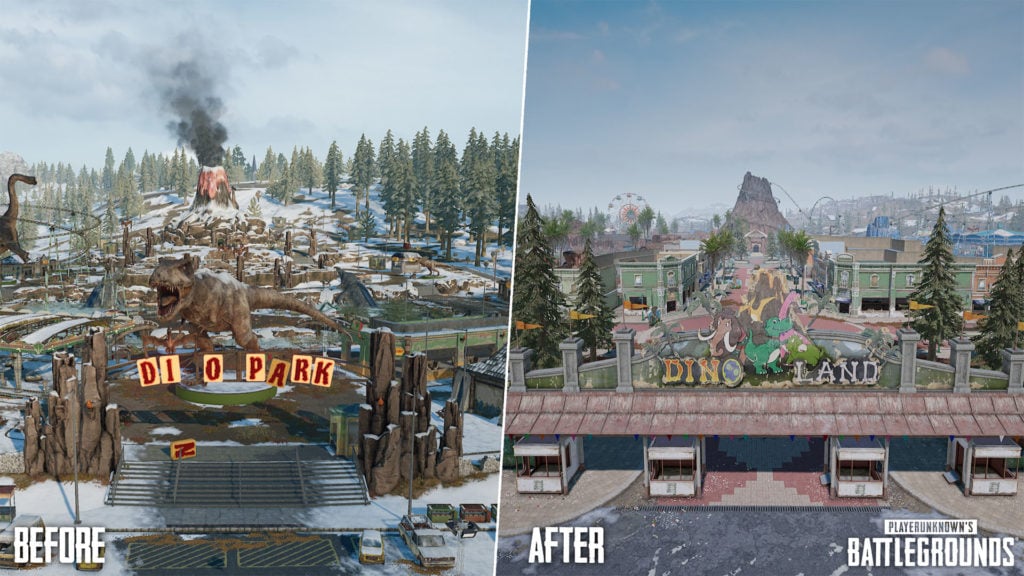 Abbey has also relocated to Mount Kreznik.
Volnova now has much more cover.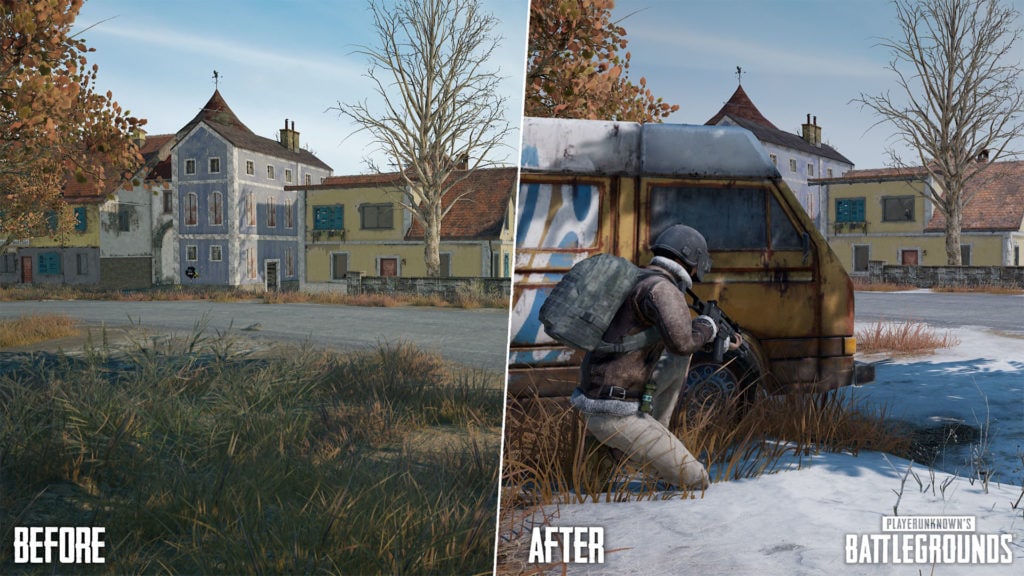 Tovar and Movatra have been removed.