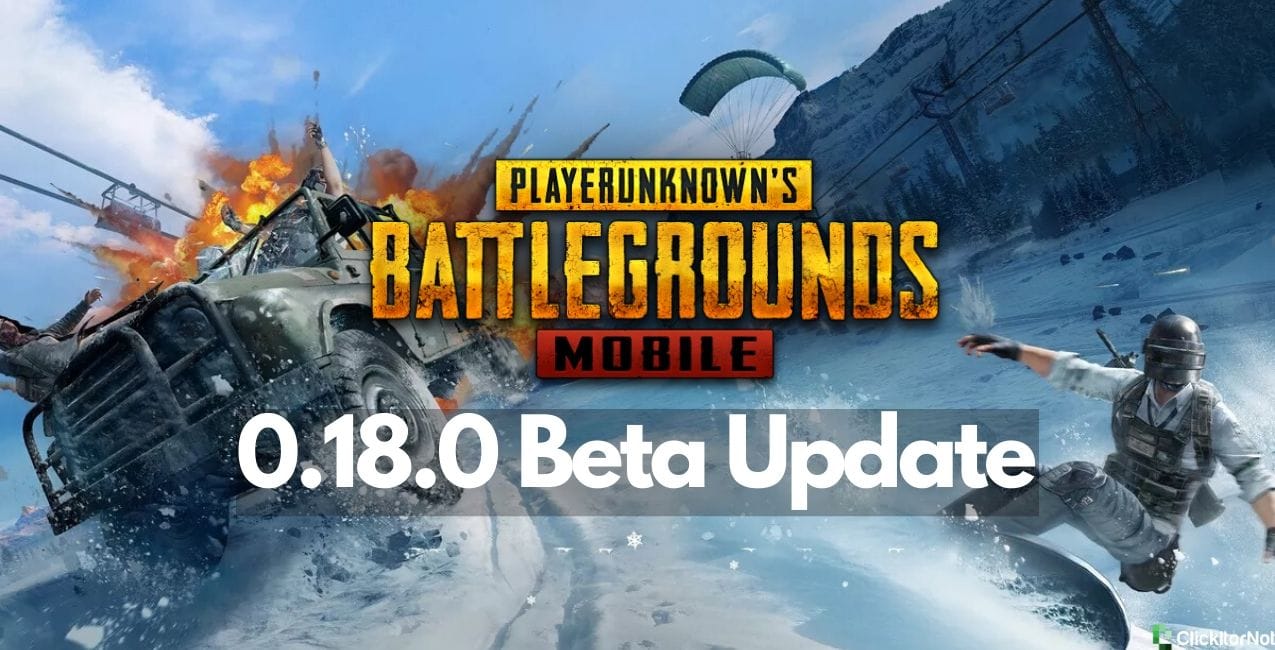 PUBG Mobile is one of the most popular smartphone games in the world. It is also known as the Battle Royal game. All the players are looking for the new update, and Tencent Gaming releases the Trial Version of the PUBG Mobile 0.18.0. The game is published for the particular country for Pubg Mobile 0.18.0 in Arabic.
مرحبا ايها اللاعبين!
نحتاج إلى مساعدتكم في اختبار النسخة التجريبية لـ PUBG Mobile، سيحتوي الإصدار التجريبي على ميزات تجريبية لم يتم تنفيذها في اللعبة الرئيسية حتي الان.

قم بالتسجيل بملء هذا النموذجhttps://t.co/qHUKekTJs0

ادعم PUBG Mobile
واحصل على مكافآت مذهلة pic.twitter.com/SIPiPrOoQK

— PUBG MOBILE Arabic (@PUBGMOBILE_ARB) March 25, 2020
The players can get the PUBG Mobile beta version by filling the forum with details like Mail ID, discord ID, PUBG Mobile Character ID, and more. So, that the PUBG Mobile can contact the players quickly about the game Beta Version.
Besides this, it is to ensure that the players should fill the correct details, which is important for getting a BETA version details. After that, PUBG Mobile will contact the players with the help of their Mail or Discord based to allow them to use the PUBG Mobile Arabic.
The official announcement post by the PUBG Mobile is below:
Happy second anniversary to PUBG Mobile! We will welcome more testers to join us start on April 1st and together celebrate this big event. Attention the 0.18.0 beta version will be coming around next week, and this time we do provide limited skins and sets on the beta server for you guys who dedicated to participating. For further more info, please keep eyes on here. Our beta team appreciates your interest in this special time, stay safe for y'all.
Register to Participate in PUBG Mobile 0.18.0
Some days back, rumors came that PUBG Mobile 0.18.0 will come with an Erangel 2.0 in the Classic mode. The players can submit the forum from the Google Form link, which is provided by the PUBG Mobile official.
Registration Process:
To open the registration portal, click here.

Fill the details correctly.

After completing, click on Submit.

To get the confirmation notice for the beta application, players have to open the PUBG Mobile application after few days.
PUBG Mobile sais in an official announcement post that the 0.18.0 Beta version will come in the second week of April. And limited users can only download and test this upcoming version.
PUBG Mobile also said that the players who will participate in this round of Beta testing would get the free skins. This beta testing is available for a short time after that the portal will close soon.