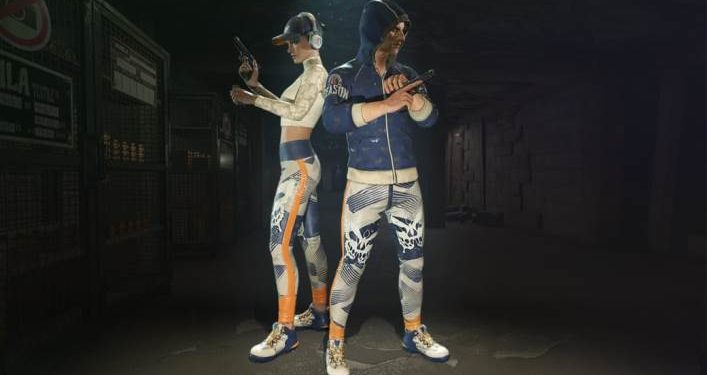 PlayerUnknown's Battlegrounds is one of the popular online multiplayer battle royale game. The game is developed and published by the PUBG Corporation, which is a subordinate of the South Korean video game company Bluehole. Recently, the developers bring the new update in PUBG, which comes up with the new Season 6. Also, it brings many of the contents in PS4, PC, and Xbox One.
Right now, you may be wondering why is your PUBG not working. So, don't worry, right now, the game is having some issues. Many of the players are also facing the same problem. Many players are posting on social media platforms regarding this issue. According to the players, the game is not working properly, and players are not able to play the game on PC platforms. Players also said that the crashing issue is happening in Xbox One and PS4 too.
The crashing issue of the game is also mentioned by the official concerned team of PUBG. The Support team officially posted on Twitter and said that the developer team is currently investigating the issue of the crashing problem.
Also, according to an official tweet by the Support Team, the players can go to the official forum to report about the crashing issue if they are experiencing.
The official tweet posted by PUBG Support: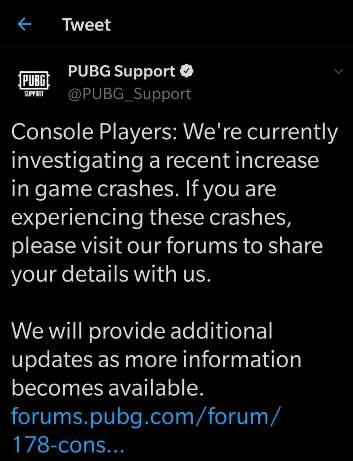 Update 83, 5th February
Today PUBG support has confirmed the new maintenance. It is expected that it will last up to 4 hours only.
PC Players: Maintenance has now started and is expected to last 4 hours.
Bug Fixes:
– Medieval Helmet skin not visible when worn by female characters
– Players able to prone in shallow water
– Visual issue with certain pants skins
– Inconsistent icon sizes in the lobby
To check the live server status of the PUBG, click here.