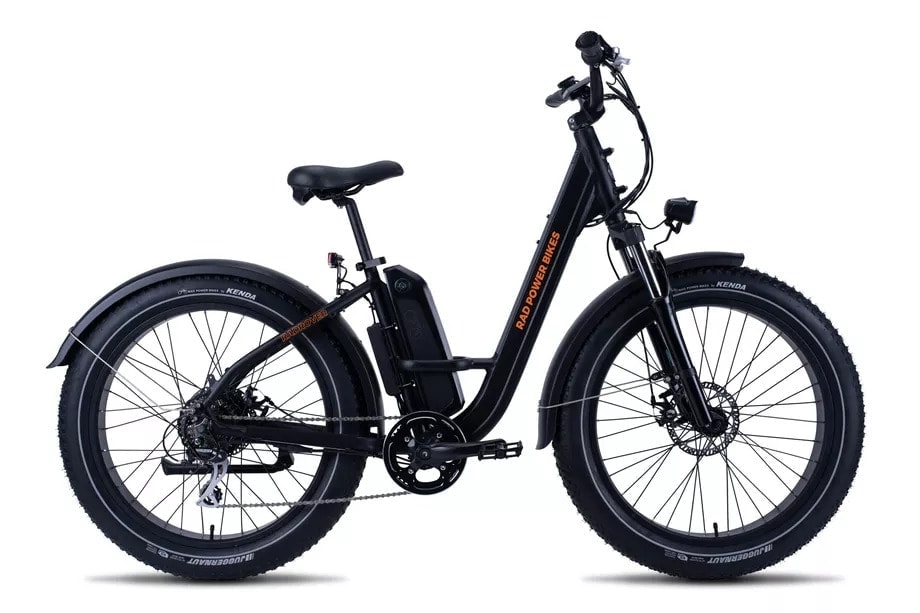 On Friday, the Rad Power Bikes that makes some of the most affordable and capable electric bikes in the US introduced an upgrade to its flagship model bike RadRover. Rad Power Bikes' models include RadRunner utility bike and RadWagon cargo bike.
The original RadRover is a fat but powerful bike, which was available only in one frame size: a high step with a standover height of 30.5 inches. Now Rad Power Bikes is launching a new version of the bike, making it more accessible and approachable to a broader range of cyclists. Even Smartwheel ebikes have many bikes like this.
The latest model is 10 inches shorter than the original model of RadRover. This new model will help people with knee issues and those who want to hop on and ride.
Other than the lower step, all the specifications remain the same: long-range 48V/14 Ah lithium-ion battery, 750W hub motor (500W in Canada), and puncture-resistant 26-inch x 4-inch fat tires. The bike is now available for pre-order at the company's website and is tagged at $1,499.
The company is also planning to enter the new year with its upgraded and latest versions of e-bikes. These e-bikes include the RadMini, the high step RadRover, and the RadCity. It may also bring the step-through versions of RadCity and RadMini. None of the bikes are getting costlier than before which is priced at $1,499 except for the RadRunner which is priced at $1,299. These bikes will now feature new halo headlights, an improved throttle design, aluminum fenders, and a refreshed look.