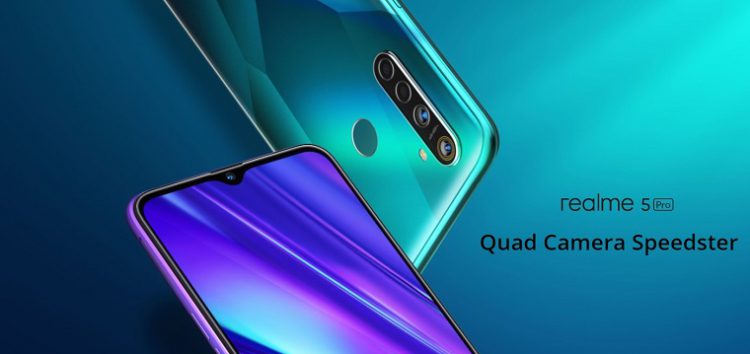 The OEM has recently finished releasing the rebuild interface to both devices, i.e., Realme 3 Pro and Realme XT. And, now they could annoy the Realme X users with an update. But it brings out a security patch but, still, users have some hope.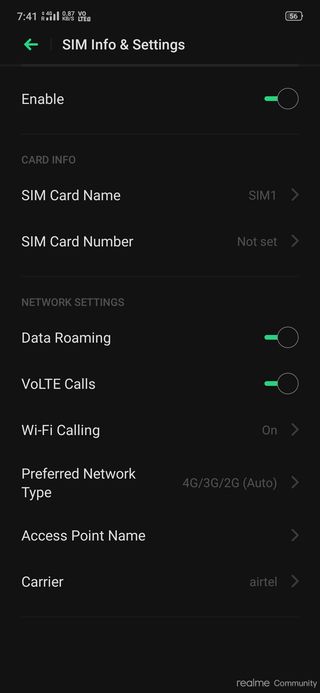 Chances are those who own the Realme 5 Pro already know that OEM is not going to release the Realme UI beta version, but the stable version. But still, there are questions that when will Android 10 will be live with the new interface.
The support team answered the question by tweeting that the RealmeUI based on Android 10 for Realme 5 Pro will come by the end of February. So, it means that it is only seven days away.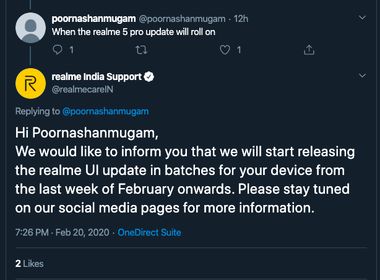 At another site, the Realme talked with a customer about the upcoming Realme UI (Android 10) update for Realme X. Support said that the users would get to see new UI for both the models in the last of this month.