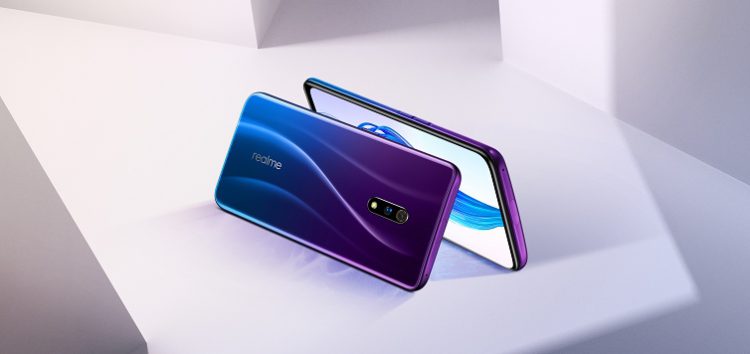 Recently, Realme adds a new phone to its entry-level portfolio, i.e., the Realme C3. This smartphone is the successor to the Realme C2. Also, it becomes the company's first device to run the latest Realme UI skin based on Android 10.
Realme UI has bold colors, high saturation, and also a personal information security system layer that avoid third-party apps from accessing the user's data.
The company adds a stylish feature known as Dual Earphone Connection. It allows the simultaneous audio playback through Bluetooth and the 3.5mm audio jack.

The Realme C3 is the third Realme smartphone, which is running the new Realme UI update. The other two, i.e., Realme 3 Pro and Realme XT, get the new OS through software updates.
According to the official Realme UI roadmap, the Realme X and Realme 5 Pro is the next in line.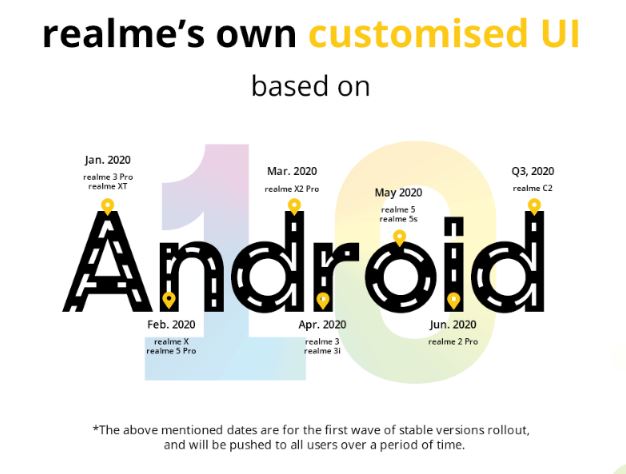 Android Beta version is available in China
A month ago, Realme started coming with the beta version of the Realme UI update to the Realme X. But, it is limited to the Chinese market. Till now, the beta program hasn't come to the Indian variant of the device that easily explains the sadness on social media.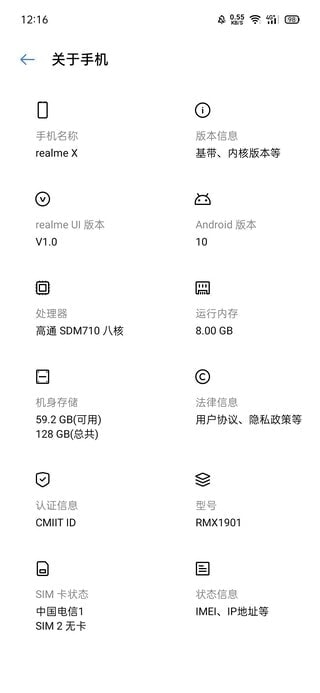 Users can assume that Realme is doing hard work on the stable version so that it comes out this month as the company promised.
Realme X to get Android 10 this February
When a user asked about the availability of the Realme X Realme UI update in India, then the Realme Mobiles Product Manager Nidhi Bhatia said that the software would release in February. But, she also didn't say any specific date.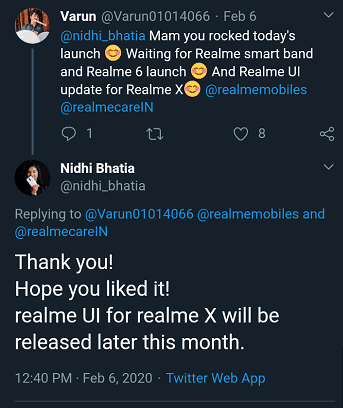 A user has already received the new software on the Realme X handset, but he is not from India or China. By seeing the screenshot which is shared by the user, it looks like it is in Bangladesh using the TeleTalk network provider.
Although, someone may have manually flashed the Chinese build on their phone.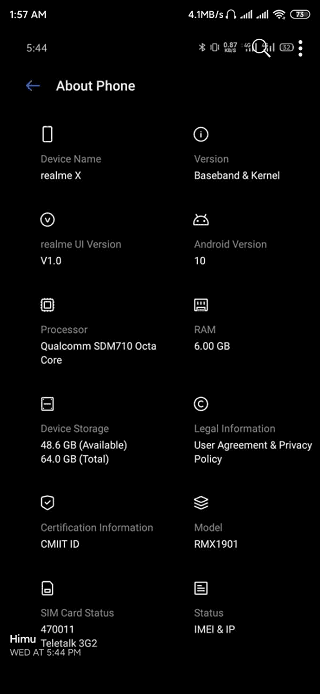 Coronavirus attack may delay the rollout
It is also possible that the ongoing coronavirus attack in China can delay the rollout of the Realme UI update not only to the RMX1901 and RMX1903 but also for the other Realme handsets.
Already because of the virus, the beta rollout of the Realme X2 Android 10 update in China is delayed. So, it may happen the same to other models also.
But, users can still expect the device to receive the Realme UI update this month.