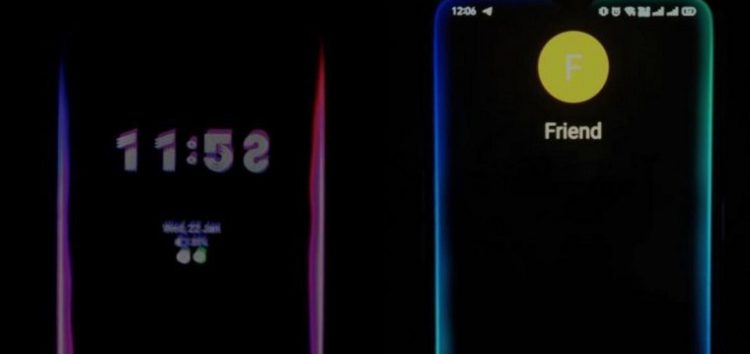 For a long time, smartphones are facing the issue of how to let the user know they got a notification in their device. If a user missed the notification tone, then they have to check their device.
For a moment device also dotted the notification LEDs when there is any pending notification. In this era of bezel-less smartphones, it's challenging to place this feature but, Realme got the solution.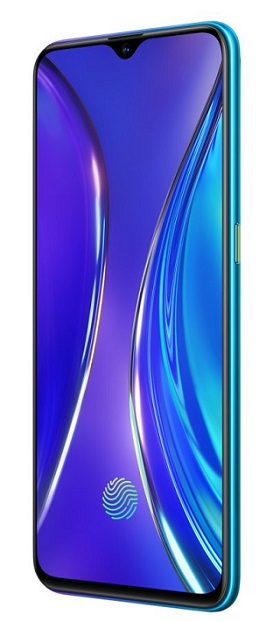 RealmeUI introduces the new feature, and they are starting it with the XT device to solve this issue. Screen Light effects issue is going to solve creatively.
Screen light effects light up the phone's screen edge when a user receives a call or notification. This feature effectively serves as a giant, colorful notification light. Users can also choose the light effect from three different lighting effects, i.e., Neon Purple, Ocean Blue, and Amber Orange.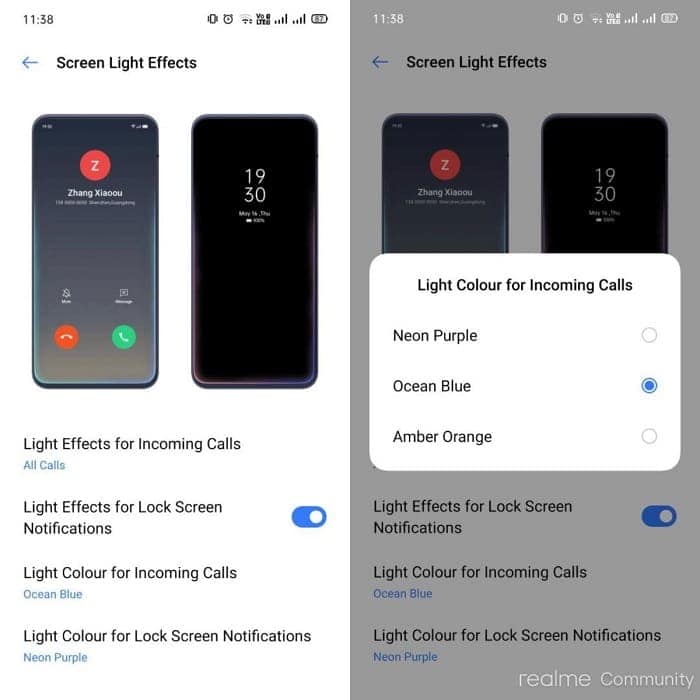 The company said that this feature would come to other Realme devices also. But, not all devices will be able to support this feature. The device which gets this feature should have a Super AMOLED display. Now, users of the XT  can use this feature.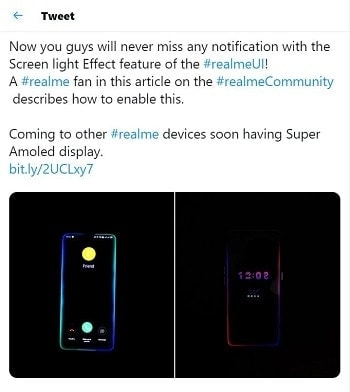 To activate or to enable screen light effect feature on the supported devices user has to go to Settings >> Display and Brightness >> Screen Light Effects and choose from the available options to customize the experience.
Update 1 (February 10)
Realme support's official Twitter handle confirms that from March, this feature will be available to the Realme X2 and Realme XT.