Xiaomi has already released stable Android 10 to some of its flagship mobiles. Mi 9, Mi 9T, and Mi 9T Pro are among those that received the stable Android 10 update. Now, Xiaomi, in its Android 10 campaign, released an update for its mid-level smartphones Redmi Note 7/7S in the beta version.
This roll-out of Android 10 for Redmi budget series mobiles has begun with Note 8 Pro in the beta version. In the older Redmi 7 series, Xiaomi has started delivering Android 10 closed Beta program in the mid-weeks of December 2019.
The MIUI-11 based update that first brought Android 10 update to Mi Note 7 has a version 9.12.16. After a long gap, the Note 7 series is getting a newer version 20.1.7 based on MIUI-11. The same version comes for Redmi Note 7S too.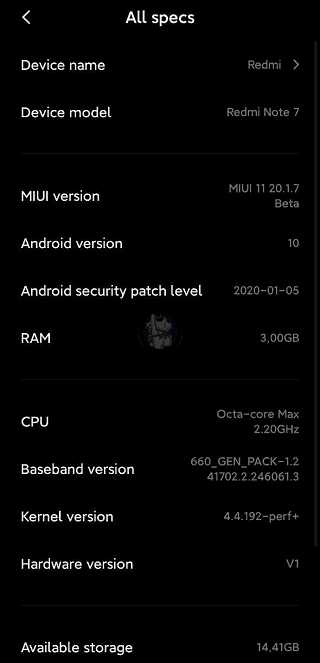 The original OS is Android 10 beta, but now you get the updated January 2020 Android security patch, latest until now. As the new update is the China ROM and closed Beta software, it is pretty much unstable.
It is still unclear when Xiaomi will bring this Redmi Note 7 Android 10 update to the global level. But, as the worldwide MIUI beta program got scrapped, we can only wait for the stable beta update's release for universal Mi Pilot testers. The global version may take some time, maybe around a couple of months.
Download the latest update for your Redmi Note 7/7S device:
We have the download link for the latest Android 10 beta update for the Redmi Note 7/7S below for manual installation, but make sure to know your way around this ROM flashing thing.
Device: Redmi Note 7/7S
Codename: lavender
Channel: China Beta
Version: 20.1.7
Android: 10

Type: Recovery

Download: Link
MD5: c3fd677fbb39ac6a3aa50892cc9aa73e
Do comment about the new update and the latest Android security patch working condition on your Redmi Note 7/7S device.