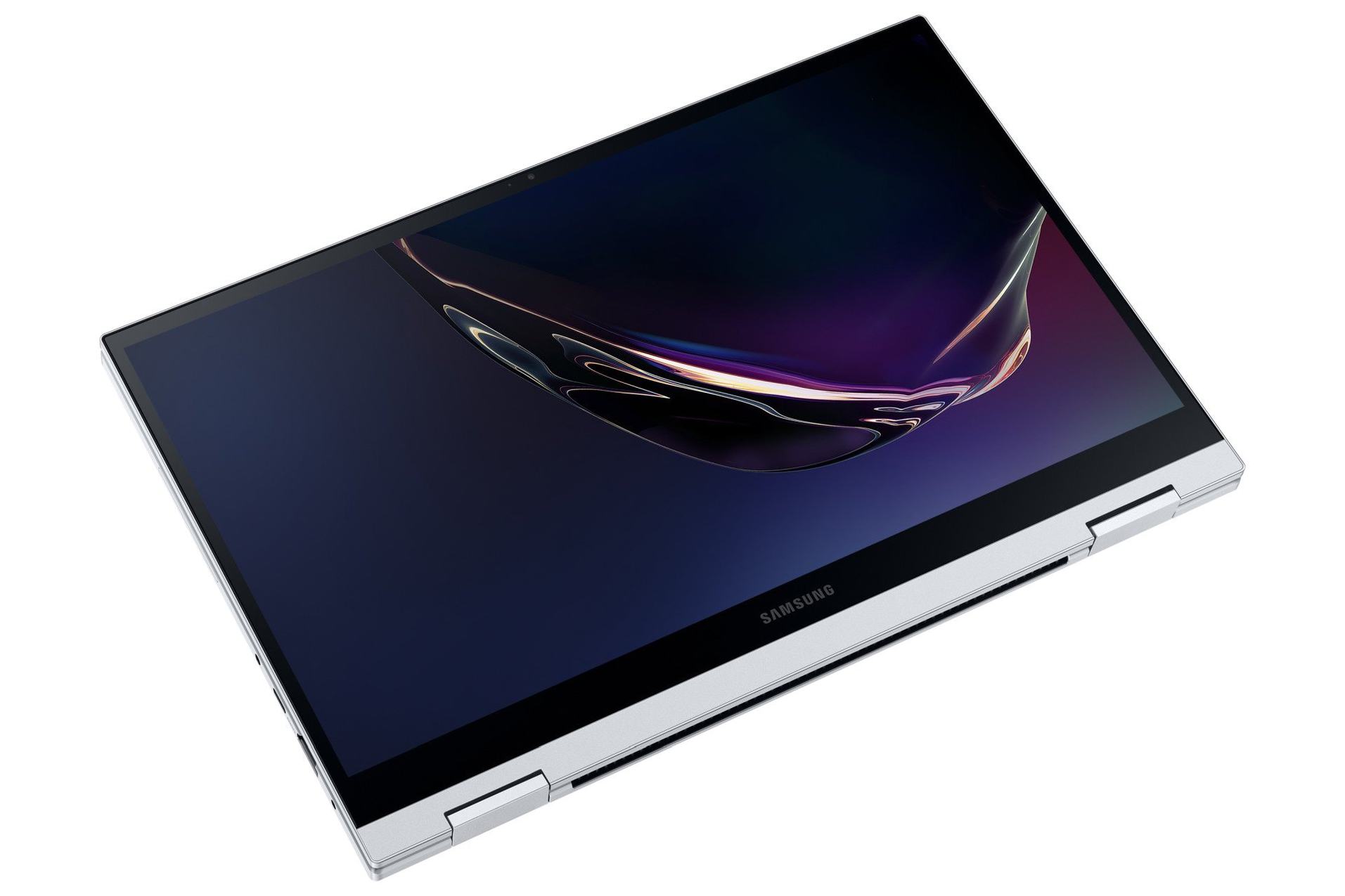 Today, Samsung has announced Samsung Galaxy Book Flex alpha (α) as a budget-friendly alternative to the original model that was launched a couple of months ago.
The new alpha model will retain the overall look and design of the original variant. But it lacks some features and has limited internal specifications in support of a more economical price tag. A launch price of below $1000 makes it the most affordable QLED laptop in the market.
There is nothing wrong with cutting some features to lower the price of a product, mainly on doing so if it allows covering more price points. Samsung does the same thing with the Galaxy Book Flex alpha. But it is retaining the aluminum premium build of the original model. And also some other aspects like the 13.3-inch FHD QLED display.
One major unique feature that separates the Galaxy Book Flex and Book Ion aside from other laptops is the incorporation of Wireless PowerShare.
The Galaxy Book Flex alpha professedly does away with this feature. This feature may be a disappointment for a comparatively less number of Galaxy smartphone owners. Yet, it is not indeed a bad thing for prospective buyers who do not own a Galaxy smartphone boasting Wireless PowerShare. These users would have paid additional for a feature that they cannot use. So while missing Wireless PowerShare will let some people down, and it might be good news for others.
The Samsung Galaxy Book Flex alpha does not have an S Pen. However, prospective purchasers will be able to buy one separately.
The Galaxy Book Flex alpha is available only in one size, 13.3 inches. The QLED panel has a resolution of 1920 x 1080, and the weight of the device is only 1.19Kg.
The 10th generation Intel Core CPU coupled with Intel UHD graphics and 8GB or 12GB of DDR4 RAM. Samsung is offering three storage configurations that include 25GB and 512GB HDDs, and up to 1TB SSD (MVMe) as well, which is similar to the full-fledged model.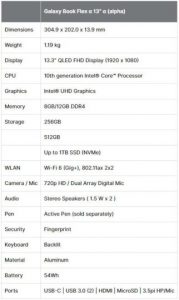 The 2-in-one has a backlit keyboard featuring a fingerprint scanner, stereo speakers, a 720p camera. It also comes with  a USB-C, and two USB 3.0 ports, a microSD card slot, and an HDMI output.