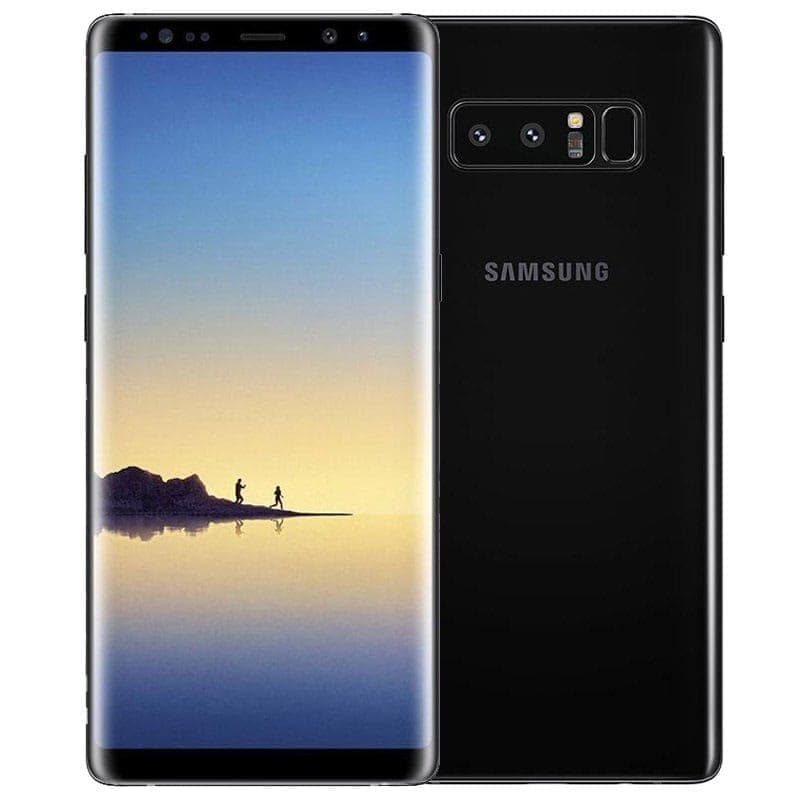 If you are looking for Android 10 One UI 2.0 update for your Samsung Galaxy S8 and Samsung Galaxy Note 8 phones, then you must read this!
Earlier, many questions raised by the owners of Galaxy S8 and Note 8 regarding the Android 10 update. As a matter of fact, Samsung is pushing Android 10 one UI 2.0 update to most of its flagship models. And the interest of the users of these devices has risen since the company announced One Ui 2.0 update.
As a result, a concerned user reported on Reddit regarding the one Ui 2.0 update to Galaxy S8 and Note 8. When he approached the support team for the update, he received an answer that "These two models are eligible for receiving the Android 10 update. The deployment will further take place this year 2020."
But, as we also know that Samsung will roll out only two major OS updates to its premium phones. Recently, this is also the case for the budget and mid-range handsets.
The two models of Samsung Galaxy phones launched with Nougat and are currently running on Pie. So, the two major updates are already over.
Why is not Samsung Galaxy S8 and Note 8 receiving Android 10 update when all the equally capable phones have already received it?
Well, once again, we have an answer to this. Two of the Samsung experts confirmed (Find Image Below) regarding this. So, if you are still looking for the Android 10 One UI 2.0 update on your Samsung Galaxy S8 and Note 8 devices, then I would say that you should not keep any hope on it.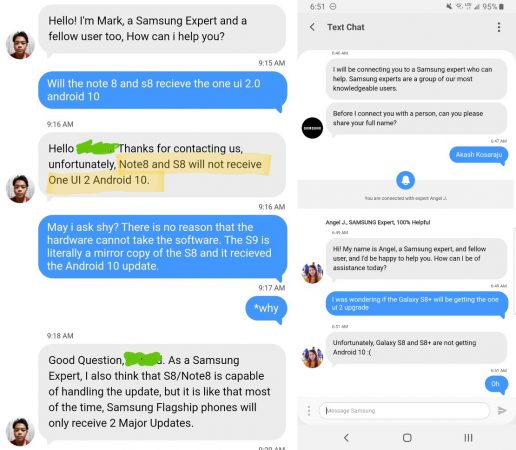 The best thing in all these is the Samsung Galaxy S8 is atleast receiving the latest January 2020 security patch. The version number of it is G950FXXS6DTA1.
Furthermore, the Samsung Galaxy Note 8 January 2020 update is also available in only one market at this time. For now, it is rolling out in Germany and comes with a software version of N950FXXS8DSL3. There is no doubt that the update will be rolled out to other countries in the future.