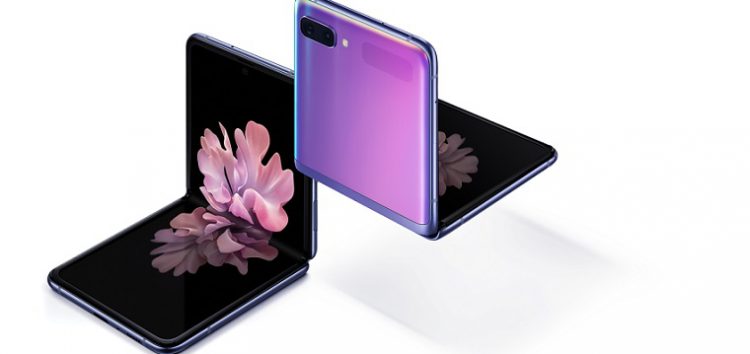 Samsung Galaxy Z Flip is the first foldable phone to come with a glass display. But, the topmost protective layer on the surface of the phone is just as durable as a plastic screen guard.
In a testing video, published by Zack Nelson of JerryRigEverything, showed how easily the display of the Samsung Galaxy Z Flip gets scratches.
In the initial tests, the display of the phone gets scratches at a Mohs level 2. This indicates that the top surface, i.e., the protective layer, just has the durability of plastic.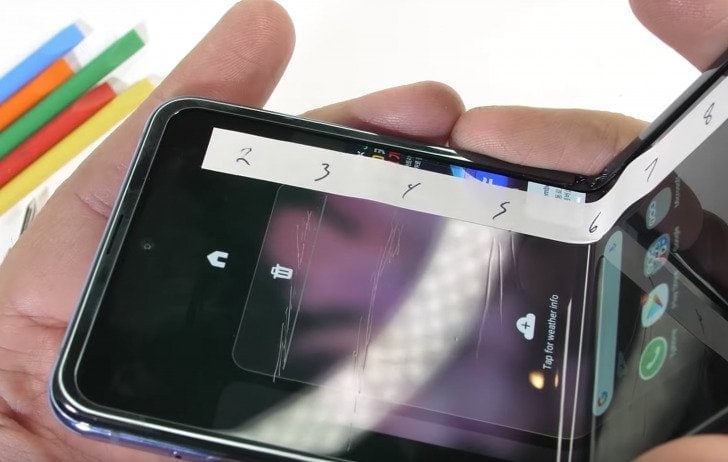 Later, the screen also took indents from even a fingernail, for a most real-time example of wear. The users with long nails might need to be very careful if you pick up a Galaxy Z Flip. Finally, he poked some actual holes through the glass display using a harder Mohs pick. It is not something you are inclined to run into in day-to-day use, but an indicator this is still a lot less durable than the non-folding glass phone you're probably reading this on.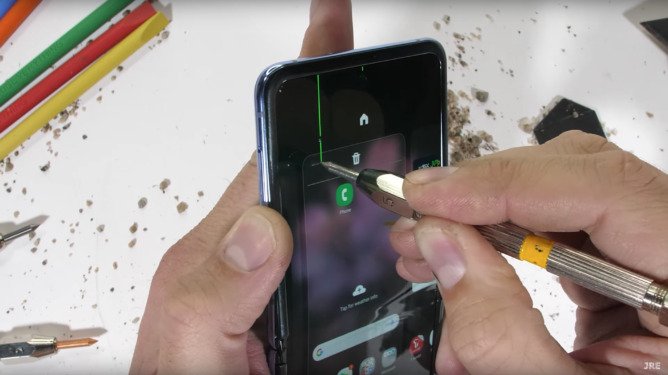 Zach, during his test, speculates that Samsung might be using a "hybrid" material, which is just like a plastic loaded with some bits of glass to enhance the durability of the phone.
The more reasonable explanation was reported by Samsung during its event, and repeated it even today in a statement made by the company to The Verge: A less durable "protective layer" tops the thin glass screen.
The full statement given by Samsung to the Verge includes, "Galaxy Z Flip features an Infinity Flex Display with Samsung's Ultra-Thin Glass (UTG) to deliver a sleek, premium look and offer an immersive viewing experience… Samsung's first-of-its-kind UTG technology is not the same as the other Galaxy flagship devices. While the display does bend, it should be handled with care. Also, Galaxy Z Flip has a protective layer on top of the UTG similar to Galaxy Fold."
Samsung also said The Verge that the customers of Samsung Galaxy Z Flip can pay for a one-time screen replacement for $119, along with one free replacement of the protective layer, is also available as an option.
Samsung remains fixed that the $1,380 Galaxy Z Fold's screen is actual glass. There is already a report stating that it can crack like real glass, too.
Received my Samsung Galaxy Z Flip just now. Opened the box. Removed the protective/instruction film. Flipped the phone as you would do since it's a flip phone and this happened. I heard the crack as well. ? cold weather?#SamsungGalaxy #ZFlip #samsung pic.twitter.com/j8KLL2vm8d

— Amir ? (@mondoir) February 14, 2020
So, the explanation that there are two layers to the display makes sense. It is just a thin glass, topped by a protective layer of polymer. However, it is much less durable.