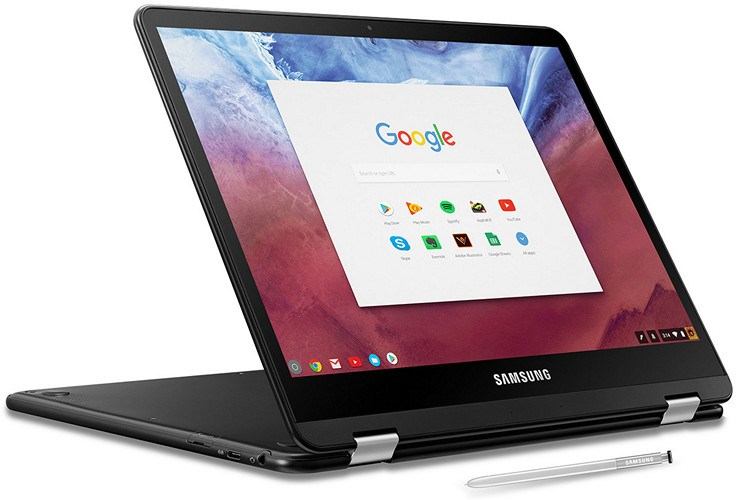 Chromebook has recently made his mark among Android aficionados for being able to deliver the comfort of a laptop with Android apps. However, Samsung was laughed off for not being able to offer what Samsung Chromebook users were looking for. Therefore, Samsung, which usually is on top of the demand for its smartphones was not an obvious choice for Samsung Chromebook.
Samsung has decided to change its fortune by introducing updated Chromebook with a backlit keyboard, which was a long-standing demand. The new and updated device is now available on Samsung's web store for $599 and will soon be available online and offline around the world with other retailers too.
The new device is pretty much similar to the one announced in Las Vegas last year during CES 2017 trade show. Intel Core M3 Skylake processor powers the Samsung Chromebook that has 4GB of LPDDR3 RAM and 32GB internal eMMC storage. A 12.3-inch display carries the resolution of 2400 x 1600 and offers a brightness of 400 nits. Samsung also dispatches stylus along with the device.
The experts, however, aren't optimistic about Samsung cutting any ice with Chromebook users for using the same 2016 designed Skylake Core M3 chipset, which may fail to keep pace with ever-developing android apps.
Samsung also offers Chromebook Plus with a processor that is different from Chromebook Pro. However, it hasn't received the backlit keyboard, neither there is any official word from Samsung.
Chromebook gained great popularity due to its ability to provide an interface that provides superior performance for the Android apps. Not only that, Samsung Chromebook is also famous for crossover apps. That means you can run some of optimized windows applications on Samsung Chromebook.
Samsung is still in the race but if it wants to get ahead of the game, it should come up with more features quickly, else it's all set to lose the Samsung Chromebook game.