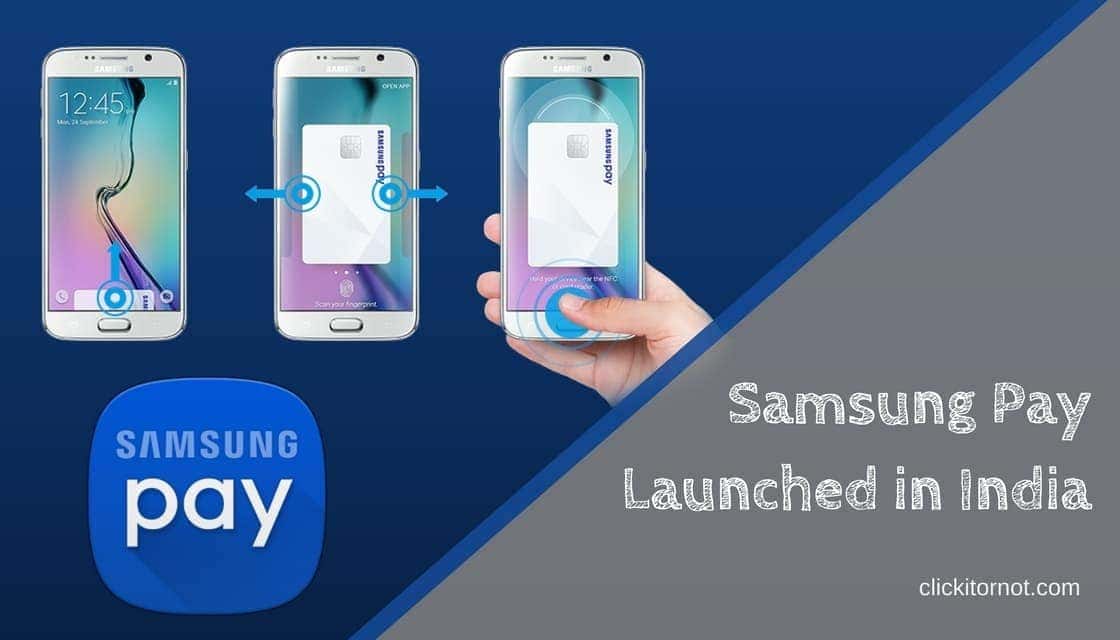 The leading Android smartphone manufacturer and service provider, Samsung has come up with a new service recently, 'Samsung Pay.' Samsung pay is a digital payment service that has been unleashed in India recently, especially in the wake of demonetization and Digital India. The service aims to bring together debit cards, credit cards and wallets under one roof.
The service is available to users of Samsung S7 Edge, S7, S6 Edge Plus, A series 2016 and 2017, and Note 5. This feature can even access on Samsung Gear S3. It is available through the new update released by Samsung. It supports Visa, Mastercard, and Rupay payment cards of banks including ICICI, HDFC, Standard Chartered, SBI, Axis Bank. Moreover, this app even supports Paytm and Amex cards. The company expects to support UPI and CitiBank in the future.
Samsung Pay Launched in India
The users of Samsung phones who wish to make use of this feature, first have to update the software to the latest version. Followed by which the users have to pen the Samsung Pay app and link their bank or Paytm or credit/debit card accounts. The user is then all set to enjoy this fantastic feature which makes one's activity comfortable and convenient.
Whenever the customer has to make a payment or a transaction, one has to swipe the pay service from the bottom of the screen. The screen then shows the available options for cards or accounts to pay. Once the selection made, it has to bring closer to the POS (point of sale) machine. As the merchant enters the amount of transaction, the device connects to the payment gateway, which asks for the bank/ATM pin. Entering the pin makes the transaction complete.
[googleplay url="https://play.google.com/store/apps/details?id=com.samsung.android.spay&hl=en&rdid=com.samsung.android.spay"/]
In the case of Gear S3, after selecting the card, there is pay button that appears on the screen. After tapping the button, it has to be brought closer to the POS machine and follow the same procedure as mentioned above to complete the transaction.
Samsung users now have another feature to their advantage that is set to make their lives comfortable and much convenient.