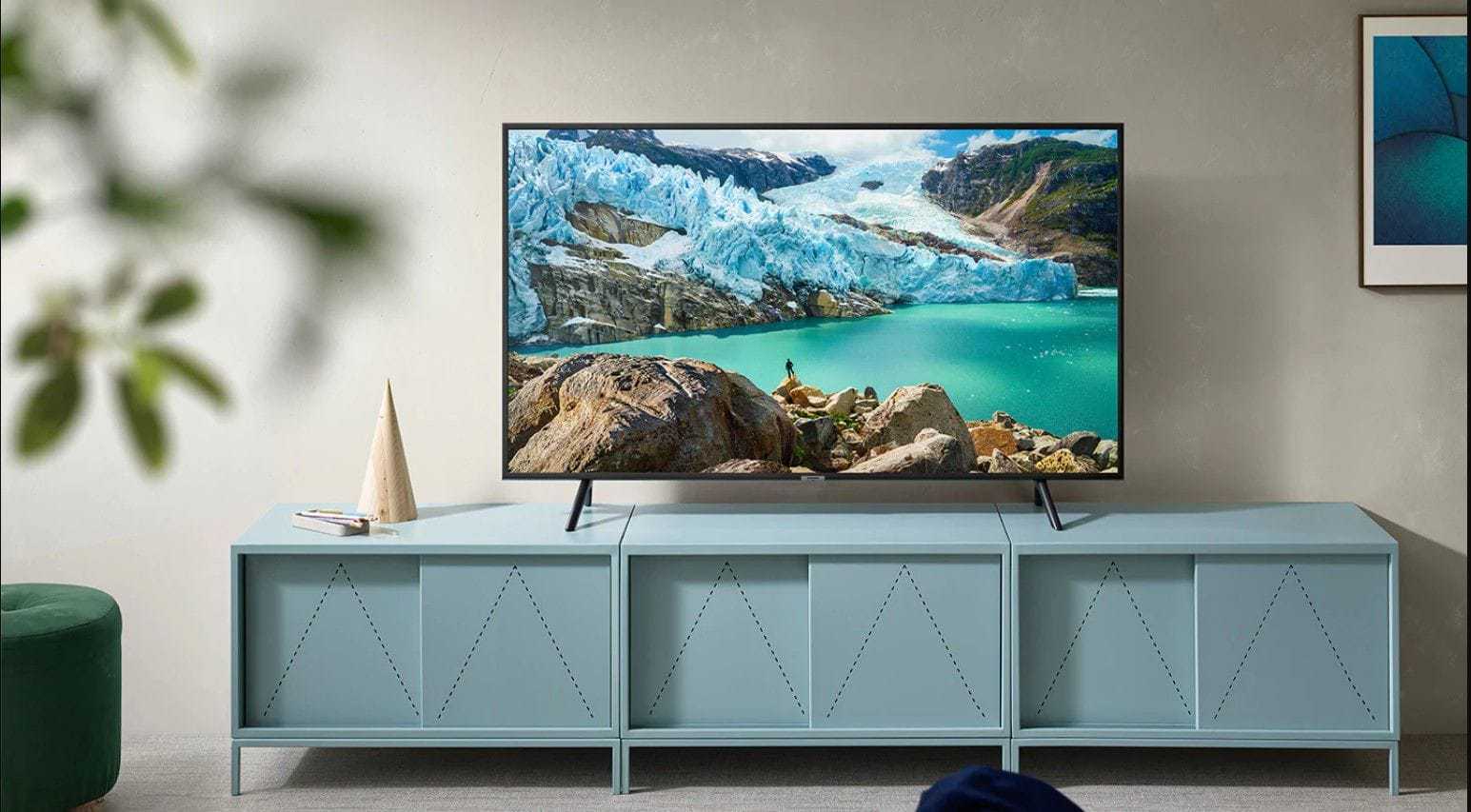 In the last quarter of 2019, Samsung was reported to restart the manufacturing of TVs in India. Now, executive chairman if Dixon Technologies, Sunil Vachani, confirmed the report in a recent stock market notice cited by TheEconomic Times India.
According to the report, Samsung would start manufacturing its LED TVs in collaboration with Dixon Technologies manufacturing unit that is at Tirupati, Andhra Pradesh. In other words, Samsung is going to restart its TV manufacturing business in India with the help of a local TV manufacturer, as it was opposed to re-open its Chennai factory.
Vachani believes that this tie-up would help Dixon Technologies to grow; however, there is no specific date or time mentioned in the report regarding the start of TV manufacturing in India. The report says that the two companies reached an agreement about the collaboration a few months ago for the production of feature phones in India.
Samsung might be looking for other partners as well
Samsung stopped its manufacturing of TVs in its Chennai plant more than a year ago due to a 5% Tax imposed by the Government of India on it. Samsung opposed the Tax imposition and moved its plant to Vietnam then. Later that Tax was dropped by the GoI late in the previous year. Everyone believed that Samsung would return to its Chennai unit and restart the manufacturing of TVs in collaboration with Dixon Technologies and other partners as well.
From the earlier report, we know that Dixon Technologies will manufacture LED TVs of screen sizes up to 55 inches. However, time will tell if Samsung wants to reopen its Chennai manufacturing unit for the production of high-end TVs, or it relies on other manufacturers as well. If Samsung wants to move its manufacturing unit from Vietnam to India, it incurs a huge amount, which can be avoided if the company collaborates with other local manufacturers in India.