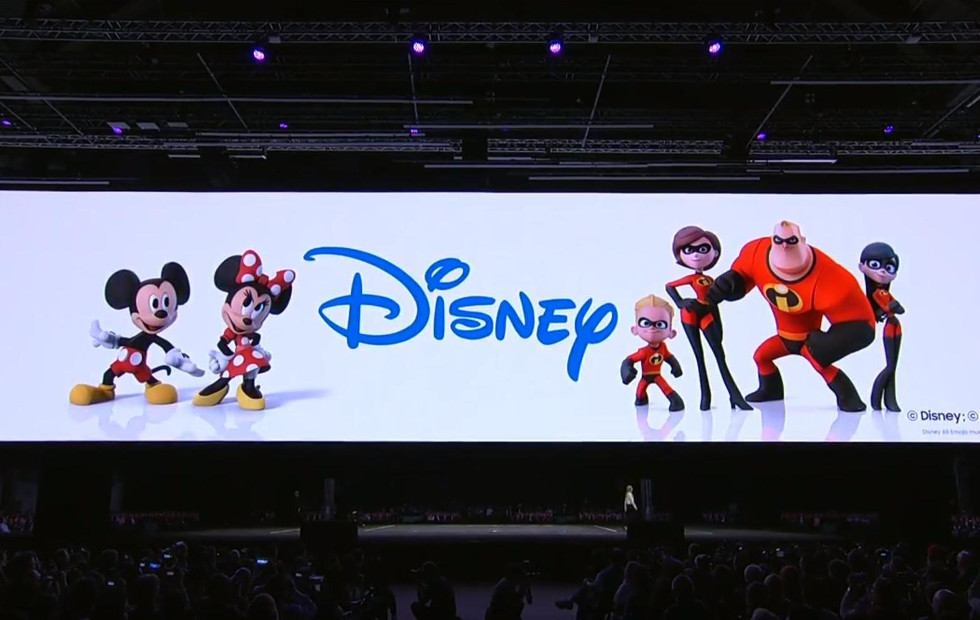 Disney and Korean mobile, manufacturing giant Samsung joined hands to bring familiar characters to its AR Emoji feature. In the Mobile World Congress Samsung has unveiled its two most awaited phones, Samsung S9 and Samsung S9 Plus. These phones are packed with specially designed AR Emojis. The AR Emoji is a fun feature which gives the user a capability to create the 3D emoji version of himself or herself. The AR Emoji replicates the user's facial features to create a tailor-made 3D avatar of the user.
All time favorite Disney characters will be available in Galaxy S9. Samsung has inked an agreement with the Disney to bring these characters into the phones of the proud owners of these coveted phones recently launched by the company.
Mickey Mouse one of the most popular cartoon characters created by Disney will lead the pack of characters that would redefine selfie experience of the users. A simple selfie would do the magic after analyzing the facial elements of the user.
Disney's long bonhomie with Apple is well known and Disney's CEO also holds a crucial position in the Board of Apple. Though it is still unclear that whether Samsung has brought the exclusivity of the Disney characters.
Samsung move is purely driven by a strong sales strategy to regain its lost grounds, believe experts. The company has been struggling with its sales numbers and facing stiff competition from Chinese mobile manufacturing giant Xiaomi.
According to a report published by Forbes, in last October the sales of the Xiaomi phones crossed more than 100 billion RMB about $15.8 billion USD revenue-wise.
The company almost topples Samsung in one of the most thriving markets in the world that is India. The sales of the company have grown manifold India. The Xiaomi's juggernaut is almost unstoppable since its foray in this market in the year 2014.