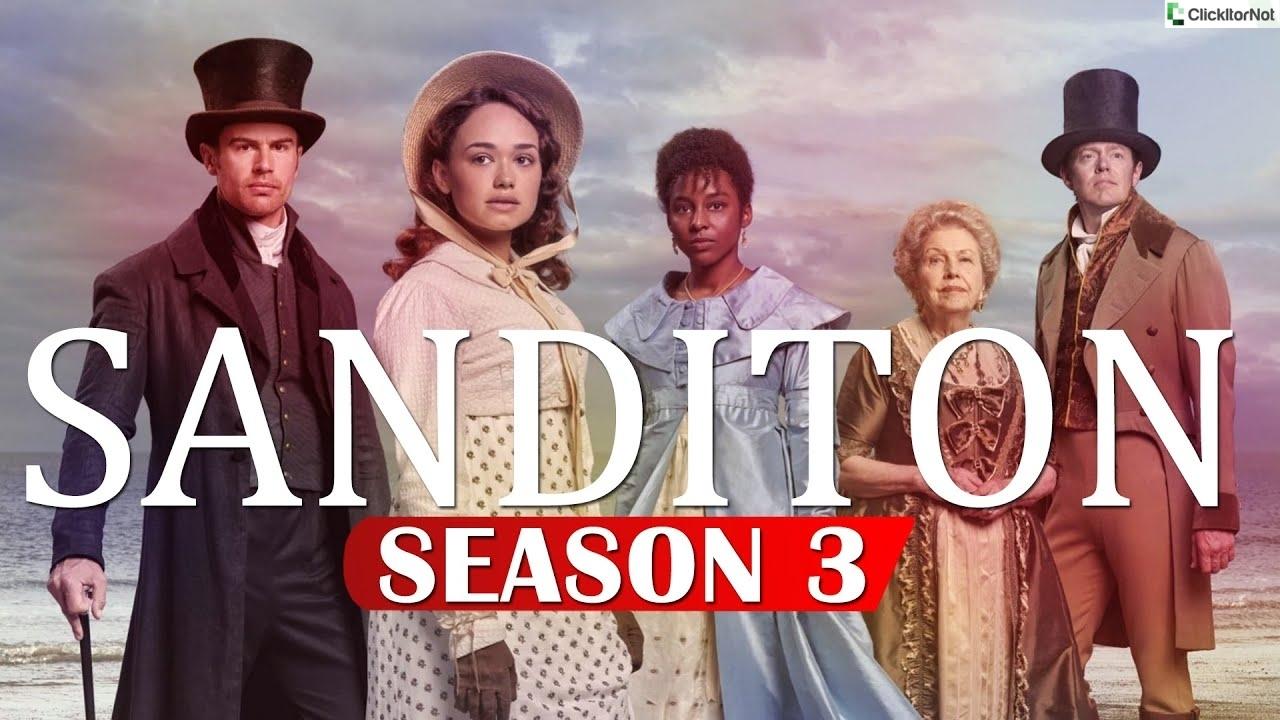 Sanditon Season 3 Wiki
The second season of Sanditon got over only a few months back, and fans are already demanding the third season.
The good news is Sanditon Season 3 was confirmed way back in May 2021. If you are excited to know more about the show and its release date, you should give this article a read.
Sanditon Season 3 Release Date
As already mentioned once, Sanditon Season 3 is confirmed. Unfortunately, we don't have a release date yet. Based on our speculation, we can tell that season 3 will arrive sometime in 2023. But we cannot confirm anything unless an official announcement is made.
All hardcore Sanditon fans should be informed that the third season will be the last and final chapter of the series. It's indeed sad news, but there's nothing we can do about it.
We will be the first one to notify you when Sanditon Season 3 release date is announced. So keep visiting the page regularly.
Sanditon Season 3 Cast
Season 2 had all the core cast members returning from the first season. So it is safe to assume that Sanditon Season 3 cast will have the same actors. In that case, we will have the following cast members in the upcoming season.
Rose Williams

as Charlotte Heywood

Anne Reid

as Lady Denham

Crystal Clarke

as Georgiana Lambe

Kris Marshall

as Tom Parker

Jack Fox

as Sir Edward Denham

Kate Ashfield

as Mary Parker

Rosie Graham

as Alison Heywood

Lily Sacofsky

as Clara Brereton

Ben Llyod-Hughes

as Alexander Colbourne

Maxim Ays

as Captain William Carter

Frank Blake

as Captain Declan Fraser

Alexander Vlahos

as Charles Lockhart
As far as it is known Charlotte Spencer and Tom Weston-Jones won't be returning in the third season.
Sanditon Season 3 Trailer
Sanditon Season 3 trailer is not yet available, but we do have a short teaser clip. Expect a full trailer to release a month before the release date, which is yet to be announced.
Sanditon Season 3 Teaser
Sanditon Season 3 teaser came out on 25th April 2022. It's a 14 seconds clip, teasing the first look of the upcoming season.
You can see the teaser here:
Sanditon Season 3 Plot & Expected Storyline
Fans are curious to know what's going to happen in the next season. Unfortunately, Sanditon Season 3 plot details are not revealed. We are expecting it to begin with the run-up to Colbourne confessing his love for Charlotte.
Colbourne loves Charlotte and she loves him. But she is engaged to Ralph. Season 3 will reveal how things work out for them.
For more details, you should check out the Sanditon Season 3 wiki guide online.
Sanditon Season 2 RECAP: How did the last season end?
How did Sanditon Season 2 end? Here's a quick Sanditon Season 2 recap.
Lennox tries to get inside Colbourne's head, saying that he is not good for Charlotte. This made Colbourne say to Charlotte that he should have never kissed her.
Charlotte is heartbroken by Colbourne's behavior and tells him that ending their relationship was the right thing to do. What happens next will be shown in the third season.
Sanditon Season 3 Review & Ratings
Talking about Sanditon Season 3 review, the show is loved by both critics and the audience. Sanditon Season 3 IMDb rating is 7.7/10 and 73% on Rotten Tomatoes.
Where to watch Sanditon Season 3?
Sanditon Season 3 where to watch? The third and last season will be released on BritBox UK like the previous two seasons.
Sanditon Season 3 Renewal Status
Sanditon Season 3 renewal status was updated back in May 2021. Season 3 will be the last time we will see the show on our screens.
Sanditon Season 3 Countdown
We will start Sanditon Season 3 countdown after the official release date is announced. It is predicted that the show will return in early 2023.
Sanditon Season 3 Episode Guide
Fans are wondering about the number of Sanditon Season 3 episodes. We hate to break this to you, but we don't have any information related to this. Expect more details to be revealed as we get closer to Sanditon Season 3 episode 1 premiere date.
Sanditon Season 3 Spoilers & Leaks
There are no Sanditon Season 3 spoilers to be discussed.
Sanditon Season 3 News Update
According to Sanditon Season 3 news, Tom Weston-Jones will not reprise his role as Colonel Francis in the next season. Even Charlotte Spencer will not appear as Esther Babbington.
For more updates, you should follow Sanditon Season 3 Twitter page.
Sanditon Season 3 Poster
Sanditon Season 3 poster is not released.
Final Thoughts on Sanditon Season 3
Sanditon Season 3 is confirmed, but the release date is not declared. Expect the show to return for one last time in early 2023.
Sanditon Season 3 FAQs
---
Will there be season 3 of Sanditon?
Season 3 of Sanditon is underway, but we are yet to get a release date.
---
How many seasons will Sanditon have?
Sanditon will have three seasons. The third season is not released yet.
---
How many episodes in series 2 Sanditon?
Sanditon Season 2 had a total of six episodes.
---
Who is returning for Sanditon Season 2?
All core cast members from season 1 are returning in Sanditon Season 2. 
---
MUST SEE: