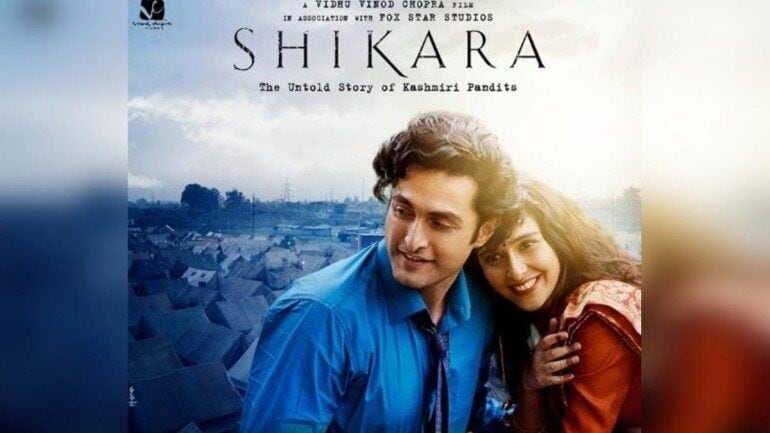 Shikara – An Untold Story about Kashmiri Pandits is a historical romantic Bollywood film produced and directed by Vidhu Vinod Chopra under his banner – Vinod Chopra Films. The Shikara movie was released on 7th February 2020. Sandesh Shandilya, Rohit Kulkarni, and Abhay Sopori composed the music, and the lyrics were written by Irshad Kamil, Raqueeb Alam, and Bahir Arif. Qutub-E-Kripa and A.R Rahman composed the background score.
Shikara Plot
The movie is based on the love story of the Kashmiri Hindu couple. The film was also inspired by many parts from the book Our Moon Has Blood Clots by Rahul Pandita.
Aadil Khan and Sadia played the lead roles in the film shikhara. The most significant forced migration in Independent India, whereby more than 4,00,000 Kashmiri Pandits had to escape the Kashmir Valley in the wake of impossible odds, is shown in the film. Set against the backdrop of the beautiful valley of Kashmir, the film talks about the horrible exit of Kashmiri pandits from their homeland in the 90s, thirty years after the actual events took place.
The film is expected to be released digitally on the Amazon Prime Video from 3rd April 2020. Please note this date is tentative, and the makers did not reveal the exact date of the digital release yet. We will update the information on this article once we get the confirmed date of release. Meanwhile, you can check out more movies on Amazon Prime Video. Also, you can watch the trailer below:
The movie was not received well by the audience but got mixed responses from the critics. Book My Show gave 67%, and IMDb gave 2.1 out of 10 for the film.