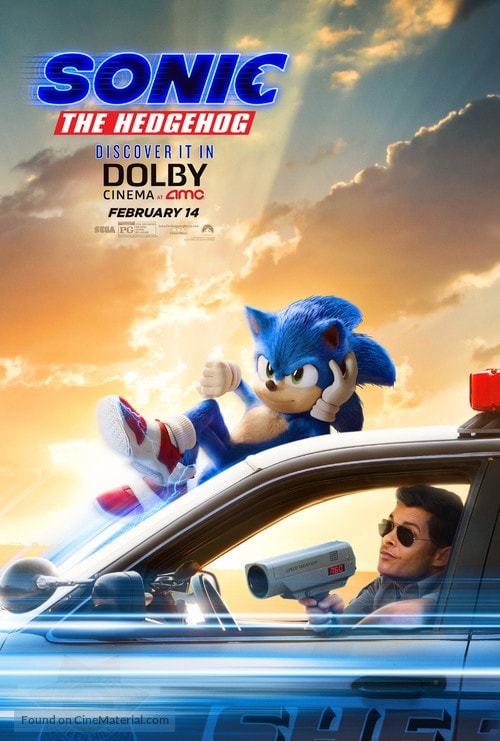 Sonic The Hedgehog movie started strong in the U.S, making record-setting opening collections in the first and second weekends of all time for a video game movie. The movie based on the Sega character remains the best opening weekend of all for a video game film on the big screens with $106.6 mn in the first weekend locally. The film made an opening record with $70 million in just four days, and among all President's day openers, it's the fourth-best after the Disney and Marvel's Black Panther($242.1M), Fox's Deadpool ($152.1M), and Universal's Fifty Shades of Grey ($93M).
Records of Sonic The Hedgehog in the First Weekend
The Sonic movie got another $ 26.3M in the United States in its second weekend, pushing its total domestic box office total to $106.6 million. Sonic built its second-weekend numbers down by 35% to its opening weekend numbers. The movie dragged in another $38.3M from the international market this weekend, which offered the cinema more than $200 million worldwide. The film co-star Jim Carrey as the evil Dr. Robotnik and the voice of Ben Schwartz as Sonic has cost approx. $87 million before marketing of the film.
Sonic is the new number one of the weekends in the United States, holding off Harrison Ford's movie Call of the Wild, which is an adaptation of Jack London's novel. That movie made $24.8 mn in the united states and $15.4 mn globally in the first-weekend taking the box office collection to $40.2 mn
All the box office collection numbers are from The Hollywood Report.
Sonic The Hedgehog still has a lot of work to do to equal other video game adaptations. Warcraft is the highest-earning video game movie of all time globally with more than $439 mn at the box office followed by Pokemon: Detective Pikachu with $433 mn.
Take a look at the trailer of Sonic The Hedgehog below;