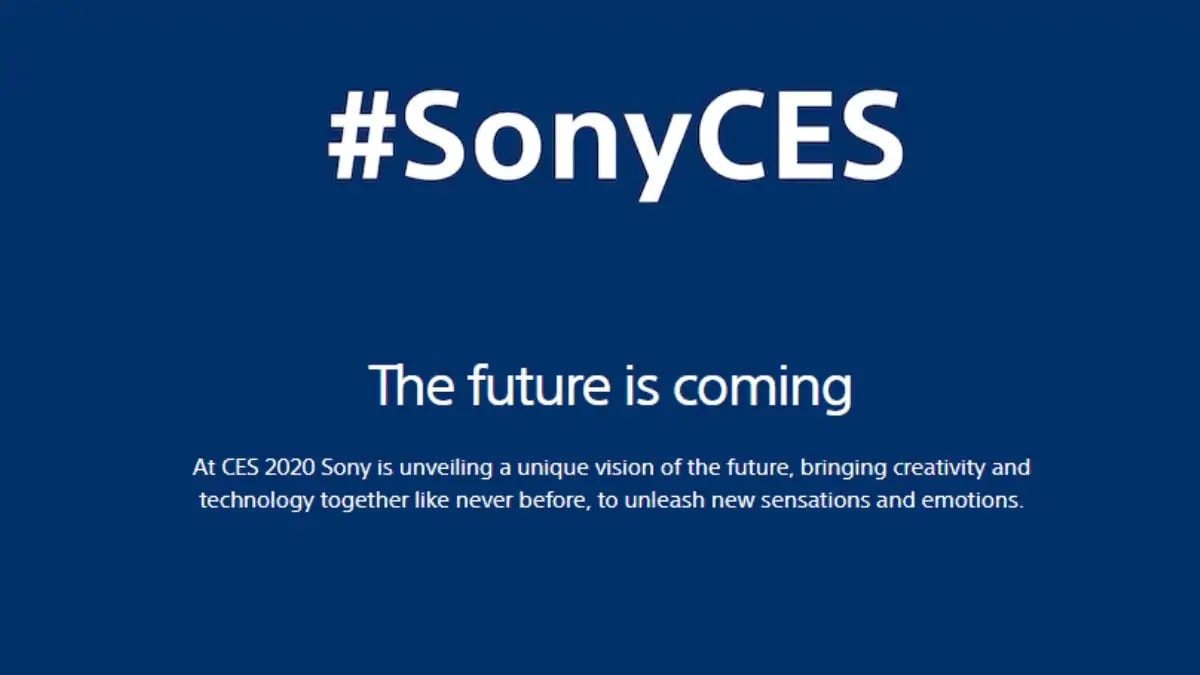 Sony has revealed that it will showcase its new gadgets in the upcoming CES 2020, on January 6 and will host an event at this show at Las Vegas. The event will start at 5 pm Pacific Time(6:30 am IST) and will be live-streamed for the whole world. The company says that it will 'unveil a unique vision of the future, that brings creativity and technology together like never before.' The company is reported to be working on its flagship Xperia 3; however, Sony generally launches its phones at Mobile World Congress(MWC) and not at Consumer Electronics Show(CES).
Sony's live-stream of the event will begin at 6:30 am IST on January 6, Tuesday, on the company's official website. The dedicated page for CES teases that the "Future is Coming." Sony could tease about the arrival of new headphones, TVs, and Speakers. The company could come up with a successor to its most popular headphones model Sony WH-1000XM3, and a recent filing from FCC confirms that it could be called as Sony WH-1000XM4.
At CES 2019, Sony unveiled TVs and Speakers, and its Xperia 1 flagship was unveiled at MWC later that year. Portable wireless speakers SRS-XB12, SRS-XB22, and SRS-XB32 were launched at the 2019 tech fair in Las Vegas. Sony GTK-PG10, a unique outdoor party speaker that has cup holders on the top panel that can be used as a table, was also launched in 2019. The company also announced the launch of 8K and 4K televisions(8K Z9G, 4K A9G, 4K A8G, and 4K X950G) that run on Google's Android platform. All TVs except A8G are compatible with Apple's AirPlay 2 and Homekit.
It is not sure of what devices will be launched at CES 2020, but it is most likely that Sony could launch TVs and Speakers. It is also believed that Xperia 3 flagship could be launched at MWC 2020. However, we have to wait until January 6 to know what new products Sony has for us this year.