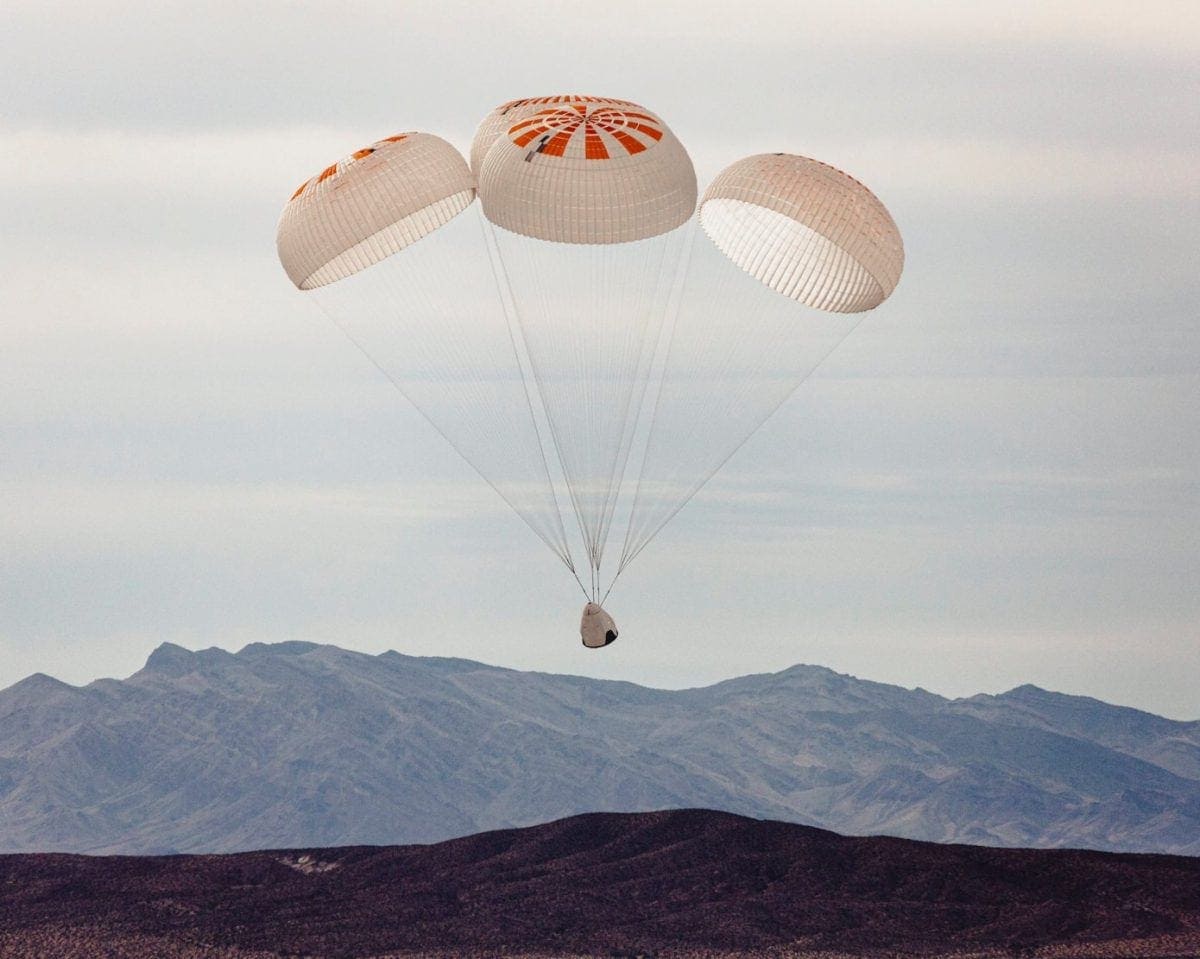 SpaceX has successfully conducted its 10th parachute test indicating the safety of the astronauts is their priority.
Elon Musk's SpaceX is closing the year with a tenth consecutive successful parachute test for a crewed mission next year. This test is a good sign to carry astronauts to space in the future.
The parachute system is the key measure for the slow descent of the spacecraft returning from space. This test is for SpaceX's Crew Dragon commercial astronaut spacecraft, which is to be launched next year.
For this mission, this is the third major change for the spacecraft to make it safest for the crew on-board. This new design, with its successful test, is the indication that SpaceX is ready for crewed missions. The parachute system is the major factor as it reduces the speed of the vessel when it re-enters the atmosphere from space. If the parachutes are deployed correctly, then it is safe for the crew on-board.
Upgraded materials with better stitching are used for making the parachutes, which would make the flight durable and reliable.
Yesterday the team completed the 10th successful multi-chute test in a row of Crew Dragon's upgraded Mark 3 parachute design – one step closer to safely launching and landing @NASA astronauts pic.twitter.com/nfFjnKygB4

— SpaceX (@SpaceX) December 23, 2019
Earlier in 2019, Musk addressed media about the Mark 3 parachute system, and he said that the company would need at least 10 successful tests in a row only then they would feel the vehicle is safe for crewed mission in the future. NASA Administrator Jim Bridenstine also opined that SpaceX would achieve all the tests by the end of the year and now it has come true.
SpaceX now is planning for its next big leap on January 11. It is trying to test its "in-flight abort system," which will ensure the safety of the crew that can be activated mid-launch if something goes wrong, which would put them in danger. With this safeguard system, the crew will be carried away from the spacecraft when anything goes wrong during the flight.