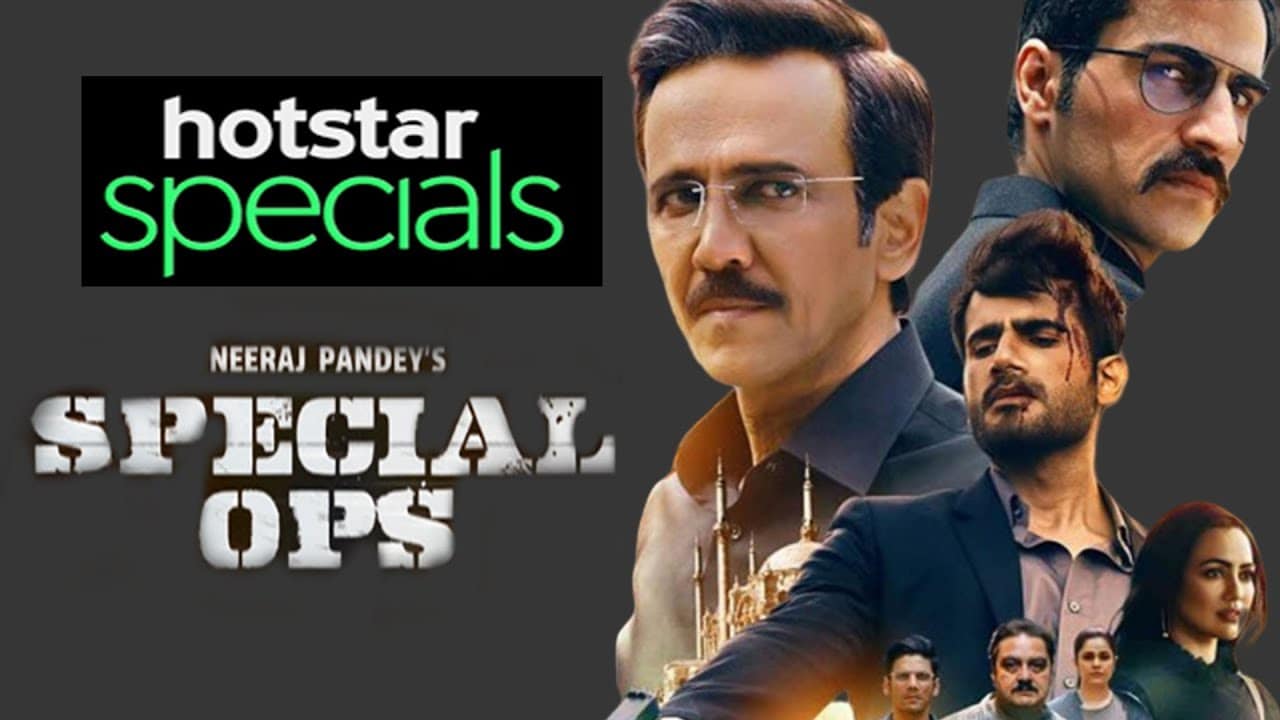 Hotstar released it a full-length trailer for its upcoming Special Ops series, which will premiere on March 17, 2020. Neeraj Pandey, who is a Creator, director, and producer for action-thriller movies has gone around a fictitious chase for the terrorist mastermind behind the Indian Parliament attack in 2001, the "26/11" Mumbai attack in 2008, the 2006 Mumbai train bombings, and the Uri attack in Jammu Kashmir in 2016. Special Ops series calls it "India's longest manhunt," which requires five agents and spans over twelve countries.
Special Ops' Cast and Brief Synopsis
The series stars Kay Kay Menon, Karan Tacker, Vinay Pathak, Divya Dutta, Sana Khaan, Sajjad Delafrooze, Saiyamai Kher, Vipul Gupta, Meher Vij, Gautami Kapoor, Parneet Sethi, K.P. Mukherjee, Sharad Kelkar, Muzammil Ibrahim, and others.
The show will be the first original in 2020 on Hotstar coming soon to be rebranded as Disney plus Hotstar. A full-length trailer of Special Ops is now streaming on Hotstar. The show will be released from March 17, 2020, in seven languages on Hotstar VIP.
in/special-ops-trailer/1260021764
The fifty-second Special Ops teaser trailer follows to advertise the presents, international locals, including Azerbaijan, Turkey, Jordan, and India, and the motion Chops that Pandey understood.
Hotstar specials, along with the narrator, is set to launch the biggest secret agent action thriller of 2020. This fast-paced eight episodes series is based on the part of Indian intelligence in a series of real terror attacks that India faced over the last 19 years.
The world of Special Ops takes us across the journey of Himmath Singh, a RAW agent. He draws up an analogy about the number of attacks that have been occurring in the country. Based on some evidence and actual study of several attacks and their modus operandi, he is assured that a man named Ikhlaq is the real mastermind behind all these terrorist attacks. Himmat arranges a team of remarkable and skilled agents Juhi, Farooq, Ruhani, Bala, and Avinash, as his task force for the operation.
Neeraj Pandey was one of 15 Filmmakers that Hotstar announced in January in 2019 as part of its first gesture of originals expansion, under the new Hotstar Specials. Now he is delivering us this Hotstar original series with his special directional skills. Let's wait and see how this series is driven under his supervision on Hotstar VIP from March 17.