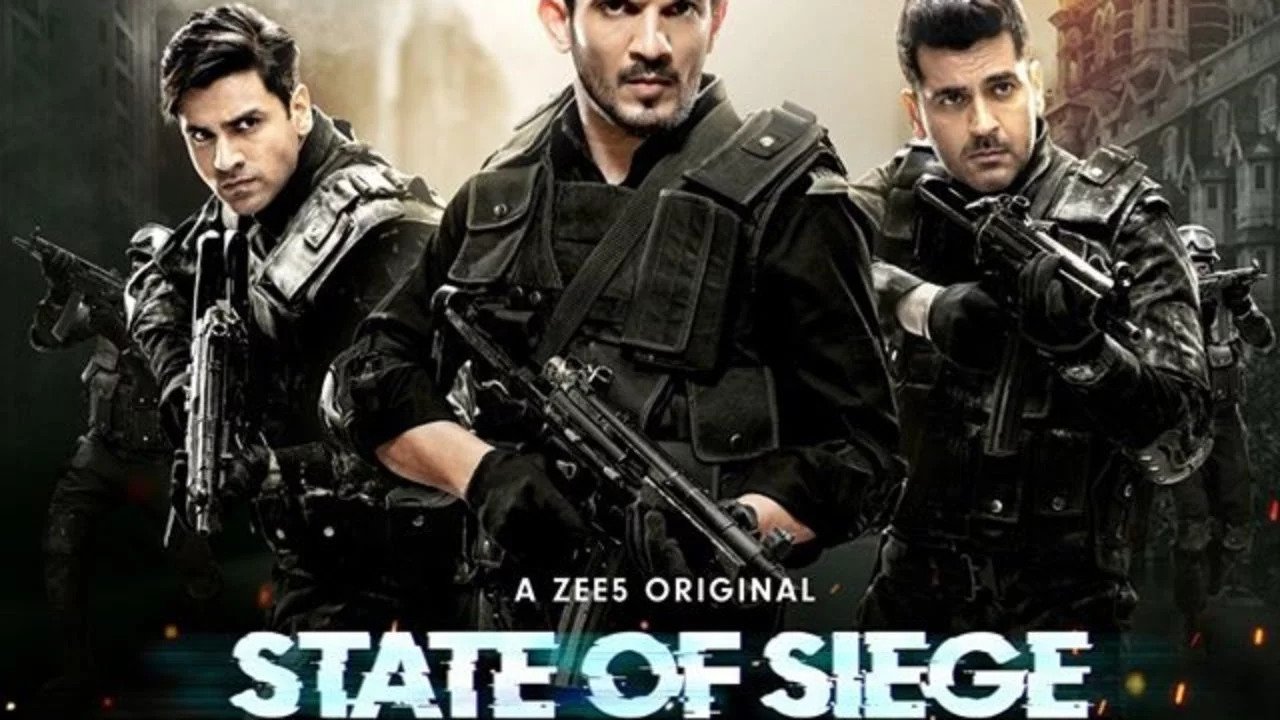 ZEE 5's new web series State Of siege 26/11 release postponed to March due to some unknown reasons. The show was supposed to be released on January 26. The story is based on the 2008 Mumbai terrorist attack on November 26 from the perspective of the National Security Guards(NSG). The source of the story is the famous book "Black Tornado" written by Sandeep Unnithan, explaining the attack details.
State of Siege 26/11 Plot
State Of Siege 26/11 is purely an action thriller and is filled with anxiety. During the eight episodes, the story gets untwisted, showing the miscellaneous events that led to the downfall and seized planned by the terrorists. The NSG( National Security Guards) team took control, and the revolution was achieved in 60 hours. Moreover, you will get to know about some unrecognized heroes who faced death while saving the esteem of the nation. It also unveils the true account of why the commandos could not reach the spot in time.
Produced and created by Abhimanyu Singh under Contiloe pictures and Co-produced and directed by Matthew Leutwyler the show has top-rated cast comprising Arjan Bajwa, Tara Alisha Berry, Sid Makkar, Vivek Dahiya, Mukul Dev, Arjun Bijlani, Jyothi Gauba, Roshni Sahota, Khalida Jaan, Suzanne Bernert, Jason Shah, and Naren Kumar.
Arjun Bijilani is playing the lead role as Major Sandeep Unnikrishnan, an NSG commando. He was martyred in action during the November 26 Mumbai attacks. Vivek Dahiya is playing as Captain Rohit Bagga while Mukul Dev is playing terrorist Head in the show, and Arjan Bajwa has been given the authority to play Colonel Kunal Sahota, Commanding Officer of 51 SAG, also the Head of the unit of black cat commandos (NSG).
Click below to watch the official State of Siege 26/11 trailer or click here.
It is supposed to be released on January 24 as per the original date fixed, but the series has been postponed to March 2020 due to reasons unknown yet.