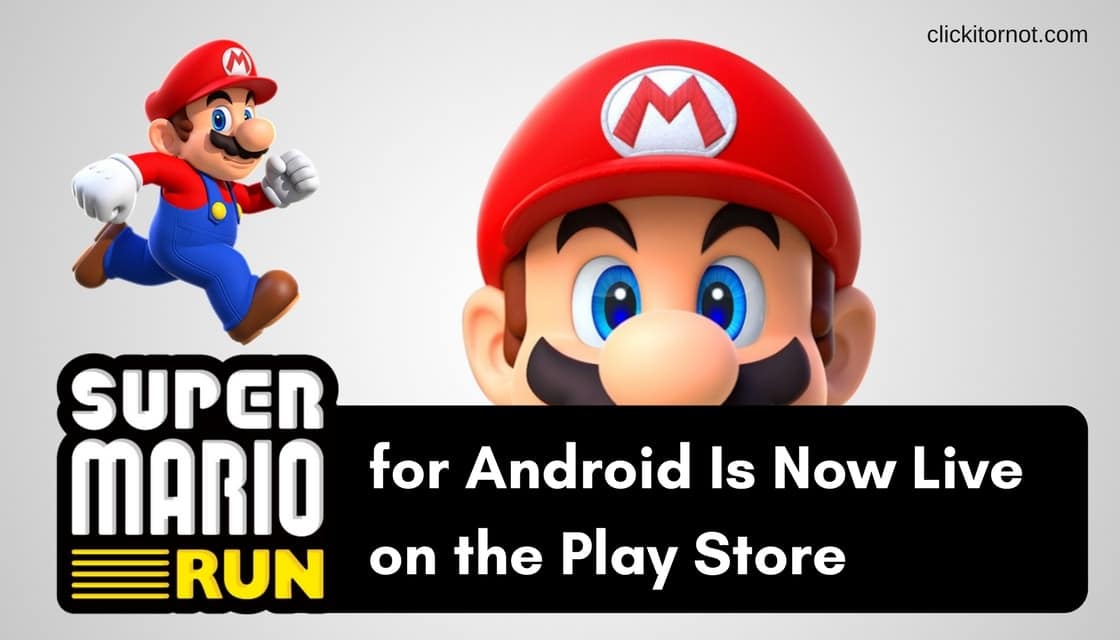 Super Mario is the favorite, and most played games in both computer and video games. It is in fact not astounding to say that it has played a significant role in the present generation's childhood. There is great news for every Super Mario fan as Mario now appears on Android devices. The game has finally made space for itself on the Google Play Store on this March 23, as Nintendo has earlier announced.
Super Mario has been enjoying the iOS space for three months before it finally hit the Android play store. While the iOS has witnessed about 78 million downloads, it's yet to know as Google Play store is concerned.
Super Mario Run for Android Is Now Live on the Play Store
More than five percent of the users who have downloaded the game, have purchased it. Thereby providing the company with $53 million in revenue. Considering that it costs $10 for players to unlock the full version, the revenue so far is seen as really huge.
The level of performance provided by the app is better than the analysts have estimated. The analysts stated that for apps that charge one or two dollars have less than five percent of its users upgrade their version while Mario in such a short span of time has managed to provide the full version to over 5 per cent of the players. However But Nintendo have expected the conversions to be in double digits said Chief Executive Tatsumi Kimishima.
[googleplay url="https://play.google.com/store/apps/details?id=com.nintendo.zara&hl=en"/]
In Android, the app is available as a free download with in-app purchase of $10 to unlock the levels beyond worlds 1-4. Given that iOS users spend relatively more than Android users on app purchases, it will be interesting to see how much the company earns on purchases from Google Play Store.
As the Super Mario is made open for downloading on Google Play store, Nintendo has released Version 2.0 on iOS. The new version has new playable characters and also provides different colors of Yoshi. Moreover, it allows the user to play Toash Rally with a Yoshi of a particular color to collect more toads of that color. New buildings added and adjusted ease of the game in certain areas.
Immediately after the release of the app, it has witnessed around 5 million downloads, denoting the demand it has got. The demand has been reducing because of the new games introduced. Nintendo has released the second version and an update at the right time to gain back its players.
Super Mario has sure got huge demand given its popularity and performance on other gadgets earlier. It is a delight to all its fans.