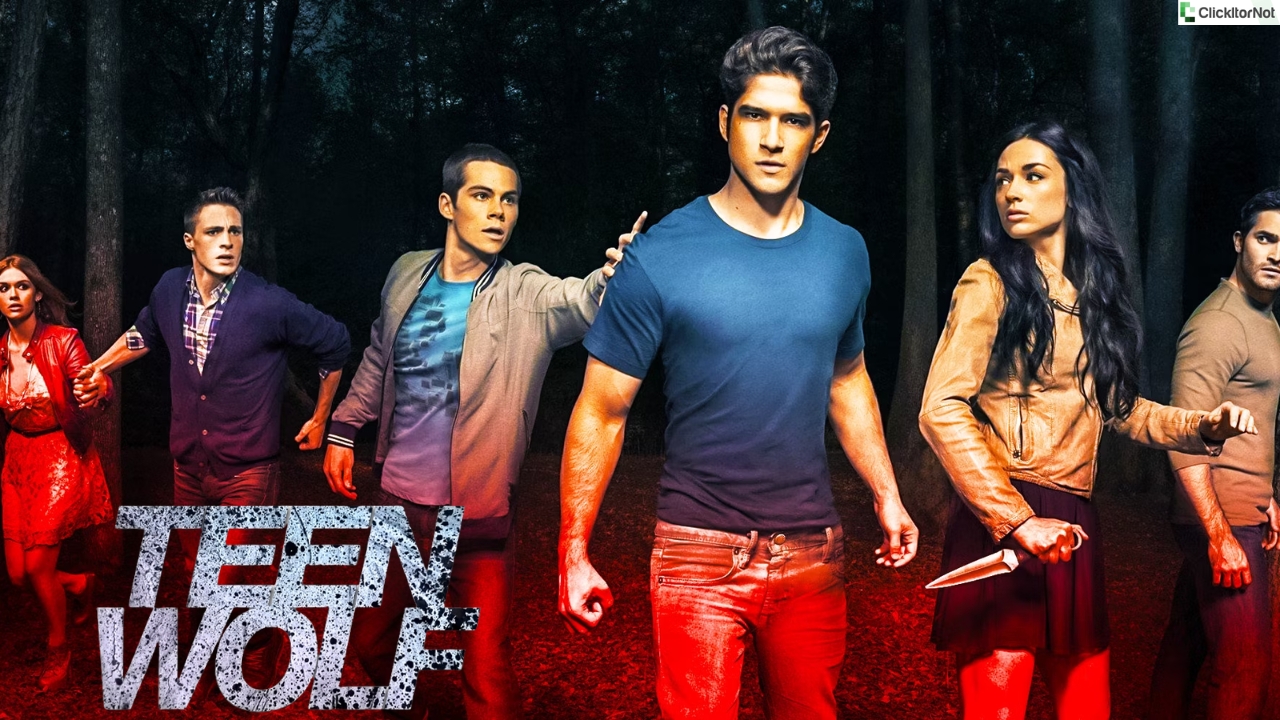 Teen Wolf Movie
Fans have been way too much excited for the Teen Wolf movie to arrive. This news was first announced in September 2021.
The upcoming project is a feature film revival of the Teen Wolf series that ended in 2017. It will be exciting to see some of the lead characters from the show appear in the feature film.
Paramount+ signed a multi-year deal with creator Jeff Davis, to work on the continuation of the story. A lot of images, social media posts, and other details were revealed at the 2022 San Diego Comic-Con.
If you are a Teen Wolf movie fan and want to know the release date, you should give this article a read.
Teen Wolf Movie Release Date
Teen Wolf movie was first announced in September 2021. So it's already been a year that we know a feature film is in the making. Now the question is when the Teen Wolf movie is coming?
As far as it is known filming started on 21st March 2022 and concluded on 13th May 2022. This means the film is currently in the post-production stage.
As of now, they haven't announced the official release date. It is speculated that the movie will arrive sometime on 26 January 2023. But this news could be wrong, so don't get your hopes high.
We will update the Teen Wolf movie release date after it is announced. So keep visiting this page for more information.
Teen Wolf Movie Cast
Fans are also excited to know the Teen Wolf movie cast. As per sources, many of the main actors from the series will reprise their roles in the movie. We have laid down the Teen Wolf movie cast details below.
Tyler Posey as Scott McCall
Crystal Reed as Allison Argent
Colton Haynes as Jackson Whittemore
Shelley Hennig as Malia Tate
Dylan Sprayberry as Liam Dunbar
Ian Bohen as Peter Hale
Tyler Hoechlin as Derek Hale
Holland Roden as Lydia Martin
Vince Mattis as Eli Hale
Amy Lin Workman as Hikari Zhang
Nobi Nakanishi as Deputy Ishida
Khylin Rhambo as Mason Hewitt
Orny Adams as Bobby Finstock
Linden Ashby as Noah Stilinski
Melissa Ponzio as Melissa McCall
JR Bourne as Chris Argent
Seth Gilliam as Alan Deaton
Ryan Kelley as Jordan Parrish
John Posey as Conrad Fenris
L. B. Fisher as Coach Hogan
Teen Wolf Movie Trailer
A full-length Teen Wolf trailer is yet to be released. If we are looking at an October release, then the trailer should be out in the next few weeks.
We will update the trailer link in this post as soon as it is released.
Teen Wolf Movie Teaser
A Teen Wolf movie teaser was first revealed at the 2022 San Diego Comic-Con. The teaser clip featured Scott McCall and his friends ready to fight the shapeshifters who have resurfaced during a full moon.
You can check out the teaser here:
Teen Wolf Movie Plot & Expected Storyline
Now let's talk about the Teen Wolf movie plot. Honestly, it is kind of too early to predict what the story will be about. However, we do know that the story takes place at Beacon Hills. Also, there's a time jump from the series finale to the events in the movie.
For more details, you should go to Teen Wolf movie wiki guide.
Where to watch Teen Wolf Movie?
Teen Wolf movie where to watch? Right now, it is not clear whether the film will get a theatrical or streamer release. It is assumed that the movie will first arrive in theatres, and then on a streaming platform like Netflix.
Teen Wolf Movie Countdown
You will have to wait a little more to start the Teen Wolf movie countdown.
Teen Wolf Movie Spoilers & Leaks
Right now, we don't have any Teen Wolf movie spoilers to share.
Teen Wolf Movie News Update
According to Teen Wolf movie news update, Stiles played by Dylan Obrien will not appear in the movie.
For more updates, you should follow Teen Wolf movie Twitter.
Teen Wolf Movie Poster
Check out the Teen Wolf movie poster here:
https://www.imdb.com/title/tt15486810/mediaviewer/rm2567179009/
Final Thoughts on Teen Wolf Movie
Teen Wolf movie is in the making and is going to be released soon. Now, we all just wait for them to announce the release date.
Teen Wolf Movie FAQs
Is there still going to be a Teen Wolf movie?
The Teen Wolf movie is likely to release in October 2022. An exact release date is still pending.
What is the name of the Teen Wolf Movie 2022?
The movie is titled "Teen Wolf: The Movie."
When Teen Wolf Movie Release date?
The official release date of the Teen Wolf movie is not declared.
Why is Stiles not in the movie?
The character of Stiles was played by Dylan. Unfortunately, he won't be a part of the movie as he couldn't make it work with Paramount+.
Will Dylan Obrien be in the Teen Wolf movie?
Dylan O'brien will not be there in the Teen Wolf movie.
MUST SEE: