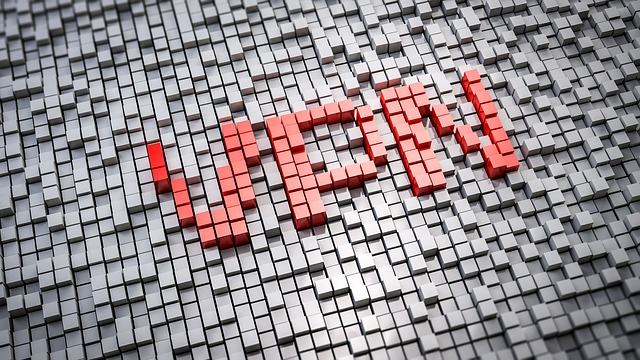 The origins of VPN technology date back to 1993, when researchers John Ioannidis of Columbia University and Matt Blaze of AT&T Bell Labs introduced the swipe protocol. Their ambitious goal was to ensure the confidentiality, integrity, and authentication of network traffic and end-to-end security.
This technical program, also known as SwIPe, signified a before and after in internet technology because it was the first VPN modality ever. Although Swipe never progressed beyond the experimental stage, it set the foundation for secure communication over the internet.
The Role of DARPA and the Naval Research Laboratory
The Defense Advanced Research Projects Agency (DARPA) and the Naval Research Laboratory played significant roles in funding and researching the early development of VPN technology. DARPA, a well-funded federal agency within the US Department of Defense, was instrumental in the creation of ARPANET, the predecessor of the internet.
The Creation of the Encrypted Tunnel over Public Networks
In 1995, the IPsec Working Group of the Internet Engineering Task Force (IETF) began developing a series of freely available protocols under the name IPsec. The National Security Agency (NSA) also contributed to this project with its Secure Data Network System (SDNS). This collaboration led to the development of Security Protocol Layer 3 (SP3), the Network Layer Security Protocol (NLSP), and the Key Management Protocol (KMP).
PPTP: A Milestone in VPN Technology
In 1996, Microsoft employee Gurdeep Singh Pall developed the first version of the Point-to-Point Tunneling Protocol (PPTP), which PC Magazine named "Innovation of the Year." PPTP was a critical advancement in VPN technology, as it established an encrypted tunnel over public networks like the internet for the first time. Secure connections could be established using only the destination address and credentials, a basic system still in use today, albeit with additional authentication procedures. The revelation by Edward Snowden that the NSA could decrypt PPTP connections led to a decline in its use.
VPN Technology In The 2000s and Now
The internet's evolution in the early 2000s brought about significant differences from its beginnings. VPNs, previously used mainly by tech giants, became more popular as the internet became accessible to the public. The growing demand for VPNs prompted the need for faster connections and improved online privacy due to the increasing online threats. Consequently, the VPN industry expanded, and new providers emerged. Outdated protocols like PPTP and IPsec were replaced by AES-256 encryption, with OpenVPN becoming dominant within a few years.
IPsec: A More Secure Protocol
IPsec remains a crucial component of VPN technology, even though IKEv2 has superseded IKEv1. The first version of the Internet Key Exchange protocol (IKEv1) was introduced in 1998, followed by the release of IKEv2 in 2005. IKEv2 brought new features like MOBIKE (IKEv2 Mobility and Multihoming Protocol) and eliminated many of its predecessor's vulnerabilities.
Before IKEv2, the Layer 2 Tunneling Protocol (L2TP) was released, combining L2F (Layer 2 Forwarding) from Cisco Systems and PPTP. L2TP does not offer encryption itself, so it is typically used in conjunction with IPsec.
The Advent of OpenVPN and Wireguard
In 2001, James Yonan introduced OpenVPN, the first free VPN protocol. OpenVPN allows participants to authenticate each other using shared keys, certificates, or a combination of username and password.
Wireguard, a newer protocol, is gaining popularity due to its performance optimization, making it suitable for hardware with less computing power. However, its limited extendability and configuration options currently make it unsuitable for commercial environments.
MPLS VPNs
In 2005, Multi-Protocol Label Switching (MPLS) technology emerged as a solution for connecting geographically dispersed networks securely. MPLS-based VPNs utilize labels to direct network traffic, providing a scalable and efficient way to establish private networks over a shared infrastructure. MPLS VPNs are commonly used by businesses to connect their branches or to connect to cloud service providers.
Remote Access VPNs
As remote work gained prominence, the demand for secure remote access to corporate resources increased. VPN technologies evolved to cater to this demand, offering remote access VPNs. These VPN solutions allow employees to securely connect to their organization's network from anywhere worldwide using encryption and authentication methods. Modern remote access VPNs often employ SSL/TLS protocols or IPsec-based VPN clients to provide secure connections.
VPNs on Smartphones
With the upsurge of smartphones and mobile devices, VPN technology extended its reach to the mobile ecosystem in 2013. Mobile VPNs enable users to secure internet connections using public Wi-Fi networks or cellular data. These VPNs provide encryption, data integrity, and anonymity, safeguarding mobile users' sensitive information and online activities.
Advanced Encryption and Security Features
To address evolving cybersecurity threats, VPNs have embraced advanced encryption algorithms, such as AES (Advanced Encryption Standard) with 256-bit keys, to ensure robust data protection. VPNs also incorporate additional security features like kill switches, which automatically terminate internet connections if the VPN connection drops, preventing data leaks.
VPN as a Service (VPNaaS)
Cloud computing and virtualization paved the way for VPN as a Service (VPNaaS) offerings in 2019. These services provide businesses with scalable and flexible VPN solutions, eliminating the need for dedicated VPN infrastructure. VPNaaS enables organizations to easily manage and scale their VPN deployments based on their requirements, offering enhanced convenience and cost-effectiveness.
The Future of VPN Technology
As the internet continues to evolve, so will VPN technologies, adapting to the changing needs of users and organizations. Developments such as 5G, the Internet of Things (IoT), and advancements in artificial intelligence and machine learning will likely shape the future of VPNs, offering even more robust security and privacy solutions.
Moreover, the future of VPN technology is expected to involve advancements in areas such as AI-powered threat detection, zero-trust network access (ZTNA), and improved user experiences through better integration with existing platforms and applications.
In Conclusion
The evolution of VPN technologies has been a remarkable journey, from the early stages of the internet to the advanced solutions available today. In an era where the internet plays a central role in our lives, ensuring secure communication and privacy is paramount. The online landscape is fraught with risks such as hacking, malware downloads, data breaches, and information censorship. Thus, VPNs have become indispensable tools for protecting internet users and enabling unrestricted access to information.
As VPN technologies continue to advance alongside the internet, their widespread adoption is crucial. If you haven't already embraced a VPN, there is no reason to delay. Experience the benefits of a reliable and trustworthy VPN service like 7VPN now.
Safeguard your online activities, protect your sensitive data, and enjoy unrestricted access to the internet.