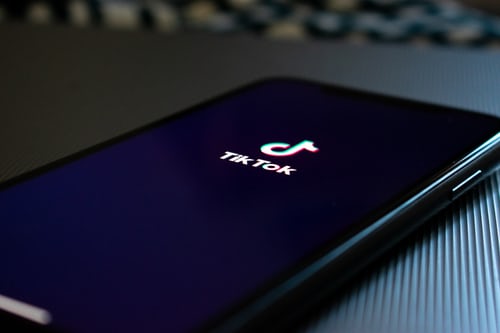 Recently, TikTok, the short video creating app, has faced a massive drop in rating on the Google Play Store. Earlier, TikTok had a 4.6-star rating, which suddenly has seen a dip to 1.2 ratings. According to a tweet by Norbert Elekes, Google deleted more than a million TikTok reviews from the Play store overnight to restore the TikTok rating. Earlier when the rating was 1.2 stars, there were 28 million reviews, whereas now, when the rating is 1.6 stars, there are 27 million reviews.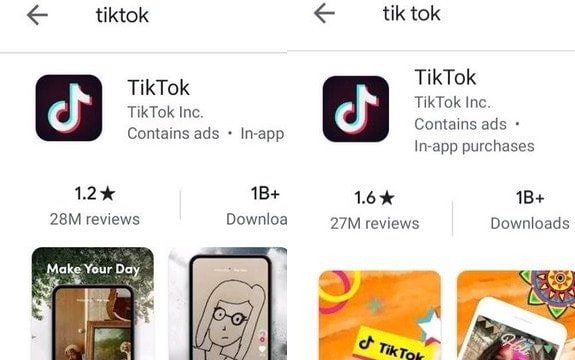 All this started after the deletion of Carryminati's popular TikTok roast video from YouTube. People started to support him in huge numbers and posted all kinds of TikTok videos spoiling the youth's mentality. It was trending on Twitter with hashtags #BanTikTok, #UninstallTikTok, and more.
The trending videos were on violence on women and animals. So, many women and animal commissions complained against the creators and the app. Also, the demand to ban TikTok in India increased. Due to all these controversies, mass reporting on Google Play Store started for TikTok, and within a week, the TikTok rating dropped from 4.5 to 1.2.
Many people were found creating multiple fake accounts just to rate down TikTok. So, it was assumed that Google might have removed all the reviews by the newly created Google accounts to restore the original ratings of the app. This is undoubtedly a disappointment for those millions of people who reported against the app.
TikTok Rating Statistics
However, what Google Playstore has done is legal, and it has all the rights to protect its app. You can check the statistics of the app below:
TikTok Rating at the start of week May 16:
Rating of Tik Tok – 4.5/5
No. of Ratings – 21 Million
TikTok Rating on May 21, 2020
Rating of TikTok – 1.2/5
No. of Ratings – 28 Million
TikTok Rating on May 22, 2020
Rating of TikTok – 1.6/5 
No. of Ratings – 27 Million