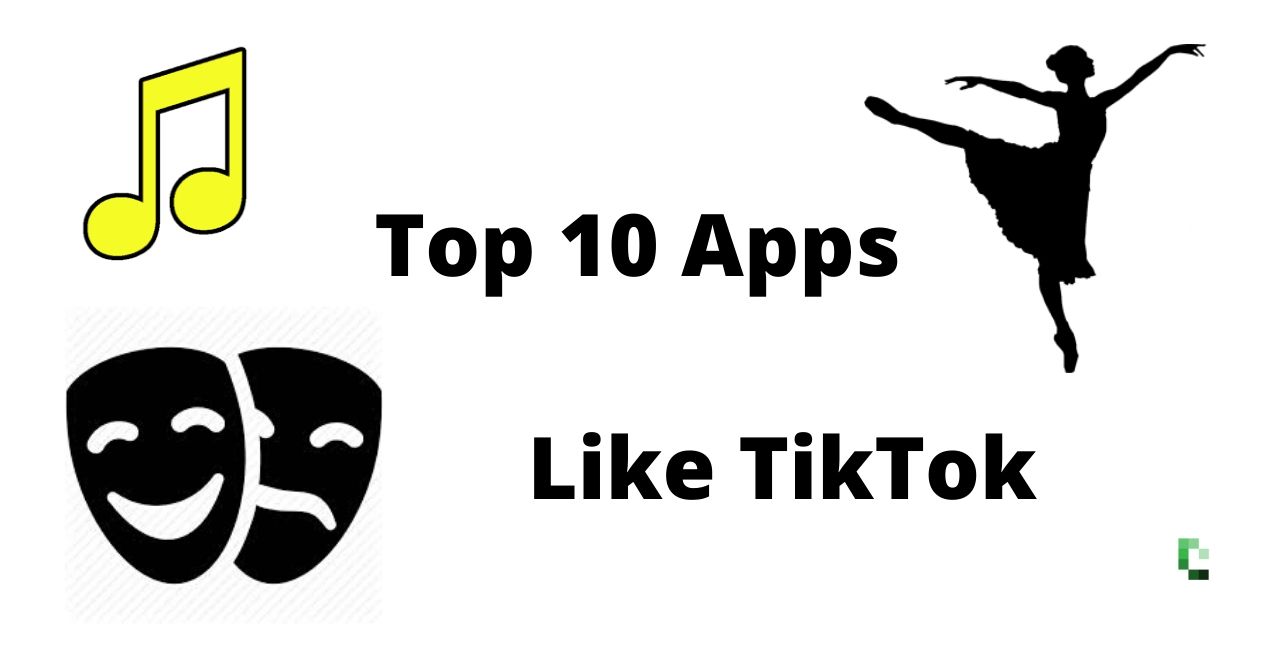 Everyone wants some entertainment in their lives, some people have talent, but they don't know how to show their talent to the world. As technology is becoming more advanced, a lot of sites and apps are coming where the users can share their talent, videos, lipsyncs, and become famous. TikTok is one of the largest and most popular platforms among the youth. Earlier, the company named it Musical.ly, and in 2017, they merged this app with Tik Tok. The app has more than 600 million users from all over the world, and still, the numbers are increasing daily.
On this platform, the user can share their videos about their life or recreated any other video over media, funny videos, dance or singing videos, and more. The app is mainly popular for its lipsynced videos, which refers to movies and TV series worldwide. If you want some better options or any alternative to this app, then you can check the list below.
Like
LIKE is a video editing app that is slowly getting popular. It functions the same as TikTok, and the users can do lipsync to music and dialogues and create funny videos. The user can add many videos to make a long clip. The app also has filters and stickers options to make the video more interesting and gather more followers. There is also an option of slow-motion or speed up the video according to the requirement.
The only problem is that if a LIKE user is new on the platform, then he/she can't go live. On this app, the user can start a new community where they will find users like himself with different tastes in music. The user can share his favorite videos on other social media platforms like Twitter, Facebook, and more.
Like app for Android & iOS Users
Cheez
This app not only allows the user's to lipsync to other music videos but also involves them in different popular video categories like fashion, comedy videos, and vlogging. The user gets rewards if his videos get quite comments, likes, or shares. The viewer can also get prizes for commenting on the videos and even by watching the videos. The app also has video editing tools from which the user can cut and trim his videos. It also has hundreds of live filters, visual effects, and stickers, which can help to make the contents. The app also lets the user challenge the other users, start battles, select topics, and display their creativity. They can even do Dance-off, which is the first mobile dancing game.
Cheez app for Android & iOS Users
Kwai
From this alternative app of TikTok, the user can earn rewards and millions of fans from across the world. The user can edit videos in different text fonts, animated filters, effective stickers, and 4D motion effects. There is the availability of basic video editing features such as trimming, cutting, cropping, merging, stitching, and more. Similar to other apps, the user can do lipsync on their favorite movie dialogues, music videos, songs, and dramas. There is also an option to watch trending videos on the personalized newsfeed such as hot trending videos, comedy & prank videos, lipsync & dubs, fashion & beauty, singing, dancing, magic, and many more. There are always special events, dance battles, and funny challenges happen in this app. The story of KWAI stays up to 48 hours.
Kwai app for Android & iOS Users
Dubsmash
Dubsmash is one of the oldest music video apps, and it gains a lot of popularity when the TikTok was rising. It has about 100 million downloads and a part of an entertaining community that revolves around lipsync videos. There is always a fresh material to watch that makes it an alternative to TikTok app. The user can make the video more appealing by adding the stickers and text overlays to videos. The user can watch the videos in Snapchat style, where the news feed is divided into two sections. It lets the user share videos with other social media platforms, and the user can save their videos in their camera roll by the app.
Dubsmash app for Android & iOS Users
Lomotif
This app is also another alternative to TikTok. In this app, the user can make collages and montages, add photos and videos, join video clips, and add music. From the built-in video editor, the user can crop, trim, cut, duplicate, zoom in-out, and do so many things in their videos. To make the videos more interesting, the user can add GIFs, emojis, stickers, and animated filters. It has an extra feature too, i.e., slideshows and hyperlapse. The app has a community section where the user can upload his videos, find friends, do a collab with them, and do many more things. The events are categorized as Birthday and New Year, and the user can make videos on these special occasions and gain followers. The user can share his videos on other social media platforms such as Snapchat, Facebook, Messenger, and Instagram.
Lomotif app for Android & iOS Users
Vigo Video
It is a short video maker app where the user can make short funny videos by showing their talent by singing, dancing, comedy, cooking, art, beauty, etc. within 15 seconds. The user can add animated stickers and special effects to make their video attractive. A real-time camera lets the user smooth their skins magically, and the user can wide their eyes during recording, and it also removes blemishes and unwanted spots and skin tones. The followers of users' can do live streaming with them, from which they can meet the people from different areas and talk about their common interests. If the user gets a comment, like or a new subscriber, then it is visible as a flame sign. The flame signs are like in-app currency, and it can be exchanged to get the real cash that will be credited to the users' bank accounts.
Vigo Video app for Android & iOS Users
Triller
This app allows the user to record a video, and the auto-editing algorithm does all the remaining work. Celebrities like Selena Gomez and Kevin Hart use this app to edit their social media videos. The app is easy to use and easy to operate menus that make the process comfortable. It also has 50 different types of filters, video drawings, and trimming or cutting options for the videos. The app has a collab video features, from which the user can make videos with their friends. The user can only edit their videos, and they can't start a community. The file-sharing feature allows the users' to share their videos on other social media platforms such as Facebook, Instagram, and Twitter.
Triller app for Android & iOS Users
Firework
This app is another alternative of TikTok that provides a lot of editing tools to trim, merge, cut, and duplicate video clips. Similar to other apps, the user can make music videos, dance videos, lip sync videos, and more. The user can see their personalized video feed to know about the latest dancing craze to different talents shared by musicians, artists, comedians, athletes, singers. Every week, many video challenges happened where the user can win amazing cash prizes. This app is different from any other app as it only promotes videos that have quality, not judge the videos by the number of followers.
Firework app for Android & iOS Users
Funimate
It is different from TikTok as the user can make any video from this application. The app provides a lot of options such as slow-motion videos, video compilations to video loops, and more. From the big digital video library of the app, the user can access the thousands of popular songs. From more than 20 advanced video effects, the app is apt for making viral videos. Funiamte lets the user make videos with their friends by doing a merge of the videos in a single clip. If the user wants access to the advanced options, then they have to make an in-app purchase.
Funimate app for Android & iOS Users
Shabaam
Shabaam gives the facility to celebrate an event or surprise to friends by making a GIF for any situation. The user can dub his voice, record his audio, can make funny GIFs, and share them with friends. Right now, this app is available in a Beta version, so there might be bugs.
Shabaam app for Android Users