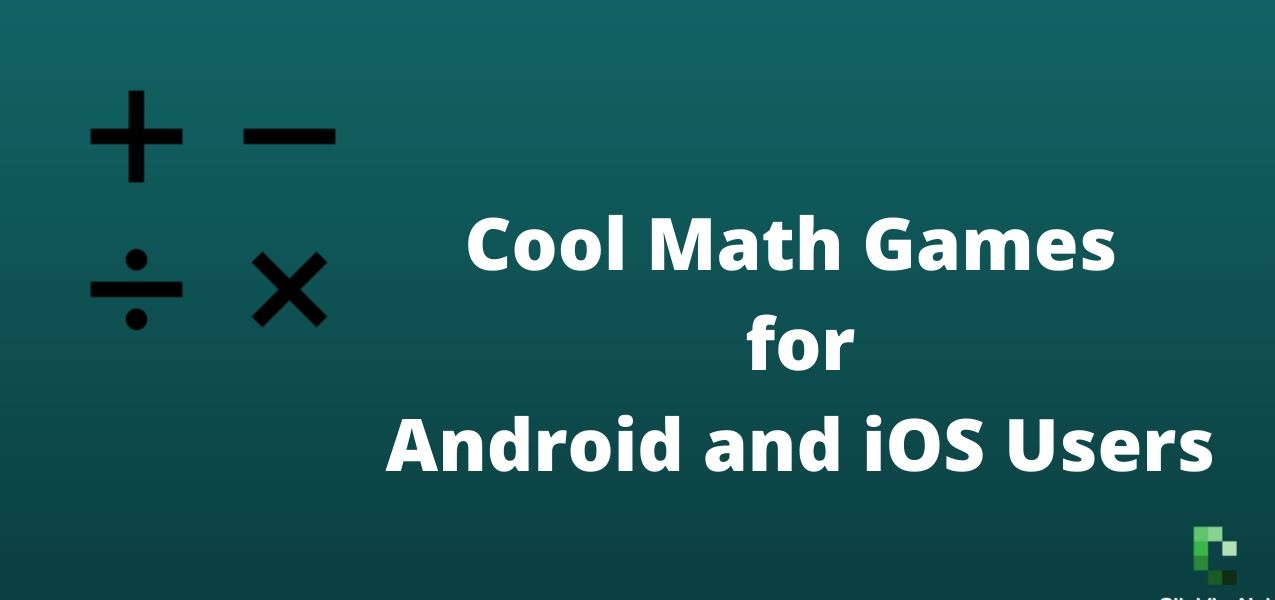 Math is one of the complicated subjects, some people are good at this, and some don't do well. There are a lot of cool math games for the intelligent mathematician, or even the user wants to become good at it. So, here is the list of top 10 cool math games for Android and iOS users.
Threes
Threes is simple and one of the cool math games. The rules of the game are simple; the user can only combine 1s, 2s, and 3s to make a big number. Any number which is big than 3 will only be combined with its matching number. If the user gets the big number by combining the matches, then he will get more points.
Download Threes for Android and iOS Users
Math Land
It has simple games with simple math and has a pirate theme. The user plays as Ray, and he tries to recover the lost gems from the evil pirate Max. The game has 25 levels, and it is for kids of Kindergarten age. It also has hard game modes for older kids and adults if they want to use this to improve their skills of addition and subtraction.
Download Math Land for Android and iOS Users
Math Riddles
Math Riddles is a riddles app with mathematics. It has a smooth, clean, minimal UI and a collection of puzzles. Some of the riddles are easy, but some are good brain teasers. The user can play a bunch of games and solve a lot of puzzles. The game specifies some of them as IQ tests. It is an enjoyable way to spend some hours with cool math games, and it is free.
Download Math Riddles for Android and iOS Users
2048
This game has a minimal interface that has simple rules and not requires so much effort to be a master. It is not so simple, the playing field has only 4 squares, which can become big during the game. The playing field can grow in the size of 4 by 4 squares, i.e., 16 cells. On the field, the numbers are 4 and 2, which the user can convert himself into larger numbers. The user can connect the cells horizontally or vertically; they can't connect diagonally. When the user reaches the number 512, then it will become more. The user will not learn how to calculate logarithms in this game, but they will learn all the powers of number 2.
Download 2048 for Android and iOS Users
Sudoku.com
Sudoku is one of the oldest and most popular cool math games, and there are many mobile versions. In Sudoku, the player has to fill all the grid of numbers, so each column, row, and each subgrid has the numbers one to nine. There are some alternatives to the game, but that's the basic assumption. Sudoku.com has a lot of puzzles.
Download Sudoku.com for Android and iOS Users
Toon Math
It is an endless runner and monster game where the user has to avoid obstacles and solve math problems together. In starting, the game is easy, but after some time, it becomes hard with barriers and arithmetic problems. It is one of the cool math games that improve multi-tasking skills.
Download Toon Math for Android and iOS Users
Quento
Quento is an amazing designed math game for kids and adults that has basic additions and subtractions. It is a special game as the puzzles are small and fun to solve, which is suitable for short breaks.
Download Quento for Android and iOS Users
Mental Math Master
Mental Math Master has a minimal UI, a lot of random questions, and simple controls; it also has little more hardcore math than most of the competitors. The game includes square roots, logarithms, factorials, and some other hard solutions. If the user wants to improve his math skills, then he should use this cool math game.
Download Mental Math Master for Android and iOS Users
Prodigy Math Game
Prodigy has the aim to teach math skills by using its unique problems. This app tries to follow the actual math curriculum of different grades to teach the problems. So, it means that the user can select a specific grade to work on his math skills. It is a beneficial and useful game for kids and students.
Download Prodigy Math Game for Android and iOS Users
Khan Academy Kids
It is an educational app for kids with a lot of fun mini-games. The app has games for a lot of different subjects, which also include math games. Some of the other subjects in this game are writing, language, reading, and problem-solving skills. It is suitable for younger kids, and the math games are suitable for that age range. This app is free.