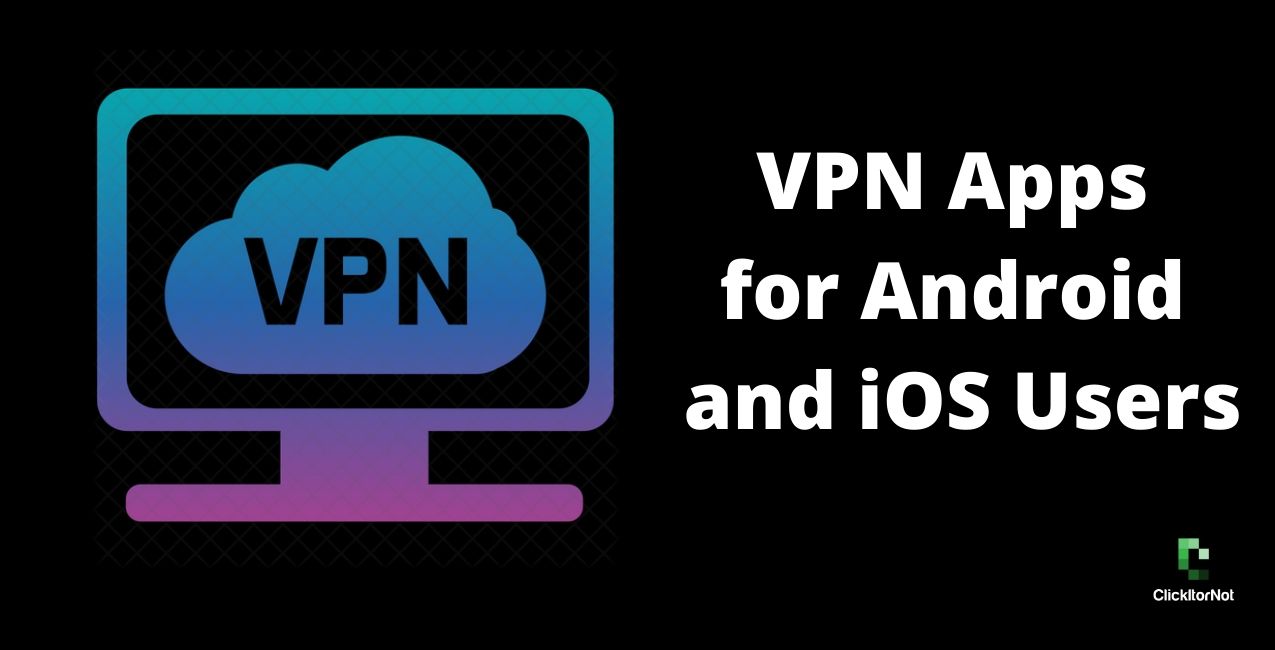 VPN (Virtual Private Network) is one of the more secure ways to browse the internet while accessing a public wireless network. A user can become more susceptible to hack, and his information can be stolen easily. VPN is a great service for internet users, but setting it can be a complicated process. So, there are VPN apps that provide an automatic set up of a VPN to access the internet. Below is the list of VPN apps for Android and iOS users.
Hotspot Shield
Hotspot Shield is a free tier of access. It only has a maximum of 2Mbps (megabit per second) speed that is slow. Things work well when the user gets better when they pay, which happens because of the fast speed than any other can match, good bandwidth, and it supports more devices. If the user wants to connect more than the maximum five devices, then Hotspot Shield will help by setting it on the router as all the phones, tablets, and computers can connect to it. It also has a useful auto-connect feature so that when the user launches specified apps, the VPN jumps into action.
Buy Hotspot Shield
TunnelBear
In this, the user will get 500MB of data traffic every month; it is user-friendly and has a straightforward design. The features are a little more basic, but some premium tiers have the amazing remember password manager. The user can buy one month's access in £8.10, but the price becomes half to £4.05 a month for a year or £2.70 a month with a three-year plan.
Buy TunnelBear
CyberGhost
It is a good VPN for beginners as it has a user-friendly interface, especially on mobiles. It also has dedicated servers for streaming the videos. The user can choose a service they want to see, like Netflix, iPlayer, and others, and CyberGhost automatically selects the best server for you. The user can choose for data compression, which is helpful if the user connects his phone. Speeds can be unsteady, especially with long-distance connections, yet the speeds are great for European and American users. The user can connect seven devices at a time. The cost is £11.99 a month, which drops to £4.59 a month with a one-year subscription or £3.09 for a three-year plan.
Buy CyberGhost
NordVPN
This VPN has very strong encryption, great performance speeds, and good security. The user can have some complaints with the interface, i.e., it is not smooth as ExpressVPN; for example, the overall experience is very positive. The company says they don't watch the user's activity when they are online, and no data is collected or sold. For a month, the user has to pay £9.20; for a year, it drops to £5.38 per month, and if the user chooses a three-year plan, he has to pay £2.69 a month.
Buy NordVPN
IPVanish
The user can use ten devices at a time in this VPN. IPVanish has a solid set up, with a network of servers designed to improve the connections. The monthly price adds online storage (250GB from SugarSync), which might be useful. For one month, the user has to pay £8.12, which drops to £5.26 per month for a year subscription.
Buy IPVanish
ExpressVPN
This VPN is solid, effective, and simple to use. It is available in 94 countries and has particular apps to use on more platforms than most. This app is available for PC and Mac, iPhone and Android, also for game consoles, Apple TV box, Amazon Fire TV Stick, and more. The user can use five devices at a time. It provides good support guides and live onscreen chat support all the time. For a month, the user has to pay £10.84, to pay for six months, and the cost drops to £8.36 a month.
Buy ExpressVPN
Surfshark
Surfshark is different, as an unlimited number of devices can connect at a time. It has a simple interface for those who have limited knowledge of technical. In this VPN, the user's data and online identity remain hidden, even the connection drops. If the user signs up for one month, he has to pay £10.49. If the user makes a year contract, then he has to pay £3.69 a month, for a two-year plan, the user has to pay £1.99 a month. The free trial options are also available for iPhone, Android, and Mac.
Buy Surfshark
StrongVPN
It is known for its regular fast connection speeds. With other apps for Windows, Mac, iOS, and Android, it has set up guides to make the VPN work with the router, Amazon Fire TV, and more. It has the facility to connect up to 12 devices at the same time. The cost for a month is £8.12, or £4.73 a month, when the user signs up for a year. Same as IPVanish, the subscription price includes 250GB of cloud storage with SugarSync.
Buy StrongVPN