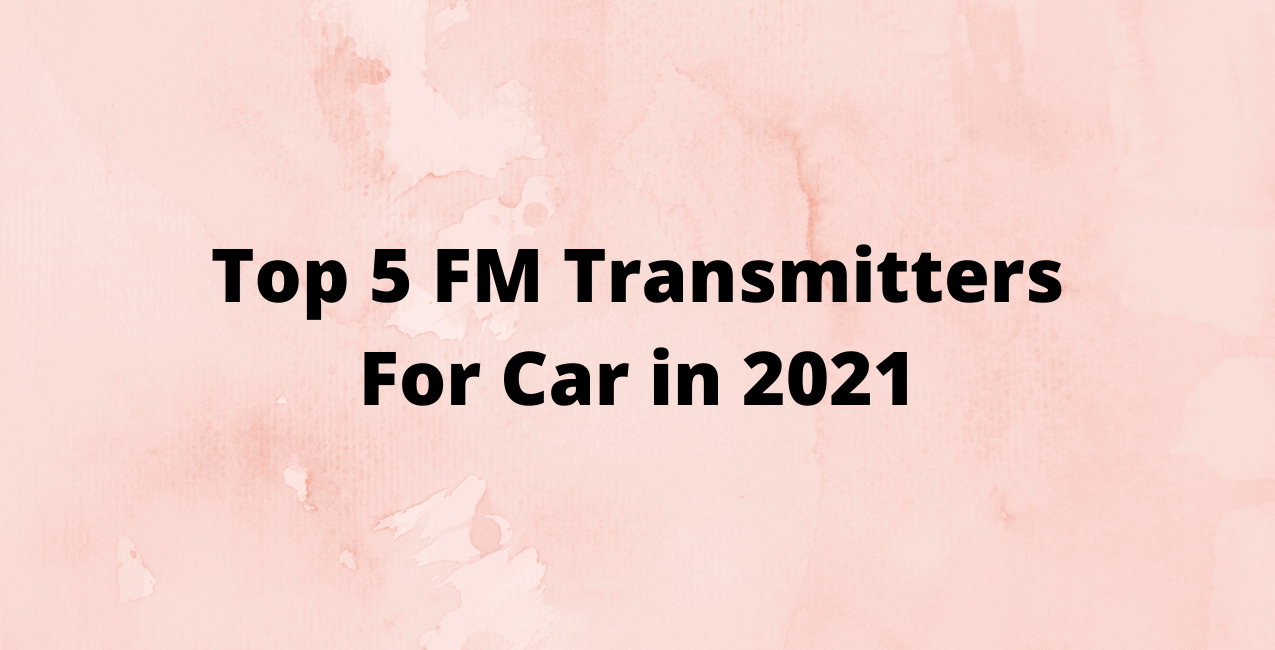 There are a number of FM stations available in a wide range of frequencies. Yet, there is scope for the music to be presented in a better curation. You can get a handy, pocket-sized powerline adapter to broadcast your music to the world. Moreover, these are very cheap. Below is the list of the best FM transmitters to use in 2021.
Top 5 FM Transmitters To Use In Car In 2021
Criacr FM transmitter gives you value for the money spent. The frequency range this transmitter offers is wider, and the audio it provides is of the studio quality. There are several ports and sockets so that almost all kinds of devices and memory storage can be accessed easily.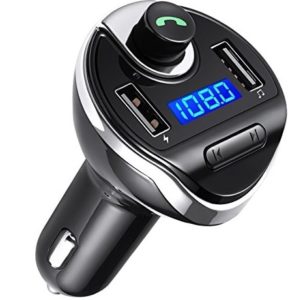 You can easily plug this FM transmitter into the car. Despite the buttons being a little harder to push as they are located near the edge, the radical call button will be fine. Finally, there is no competition to this utility for your car. It is one of the cheapest mp3 transmitters as well.
Nulaxy KM24 is another great wireless FM transmitter. The device looks like an aesthetic flip phone, and its display is bigger. The sound profile of the device is quite impressive, and the buttons are quite snazzy. There is also a convenient LED screen to read, and an On/Off button is handy to toggle quickly.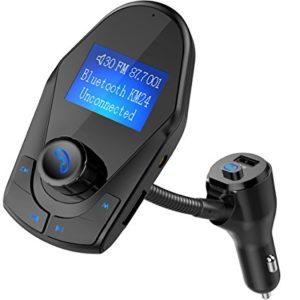 It is easy to connect, but some reports say that the Nulaxy KM24 FM transmitter is quite hard to set up. However, you can easily get a replacement.
Sumind FM Bluetooth transmitter could be a great option to experiment with. You can fit into your car quickly and effortlessly. If you have a smartphone, then you almost have to keep no effort to connect it and play music.
The buttons of Sumind are far better than that of criacr. There is a lot of space for the pen drive, USB, and SD card to plug in or pull out from the device. The sound system of the device might not sit well for most of the acoustically pedantic people. The price of this device is also a little higher compared to other FM Bluetooth transmitters.
The device's display is not very savvy, but the device makes excellent sound and connects well with the car. The dial of GOgroove FlexSMART X3 almost looks like an iPod shuffle. However, there is hardly any car interior this device would gel with.
It looks similar to that of Nulaxy KM24. VicTsing iPhone FM transmitter has a lot of great features to back up its good looks. The sockets of this iPhone FM transmitter are conveniently placed. Although there are models with more ports available, this is the most convenient one.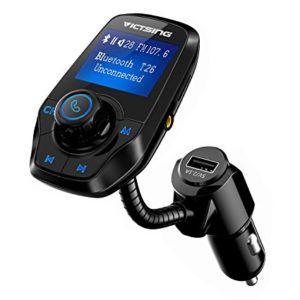 It connects well with iPhones, so VicTsing has become even more important in the genre due to its superior connectivity with iPhones. The sound profile is more proficient than most of the FM transmitters as well.
Buying Guide For Bluetooth FM Transmitters
Making no mistake while buying the best FM transmitters is not that simple. They might be less costly, but it can be frustrating to end up with a poor device. It is again a tough job to get a replacement or a refund and keep a lookout for other FM transmitters to buy. Instead, follow the steps provided below to find your ideal Bluetooth radio transmitter easily.
Trust customer reviews over the salesman's offering. A sales pitch is intended to push out products. A friend telling you what his/her experience was with the product will be a much better source of learning and knowing how well it works.
Learn about the warranties, replacements, or refund guarantees the product offers. Unfortunately, it is prevalent for the devices purchased from online stores are ending up with some or the other problems.
Keep your connectivity options at top priority. You do not want to buy a device that can only run on an iPod when you only have an Android.
There are barely any car FM Transmitters as good as the ones we specified in the list. Do let us know if you have tried out any other devices in the comment section below.