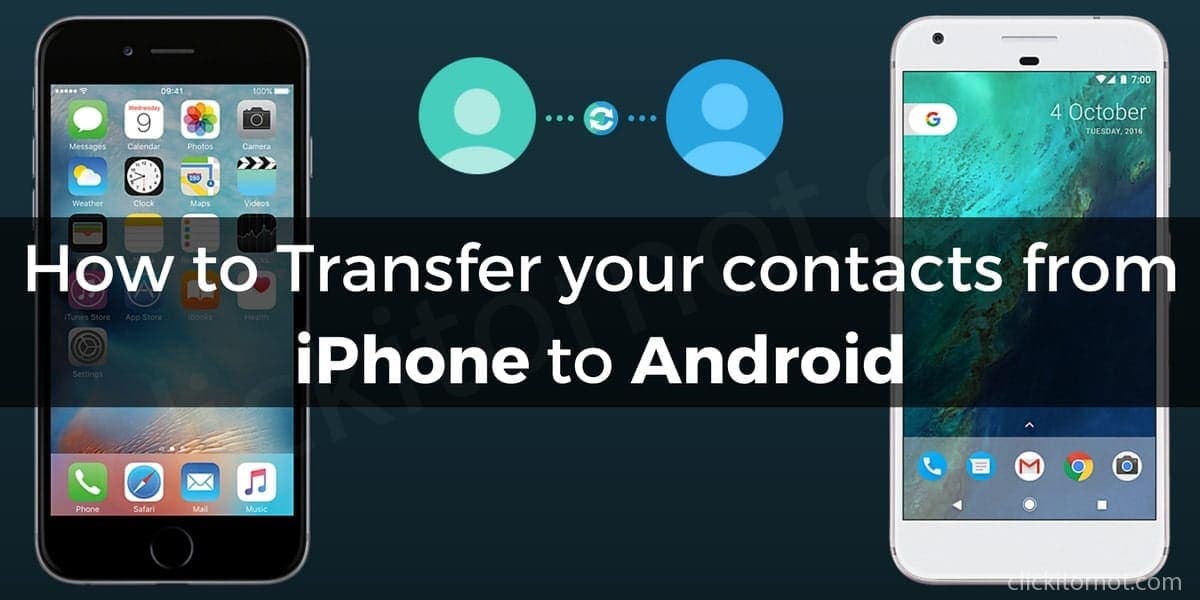 Apple ios despite being extraordinary in its performance it is known for its incompatibility with other devices. The iOS users cannot share information with the devices using other operating software through Bluetooth, as it is on Android devices. There are also few other features that might make an iOS user switch to the Android device. In such cases transferring contacts may be a tiresome activity. Don't worry because we have got some easy ways to transfer the contacts from iPhone to Android.
How to Transfer your Contacts from iPhone to Android
1. Manually (for small lists)
If you have got a small list of contacts or when you have to share only specific contacts you can use this method. For this follow the steps enumerated below:
Open contacts and select the contact that you want to share.
In the bottom of the screen, there is an option to share the contact. Select either email or text to share the contact.
2. iCloud
One of the best features Apple provides is its cloud system. Apple cloud system also helps in sharing the contacts to another device.
Follow the steps below to transfer your contacts from iPhone to Android with the help of icloud on your PC.
Access iCloud from your PC.
Select the contacts that you want on another device either one by one or click on Select All with the gear option bottom left.
There is an option, 'Export vCard.' Selecting the option, a VCF file containing all the contacts downloaded.
Now connect your Android phone to your PC and copy the VCF file to the Android device. Followed by which import all the contacts using Contacts or People app.
3. via an App
The app named, My Contacts Backup app primarily helps in transferring and sharing contacts without even having to use a computer.
Follow the steps below to transfer your contacts from iPhone to Android with the help of third party apps.

First, download and install this app on your iPhone.
The app requests for permission to access the contacts, click Ok and then click on Backup.
There is an option for sharing the contacts through email, tap on it. Now send the VCF file to your email id.
Now open the email from your Android device and download the VCF file and thereon, import your contacts to the phone.
4. Export contacts to Gmail with iTunes
Gmail has become part of almost all our lives. If Gmail is so with you too, you can only transfer the contacts using just Gmail.
If you are using iOS 4.x and lower, the process of transferring contacts using iCloud is complicated just because iCloud did not exist back then. In such cases, however, you can use iTunes.
Follow the steps below to transfer your contacts from iPhone to Android with iTunes on your PC.
Make sure that iTunes is downloaded and installed.
Now, connect your iPhone to the computer.
Open the handset's device summary page.
Tap on the Info tab.
Go to "Sync Contacts With" and then select "Google Contacts."
Type your Google account's username and password.
Click Apply.
Make sure your Android device is connected and the Gmail account.
Now, wait until Google syncs your contacts to your Android phone.
All the methods mentioned helps in transferring contacts from iPhone to an Android device. So choose the method you are comfortable with and transfer the contacts in simple steps.