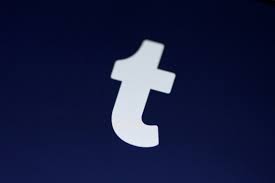 Tumblr is a network of user-generated, personal websites. It is a part blogging platform and part social networking service, letting users create and post their own original content.
You can share your photos, videos, and links to the other websites among your friends and followers.  Though you do not have to be a registered Tumblr user to read other people's Tumblr blogs, you have to register if you want to leave comments.
Earlier, in February 2019, the company rolled out a new UI. But after the new update, some of the users reported that Tumblr is now not supporting more than 100 paragraphs in the text posts.
After the adult content ban, it was another limitation that is not going down well with the users. However, later, it reported that the limitation is only for Tumblr mobile users. And on the web, there is no such 100 paragraph limitation.
Back in November, Tumblr started rolling out its new feature, Group Chat. Many users were noticing this new functionality. Some random users were able to enter a group chat focused on a topic based on the tags they used. Users also reported that the posts in group chat vanish after 24 hours.
Now, as per the leaks rendered by @wongmjane on Twitter, Tumblr is testing the ability to adjust the retention of chat messages. The message in the user's chat would expire based on their chosen settings. Users will have an option to choose from 24 hours, 72 hours, and one week period for the retention of older messages. And after that, the messages will expire.
Tumblr is testing the ability to adjust retention of chat messages pic.twitter.com/3SovyzvhOs

— Jane Manchun Wong (@wongmjane) January 8, 2020
According to another tweet of Jane Manchun Wong, Tumblr is going to add another feature to the "Media auto-play" settings. This feature will allow users to save their mobile data. Users can choose from the options for auto-playing the media either only on Wi-Fi, Never auto-play, or Always auto-play.
Tumblr adds "Media auto-play" settings pic.twitter.com/hb4hoDCDOp

— Jane Manchun Wong (@wongmjane) January 8, 2020