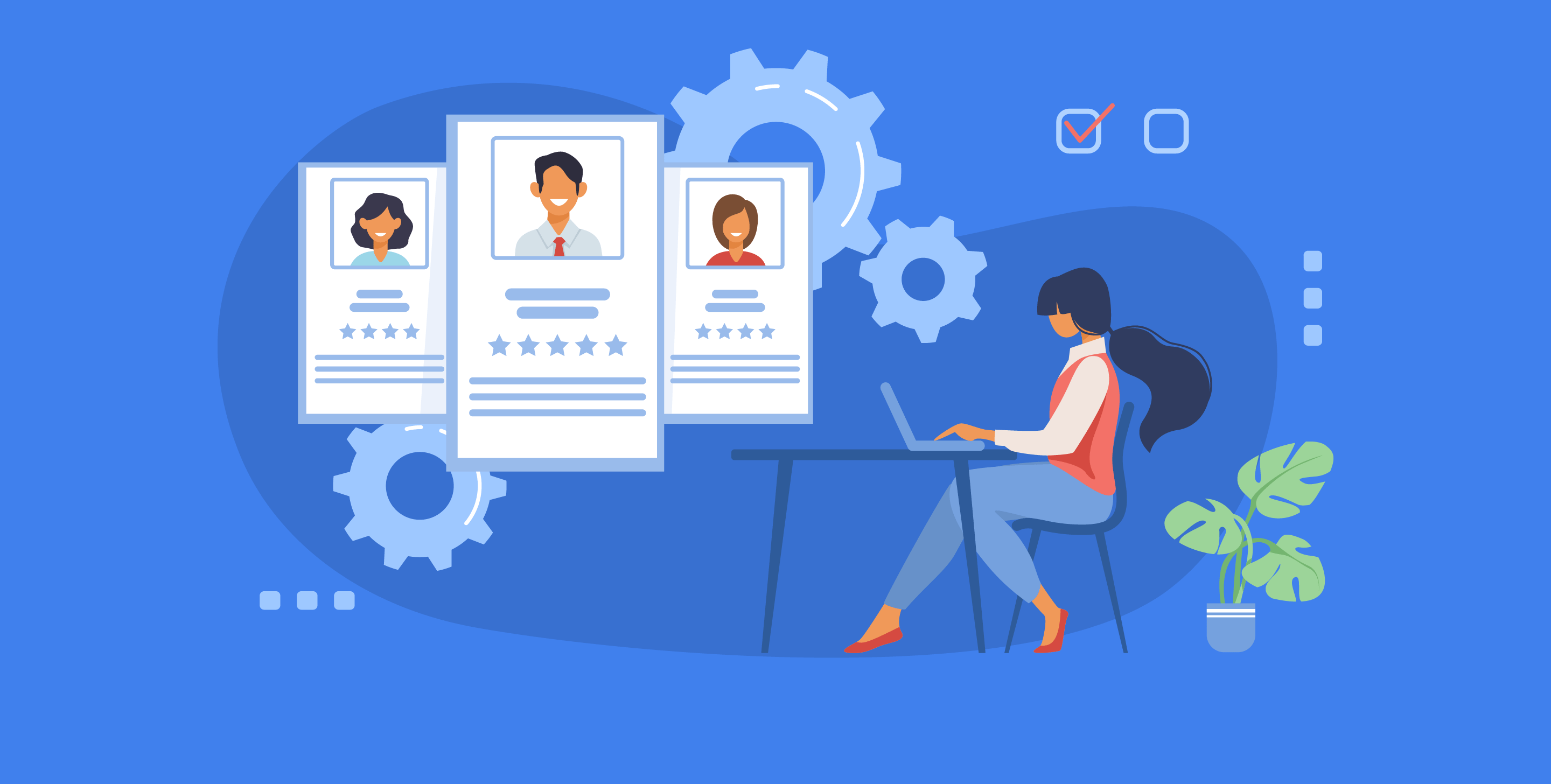 In the fast-paced world of talent acquisition, organizations are constantly striving to attract and retain the best candidates. To achieve this, they require efficient tools that streamline the hiring process and create a comprehensive repository of potential talent. Enter the Applicant Tracking System (ATS) and the concept of a dynamic candidate database. In this article, we will explore the synergy between an ATS and a candidate database, and how this combination drives the success of modern talent acquisition strategies.
The Evolution of Talent Acquisition:
The digital era has reshaped the recruitment landscape, demanding innovative approaches to source, engage, and nurture candidates. With the influx of job boards, social media platforms, and digital networking, recruiters face an abundance of candidate data, making it essential to have robust systems to manage and harness this information effectively.
Key challenges in modern talent acquisition include:
1. Data Overload: The sheer volume of candidate information can overwhelm recruiters, making it challenging to identify suitable candidates efficiently.
2. Timely Communication: Timely and personalized communication is crucial to keeping candidates engaged throughout the hiring process.
3. Pipeline Management: Building a strong talent pipeline requires continuous engagement and tracking of potential candidates.
4. Data-Driven Insights: Organizations seek data-driven insights to refine their hiring strategies and improve overall recruitment performance.
The Role of the Applicant Tracking System:
An Applicant Tracking System is a software application designed to simplify and streamline the recruitment process. From job posting and candidate sourcing to interview scheduling and offer management, an ATS acts as a centralized hub for all hiring-related activities.
Key features and benefits of an ATS include:
1. Automated Job Posting: An ATS automates the process of posting job openings across various platforms, expanding the reach of job advertisements.
2. Candidate Screening: ATS filters and shortlists candidates based on predefined criteria, saving recruiters time and ensuring objective evaluations.
3. Seamless Communication: ATS enables automated communication with candidates, keeping them informed about their application status and next steps.
4. Data Analytics: ATS generates valuable insights into recruitment metrics, allowing organizations to make informed decisions to optimize their hiring strategies.
The Significance of a Dynamic Candidate Database:
A dynamic candidate database complements the capabilities of an ATS by providing a centralized repository of candidate profiles, histories, and interactions. This database evolves over time, creating a valuable asset that can be tapped into for future hiring needs.
Key aspects of a dynamic candidate database include:
1. Comprehensive Candidate Profiles: A candidate database stores detailed candidate profiles, including their skills, qualifications, experiences, and preferences.
2. Proactive Talent Pipelining: The database helps recruiters proactively identify potential candidates for upcoming job openings, reducing time-to-fill critical positions.
3. Personalized Engagement: Armed with historical data, recruiters can engage candidates with personalized communications, enhancing their candidate experience.
4. Informed Decision-Making: Recruiters can draw insights from the candidate database to understand trends, assess recruitment strategies, and make informed hiring decisions.
The Synergy: Leveraging ATS for Building a Dynamic Candidate Database:
1. Centralized Information: An ATS acts as the primary source of candidate data, which can be seamlessly integrated with the candidate database, ensuring all information is up-to-date and easily accessible.
2. Data Enrichment: Recruiters can enhance candidate profiles in the database with information collected throughout the recruitment process, creating a comprehensive view of each candidate.
3. Engaging Candidate Experience: An ATS combined with a candidate database enables recruiters to maintain consistent communication, building strong relationships with candidates over time.
4. Future-Ready Recruitment: By utilizing the dynamic candidate database, recruiters can stay ahead of talent needs, drawing from a pool of engaged and qualified candidates when new positions arise.
In the era of information overload, effective talent acquisition requires smart technology solutions that can efficiently manage candidate data and streamline the recruitment process. The seamless integration of an Applicant Tracking System and a dynamic candidate database addresses the challenges of modern talent acquisition head-on. By combining automated processes, centralized candidate information, and proactive talent pipelining, organizations can secure top talent, enhance their employer brand, and achieve recruitment success in the dynamic landscape of talent acquisition in 2023 and beyond.
About the Author: Recruit CRM is on a mission to help recruiters across the world streamline their recruiting process using our intuitive and easy-to-use cloud-based ATS + CRM software. Check out our latest ebook 101 recruiting power boosters to ace your hiring in 2023 for expert recruiting tips and advice. We are dedicated to helping you power up your recruiting process.