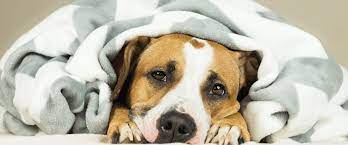 As a dog owner, ensuring the health and well-being of your furry friend is a top priority. Dogs can experience a range of illnesses and health conditions, which is why it's crucial to be knowledgeable and proactive.
In this guide, we will uncover common dog illnesses, discuss preventive measures, and explore the invaluable role of pet insurance. By combining proactive care and pet insurance for dogs, you can safeguard your dog's health and provide them with the best possible care they deserve.
Canine Respiratory Infections
Respiratory infections like kennel cough are highly contagious and can spread quickly among dogs. Symptoms may include a persistent cough, sneezing, nasal discharge, and lethargy.
To safeguard your dog's health, ensure they receive vaccinations, avoid exposure to infected animals, and maintain good hygiene by regularly cleaning their living areas.
Gastrointestinal Issues
Dogs can experience gastrointestinal issues, including diarrhea, vomiting, and gastrointestinal infections. Dietary indiscretion, parasites, or bacterial infections can cause these.
Providing a balanced diet, avoiding table scraps, and keeping your dog's environment clean are essential preventive measures. If your dog exhibits persistent gastrointestinal symptoms, consult your veterinarian for appropriate diagnosis and treatment.
Skin Conditions
Skin conditions are common in dogs and can be caused by allergies, fleas, ticks, or dermatitis. Symptoms may include itching, redness, rashes, and hair loss.
Regular grooming, parasite prevention, and a healthy diet can help prevent many skin issues. In chronic or severe skin problems, consult a veterinarian for a proper diagnosis and treatment plan.
Ear Infections
Ear infections are prevalent in dogs, particularly those with floppy ears or excessive hair in the ear canal. Signs of an ear infection include ear scratching, head shaking, redness, and a foul odor.
Clean your dog's ears regularly, keep them dry after swimming, and seek veterinary care if you suspect an ear infection. Prompt treatment is essential to prevent the disease from worsening or becoming chronic.
Dental Problems
Dental issues like gum disease and tooth decay are painful for dogs and can lead to more severe health problems.
Regular teeth brushing, dental check-ups, and providing appropriate chew toys can help maintain your dog's dental health. Avoid feeding them sugary or sticky foods that can contribute to dental issues.
Parasitic Infestations
Fleas, ticks, and internal parasites like worms can wreak havoc on your dog's health. Regular preventive measures, such as flea and tick treatments and deworming medications, are essential. Regularly check your dog's coat for any signs of infestations and promptly address them to prevent discomfort and potential health complications.
Age-related Conditions
As dogs age, they become more susceptible to age-related conditions such as arthritis, cognitive decline, and organ diseases.
Regular veterinary check-ups, appropriate nutrition, exercise, and providing a comfortable environment can help manage and delay the onset of these conditions. Additionally, senior dogs may benefit from specialized diets and supplements tailored to their needs.
The Role of Canine Insurance
While taking preventive measures and adequately caring for your dog's health is essential, unexpected health issues can still arise. This is where canine insurance can be vital in providing comprehensive health protection for your furry companion.
Here are a few key benefits of having canine insurance:
Financial Security
Coverage for Accidents and Illnesses
Tailored Plans to Fit Your Needs
Emergency and Specialist Care
Peace of Mind
Conclusion
Awareness of common dog illnesses and taking proactive steps to safeguard your canine companion's health is crucial. You can promote their well-being by proactively protecting your canine companion's health through regular veterinary care, preventive measures, and a balanced diet. With proactive health measures and comprehensive insurance coverage, you can safeguard your dog's health and provide the best possible care throughout their life.