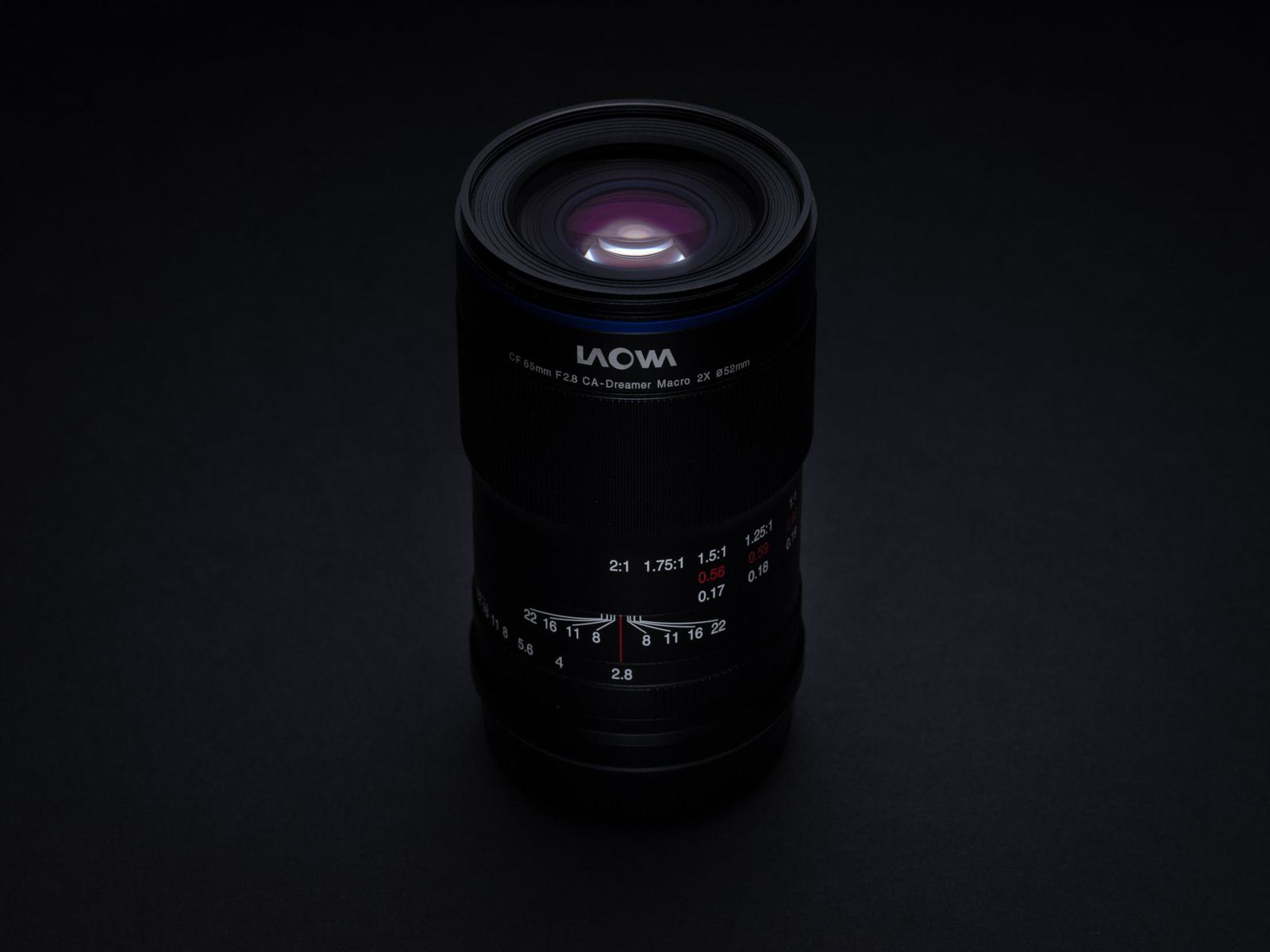 Venus Optics has released its latest lens, the Laowa 65mm F2.8 2x Macro APO lens for Canon M, Fuji X, and Sony E-mount camera systems. It marks the first macro lens Venus Optics has explicitly designed for APS-C mirrorless cameras. It is an affordable 2X macro lens made for crop-sensor mirrorless cameras.
The lens provides a 100mm full-frame equivalent focal length and a 2:1 magnification ratio. It is giving maximum magnification ratio at a minimum focusing distance of 6.7 inches (17cm).
The front filter thread is 52mm, and the lens measures in at a full-frame equal focal length of about 100mm (3.94in). Besides, the diameter of the lens is 57mm (2.24in) and weighs around 335g (11.8oz). It is made up of 14 elements in 10 groups that include three extra-low dispersion elements.
Venus Optics says the lens was 'thoughtfully designed to remove both longitudinal chromatic aberration and lateral chromatic aberration to an invisible level.'
It looks like a wrong decision, but Venus Optics has seen a gap in the market that it is desperate to fill. Till now, the market offered a magnification ratio of at most 1:1. And the Laowa macro lens is the only APS-C mirrorless lens to offer a 2:1 magnification ratio.
The Laowa 65mm f/2.8 2x highlights an internal focusing design with no further extension of the lens. It is a big plus if you are shooting any insect in close up.
The 2:1 magnification ratio of the lens makes it useful for product photography, portraiture, and even shooting some B-roll in addition to macro photography.
Lastly, Venus Optics emphasizes that the APO design of the lens inherited from the successful Laowa 100mm f/2.8 2X Macro lens excels at canceling out both longitudinal and lateral chromatic aberration (CA). In contrast, most other macro lenses focus their efforts on lateral CA.
Below are some of the high-resolution sample images provided by Venus Optics, which show the capability of the lens.
The Laowa 65mm f/2.8 2X Macro APO is available for $399 on Laowa's website. The lens is available for Canon M, Fuji X, and Sony E-mount camera systems.