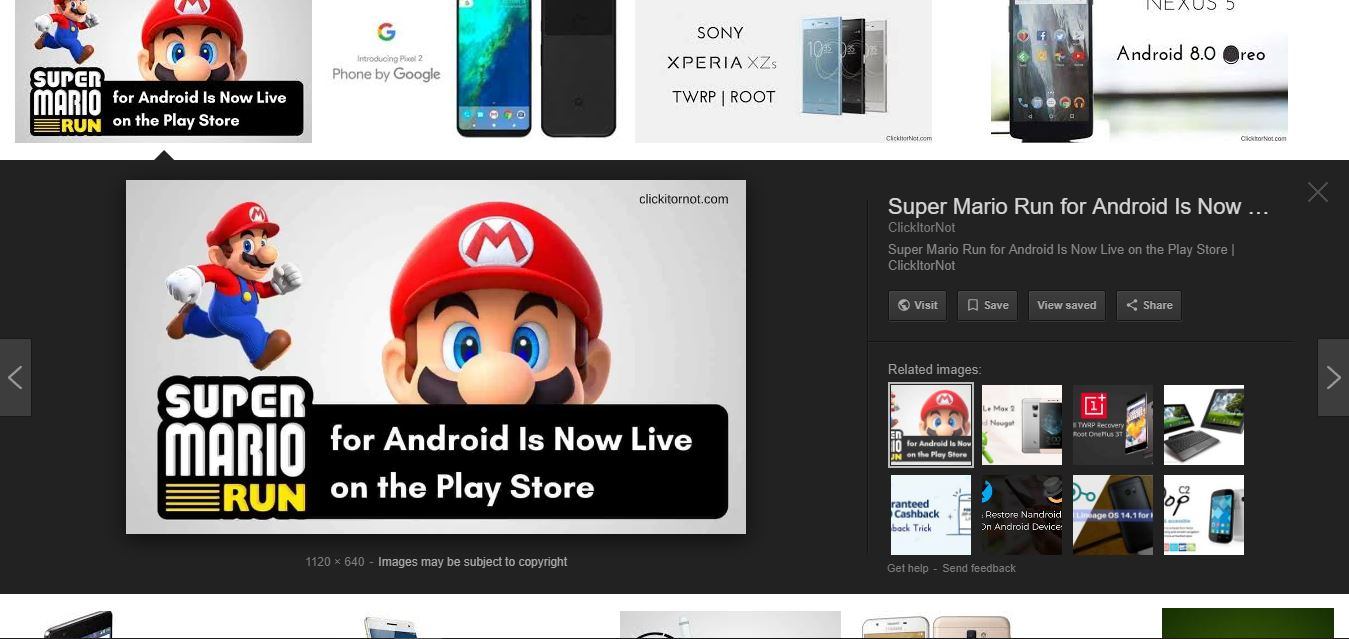 Google without any prior notification removed the View Image button from the Image Search results. This will create frustration in so many Google users for sure. So from here onwards on visiting images.google.com and performing a search query will not provide you with the option of "View Image" on its own.
Google has not given a satisfactory explanation for the implementation of change yet it is assumed to prevent and cut down the image theft and lost ad revenue. Bots were having an easy access to pull the images from all over the web to use it for any atrocious purposes possible using the View Image Button on the image search results. When visitors do such pulling of just one image, they will not be seeing any of the site's advertisements or even will not be having an opportunity to credit from the content surrounding the image.
Google announced this change through their official Google Search Liaison Twitter account. It was made clear in the statement that it will retain the Visit button even after removing the View Image Button. This will make the users visit the entire website on searching for an image to grab it for our personal use. The new implementation is in response to the partnership that Google made just days ago with Getty Images,  in order to reduce the copyright infringement on the internet.
Already most sites are making it harder and harder daily to download the images that are used by the users without any acknowledgment of accreditation. Most of the sites are converting the traditional image formats like JPEG and PNG to different formats which won't be allowing the users to save the image easily as before. But the option to save the image traditionally, "Save Image as.." when right-clicking an image will not be provided with these new formats.
It is not that much difficult to open up the browser's code explorer and to find the raw image link that way. But most of the users will not be having such skill on the internet. Google is trying hard to stop the average users from having an easy way to download images which not their own or not having a rights holder.
The removal of the "Search by Image" will be noticed by Savvy Google Image search users as well. Howbeit a reverse image search can still be done from the search bar of Google Images and then by right-clicking an image and performing a Google search.