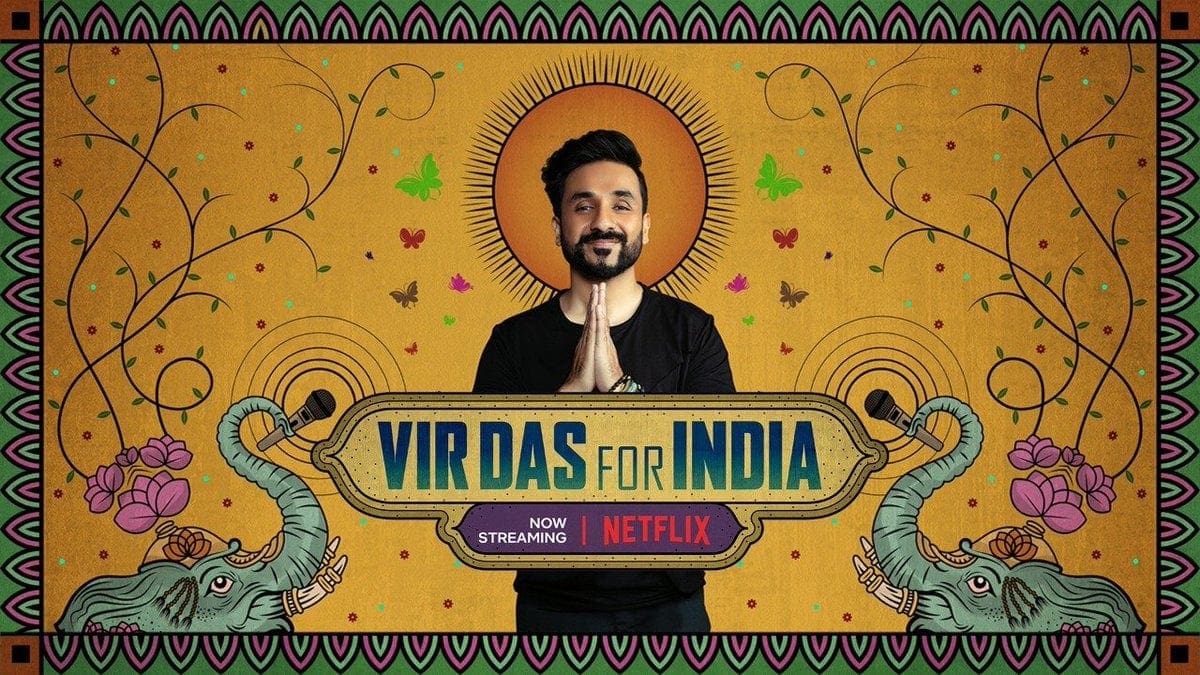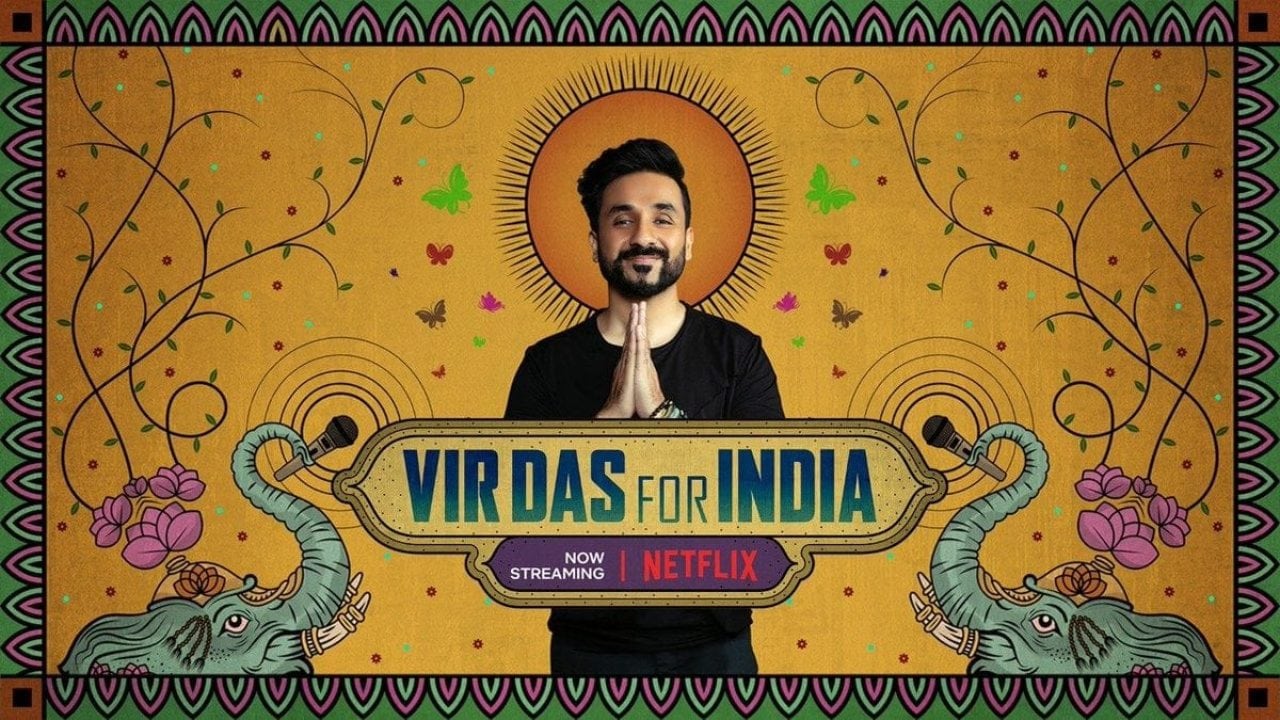 Netflix released a new web series, "Vir Das For India" on Republic day, which is the third comedy specials from Netflix. Vir Das is an Indian comedian and actor who, after beginning a career in stand up comedy, slowly paved his path into Hindi films like Badmash Company, Delly Belly, and Go Goa Gone. Vir moved into the web-series section to gain international momentum with his shows on Netflix, particularly Abroad Understanding – his debut on Netflix – in 2017 and Vir Das: Losing It in December 2018. He performed in more than 100 Stand up comedy shows, two movies, and eight TV shows, other than six comedy specials.
Let's Take A Drive Through Vir Das For India
Vir Das, with his third comedy special film, is back on Netflix with his style of humor on sets. Vir throughout the film took us to a tour of India – then & now. From the British to the current Modi reign, Das touched almost everything in his one-hour-long film. As usual, he made us laugh throughout the film, but there are certain instances where Das did not deliver comedy.
Das came with his old style of delivering jokes when not expected from the audiences, like making us wait for a long time patiently. He dragged the jokes long, which would make us feel "now, it isn't funny anymore," and then he would hit us with his dark comedy. Known for his comedy timing, Das made us sit and watch the whole film with his jokes on the British, our obsession with racism, fairness, homosexualism, gun violence, to name a few.
Das, in his film, also trolled British, white people, and also their political scenario. He cracked jokes starting from Parle-G to our own Old Monk, also including Chyawanprash in it taking us through the ride with his jest.
If we dive into the film's review, the hour-long film did not deliver Vir Das at his best. Das at times dragged the joke considerably longer, which we feel a little irritating and annoying. Even though the overall comedy was good and marked Das's wit, he failed to keep the audiences engaging throughout the film. Some times Das also missed his comedy part while he narrated India's greatness.
Vir Das touched some parts of our country's issues, which would make at least some people angry with him. He even touched the Ayodhya-Babri Masjid issue, Mody government's tenure, and other issues that made Indians uncomfortable. Das tried to use the luxury of the digital platform but could not fully utilize its freedom of expression. On the whole, Vir Das made us laugh throughout his film but dragged the jokes a little longer than expected.
Below is the trailer of "Vir Das For India," and as the film is currently streaming live on Netflix, you can watch it by clicking the link given below.