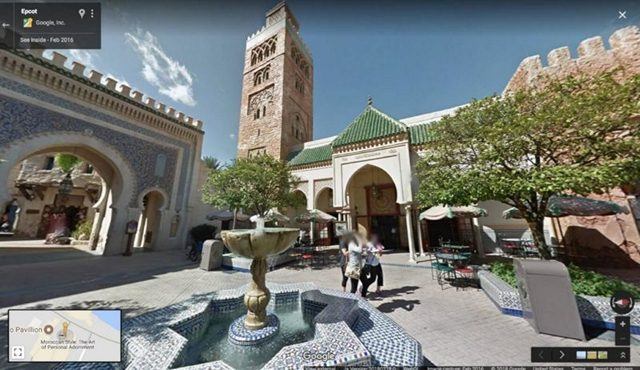 Virtual tour of Disney Theme Parks now in Google Maps. Journey's are evolutionarily bonded inside the minds of humans. We aspire to see and experience different palaces, at least most of them love it. But all are not privileged enough by many factors to be everywhere they wish. By the huge advancements in technology we now have many options to see and enjoy the places without even being there. One of the earliest invention in this area was photographed and after that videos. But now it can now be simulated "Virtually". Virtual reality, augmented reality etc helps to fulfill our wishes of seeing places or being there.
The most affordable and efficient technique to see places without being there physically is by using Google Maps. The street view is very helpful in providing the service absolutely at no cost. Simply search in Google maps and opt for Street view.
Google is trying to add as many images of all the places that people wish to see to their database. Recently Google added Disney theme parks. Now Google is adding 11 Disney themed parks from all around the globe. So that people can do virtual tours on the castles, rides, monuments etc inside the Parks.
It is not the first time Google and Disney are joining their hands for a project. Google partnered up with Disney in the creation of adding virtual theme AR stickers of "Star wars'' for Pixel 2 and Pixel 2 XL. They continued their partnership in new projects such a bringing Disney, star wars and Marvel content on Google play movie and TV.
It is helpful to many users to watch all-new Disney themed parks without spending a penny. If you are interested in watching these you can search for Google Street view on Google Maps. Then scroll through the featured section and select the one you are interested in.