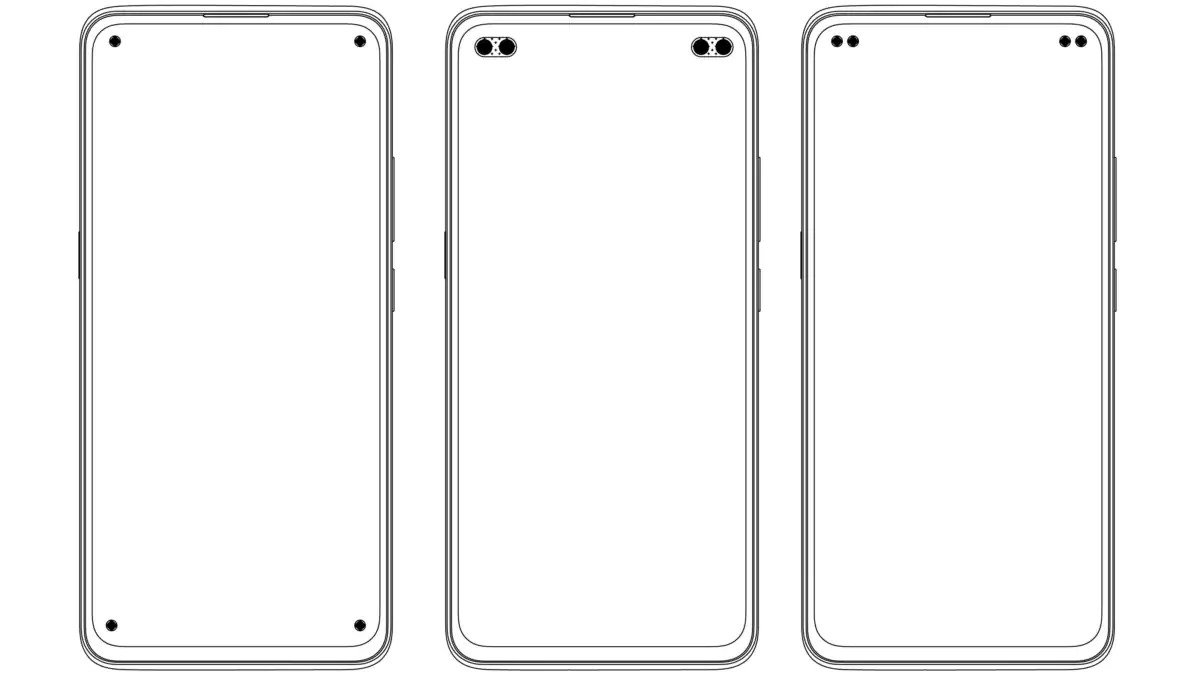 Vivo was one of the mobile phone brands that boosted the selfie trend among the people, introducing high-resolution front cameras in their devices. The company now is trying to take the selfie trend to a whole new level. The recent patents approved in China for Vivo suggests that there could be no less than 4 cameras in its hole-punch design. In all the patent pictures we got, there were 4 cameras positioned in different areas on the mobile.
Tigermobiles first reported the patents filed by Vivo before China National Intellectual Property Administration(CNIPA). The patents were a schematic of having four front cameras. The first schematic shows us that there are two pill-shaped hole-punch cutouts, with each hole-punch housing at least two cameras.
The second design has four separate circular hole-punch cutouts for each of the cameras. This arrangement is like the camera lenses grouped in bunches of two each, and are positioned at the top right and left corners of the mobile phone. The third implementation design by Vivo for the quad front camera is that one camera lens is positioned as one at each corner of the screen. This arrangement is similar to the  Fire Phone from Amazon, which also had four cameras, one at each corner of the mobile phone for motion tracking.
This Vivo phone quad front camera option is still a patent and not mobile until now. As a matter of fact, this design seems realistic, unlike that of the Amazon Fire Phone. We still need to wait until the official release of the mobile phone. We are yet to find out about when the mobile is going to launch. We will notify you about the update regarding the mobile phone.