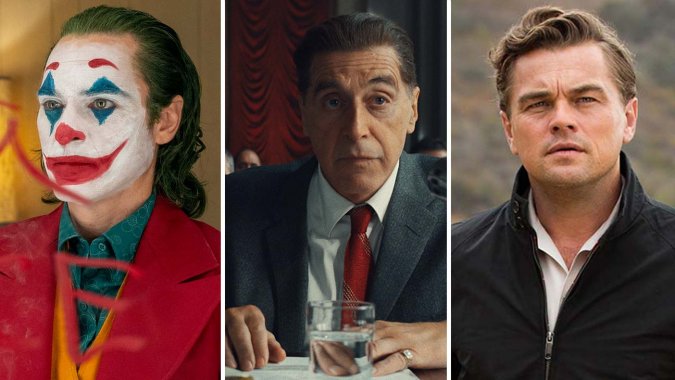 The nominations of 92nd annual Academy Awards are now streaming on the different digital platforms. Oscar Awards are also known as Academy Awards.
The most prestigious award in the Entertainment world is Oscar. The awards have many categories, such as Best Actor, Best Actresses, Best Picture, and many more in a row. Recently, Oscars announced the 2020 nominees, so to know where to watch nominated movies read the article.
JOKER
This film is about a DC Comics' character, which stars Joaquin Phoenix as a Joker. The film has already become a worldwide sensation, and soon, it is going to be stream on Amazon Prime. You can also stream it on Apple, FandangoNow, Redbox On Demand, and YouTube Movies. The film also got good ratings as IMDb gave 8.7/10 (501K votes), and Rotten Tomatoes gave 69% scores.
MARRIAGE STORY
Noah Baumbach directed this emotional flip about the insecurity of divorce. The film has Adam Driver and Scarlett Johansson. Marriage Story is a much-appreciated film of 2019 on Netflix. The film came in nominations for Best Actor, Best Actress, Best Supporting Actress, and many more.
It got 8.1/10 ratings on IMDb, 95% scores on Rotten Tomatoes, 91% scores on Google ratings.
THE IRISHMAN
The Irishman is also another blockbuster film of Netflix, and it is popular among all ages. This movie is appreciated for its sound, cinematography, and acting. It is a story of a truck driver Frank Sheeran who involves in a crime family, and after that, it becomes the top hitman.
Oscars nominated it for Best Supporting Actor, Best Cinematography, and more. You can watch this movie on Netflix, IMDb gave 8/10 ratings, and Rotten Tomatoes gave a 96% score.
Once Upon A Time In Hollywood
It is a 2019 comedy-drama film which is written and directed by Quentin Tarantino. The film is about a movie actor, and they showed 1960s Los Angeles. The star casts are Leonardo DiCaprio, Brad Pitt, and Margot Robbie. The film got 7.8/10 ratings on IMDb, and Rotten Tomatoes gave 85% scores and nominated for 10 Oscars.
It is available on YouTube Movies, Amazon, Apple, FandangoNow, and Redbox On Demand.
LITTLE WOMEN
It is a 2019 American period drama film that casts Emma Watson. Greta Gerwig has written and also directed this film. This historical drama got 8.2/10 ratings on IMDb and 95% scores on Rotten Tomatoes.
It is likely to come on Amazon Prime Video, but for now, it is running in cinemas.
AD ASTRA
It is a science fiction adventure film of 2019. James Gray is a producer, co-writer, and director of the film. The star casts of the movie as Brad Pitt, and Tommy Lee Jones. It came in nominations for the Best Sound Mixing.
You can stream it on Amazon, Apple, FandangoNow, Redbox On Demand, and YouTube Movies.
AMERICAN FACTORY
It is the first release of Barack and Michelle Obama's production company. You can stream it on Netflix, and Oscars nominated it for Best Documentary.
AVENGERS: ENDGAME
This film came in Oscar nomination for the Best Visual Effects. It is the final film of Marvel Cinematic Universe's Infinity Saga, where all superheroes unite.