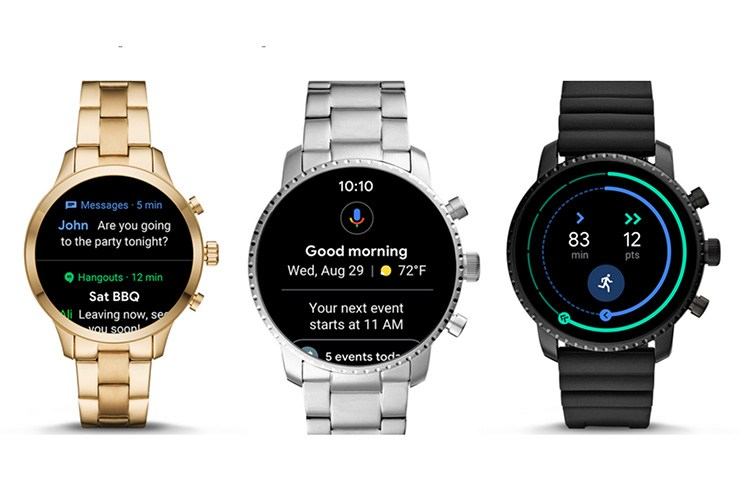 During the month of March this year, Google officially changed the brand of its Android Wear platform to "Wear OS by Google." This was unveiled in Switzerland at the Baselworld watch show. As part of this update, Google promised its customers to introduce new and enhanced features as well as improvements to the platform over the coming weeks and months. Following that promise, Google, in August, announced a renewed WearOS that had simpler gestures, a better and proactive Google Assistant and easier activity tracking. As promised by Google, the update will finally roll out in September, considering that it is almost the end of the September month.
Busy day? Every minute matters. The new #WearOSbyGoogle design gives you a helping hand when you need it most, convenient access to your notifications, #GoogleFit, and more. Rolling out now: https://t.co/UldqISuWdH pic.twitter.com/dvGlhxQIQg

— Wear OS by Google (@WearOSbyGoogle) September 28, 2018
In addition to all this, a recent report from AndroidPolice suggests that Google has already started rolling out the new update, which will be called WearOS 2.1. This new update will bring about a complete redesign to the platform and will make things (almost everything) more accessible to the user by introducing many quality-of-life improvements. Google also tweeted a short video that highlighted the prominent changes that will be entering the platform.
With the new update on WearOS 2.1, the notifications will not be taking up the entire screen and swiping left on the main screen will lead the users to the Google Assistant. Swiping right from the home screen will display the user's health-related data.
The quick settings panel on WearOS 2.1 has been improved and currently includes new shortcuts to go to Google Pay and Find My Phone applications. These features end up making the applications easy to access.
Currently, very few people have received the WearOS update along with the redesigned interface. Google aims to make sure that the update reaches all supported devices (and users consequently) over the next month. People who were in panic-mode can now relax if you are one of those that hasn't received the update yet.
Google has added that any watch that received the Android Wear 2.0 will receive the WearOS 2.1 update. This basically means that the update will be rolling out to all the devices except probably for a few of the first generation Android smartwatches.