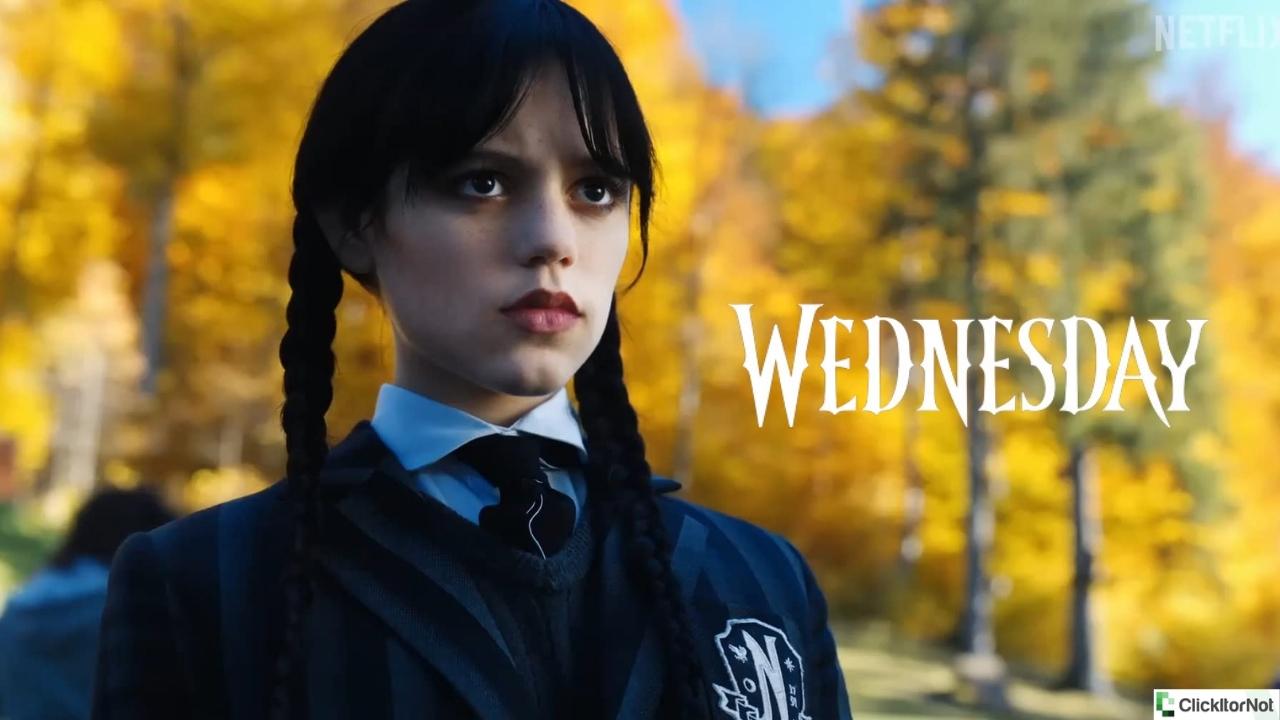 Wednesday Addams Wiki
Wednesday Addams is an upcoming live-action Netflix series about Wednesday Friday Addams, the sadistic little girl in The Addams Family.
The fictional Addams Family started as a cartoon back in the 1930s. It got more popular after the iconic 60's TV series and the feature film that came out in the 90s.
In the upcoming show, we will have Jenna Ortega, playing the role of Wednesday. The show was first announced in February 2021 and is gearing up to release this year.
If you are excited to know Wednesday Addams release date and other details, then you should read this post till the end.
Wednesday Addams Release Date
Ever since Netflix announced the making of Wednesday Addams, fans have been waiting to get it on their screens. Luckily, they don't have to wait much longer as the show will be released this year in the fall.
As of now, the makers haven't revealed the exact Wednesday Addams release date. We are confident that the premiere date will be announced soon. We will notify you if get to know anything more about the show.
Wednesday Addams Cast
Wednesday Addams cast details are already disclosed. For a better idea, we have mentioned the details below.
Jenna Ortega

as Wednesday Addams

Luis Guzmán

as Gomez Addams

Catherine Zeta-Jones

as Morticia Addams

Moosa Mostafa

as Eugene Otinger

Emma Myers

as Enid Sinclair

Naomi J. Ogawa

as Yoko Tanaka

Joy Sunday

as Bianca Barclay

Riki Lindhome

as Dr. Valerie Kinbott

Jamie McShane

as Sheriff Donovan Galpin

Hunter Doohan

as Tyler Galpin

Georgie Farmer

as Ajax Petropolus

Percy Hynes White

as Xavier Thorpe

Gwendoline Christie

as Larissa Weems

Victor Dorobantu

as Thing

Isaac Ordonez

as Pugsley Addams

George Burcea

as Lurch

Tommie Earl Jenkins

as Mayor Walker

Iman Marson

as Lucas Walker
Wednesday Addams Trailer
Wednesday Addams trailer is not available at the moment. But we are sure that the trailer will be dropped soon after the premiere date is declared.
Wednesday Addams Teaser
Wednesday Addams teaser is out and it teases the first look of the new show. In case, you missed the teaser, the link is here:
Wednesday Addams Plot & Expected Storyline
Based on the details revealed by the directors, Wednesday Addams plot will revolve around Wednesday, the only daughter in the Addams family. The show will consist of eight episodes and explore Wednesday's life in school.
Wednesday will try to master her powers while discovering the mystery that affected her family 25 years ago.
You will find more details in Wednesday Addams wiki guide.
Where to watch Wednesday Addams?
Wednesday Addams where to watch? For those unaware, Wednesday Addams is a Netflix exclusive series. So unless you are subscribed to Netflix, you cannot watch the show.
Wednesday Addams Countdown
Although we know that the show will release in the fall this year, we cannot start the Wednesday Addams countdown. That's because the exact release date of the show is not announced yet. It is speculated that Netflix will disclose the release date soon.
We will notify you when the official release date is announced.
Wednesday Addams Episode Guide
As far as we know Wednesday Addams episodes will be 8. All the episodes will be released on Netflix at once. But we are yet to know Wednesday Addams episode 1 start date.
Wednesday Addams Spoilers & Leaks
Back in the '60s and '90s, we watched the Addams family show and feature film. But the upcoming series will be different from the previous releases. Tim Burton's modern approach to the show is what makes it unique.
For more Wednesday Addams spoilers, stay tuned to this page.
Wednesday Addams News Update
According to Wednesday Addams news update, filming started in September 2021, in Bucharest, Romania, whereas post-production started in April 2022.
For more updates, you should follow Wednesday Addams Twitter page. All the latest updates related to the show are posted there.
Wednesday Addams Poster
Wednesday Addams poster is out and is being used for promotions. The poster looks as creepy as the show. You can see the poster here:
Final Thoughts on Wednesday Addams
The much anticipated live-action movie Wednesday Addams is arriving this fall only on Netflix. Make sure you get your subscription ready before the day arrives.
Wednesday Addams FAQs
---
Is Wednesday Addams on Netflix?
Wednesday Addams is a new live-action series focusing Wednesday from the legendary Addams Family. The show is soon going to arrive on Netflix.
---
Why is it called Wednesday Addams?
The name "Wednesday" was given by Charles Addams when he created the character. It is based on the rhyme line, "Wednesday's child is full of woe".
---
Who is playing Wednesday Addams on Netflix?
The character of Wednesday Addams is played by Jenna Ortega.
---
Does Wednesday Addams have powers? 
Yes, Wednesday Addams has supernatural powers that she will try to hone in the upcoming series.
---
MUST SEE: