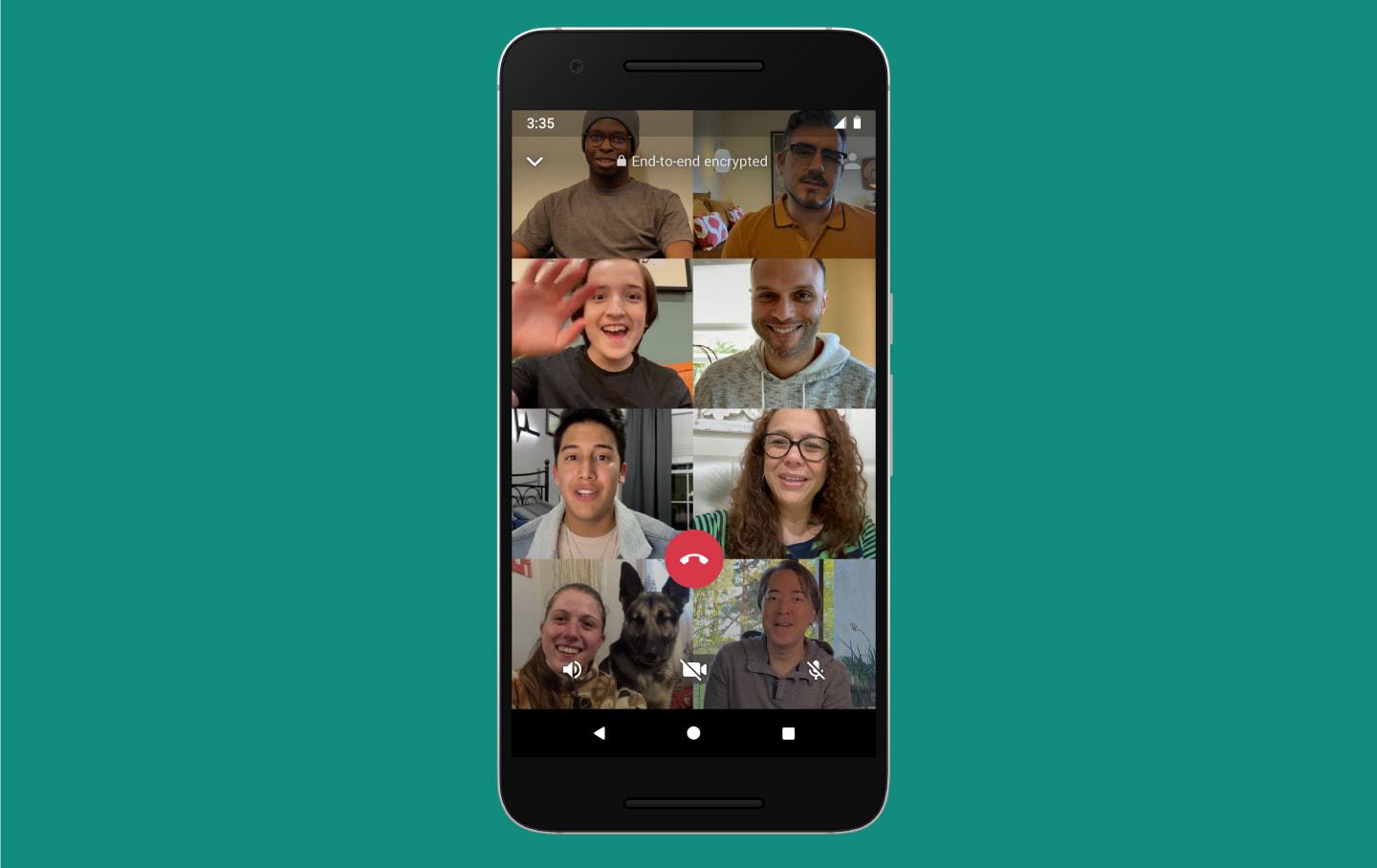 WhatsApp group call feature has been a revolution in the chat industry, making it easier for us to stay connected all the time, be it person to person or a group of people. The group call feature supports 4 at a time to keep in touch with one's friends or family. But, now the WhatsApp group call limit is increased to 8 members per call from the previous 4. With the increase in the number of people per group call, it would be easier to connect with more family members or friends group at the same time.
The new WhatsApp group call limit change was first found on the latest beta version for both iOS and Android. Now, Facebook has announced the group call limit increase officially in a post. Mark Zuckerberg, CEO of Facebook, confirmed the increase in the WhatsApp group call limit in this post.
In the post, Zuckerberg was found saying, "More than 700 million people actively use WhatsApp on a daily basis. And, this number has increased in recent times as many people are trying to connect to their family or friends group as lockdown is prevailing in many of the countries due to the outbreak of COVID-19. To help you stay connected with these people, we are increasing the WhatsApp group call limit to 8 from 4."
We're expanding @WhatsApp group video and voice calls to allow up to 8 people. pic.twitter.com/6efqB3rFyv

— Facebook (@Facebook) April 24, 2020
Zuckerberg, in his post, also mentioned many other features that are being added to Facebook's other chat apps like Facebook Messenger. Messenger has got Messenger Rooms, which is a virtual chat room helping to connect up to 50 people at a time on its platform. This was launched after Zoom Cloud Meetings app that was developed to connect up to 100 members at a time( However, there are some security issues while using the Zoom app). Zoom app has grown massively in this lock downtimes, as many corporate companies need to connect with their employees and clients to keep their projects running.
WhatsApp Group Call Limit Increased Feature Release 
Will Cathcart, Head of WhatsApp, in a tweet, said that the latest WhatsApp group call update would be released next week for both Android and iPhone. This means that the next stable version of WhatsApp will have this increased group calling feature in it.
I'm very excited for this. We'll be rolling out to users on Android and iPhone next week. https://t.co/jNZCBs6EZE

— Will Cathcart (@wcathcart) April 24, 2020
It is likely that next week we will get the latest update of WhatsApp with 8 member group calling. And, we will update you once the update is released for general public use.