WhatsApp will not work on many of the older version phones globally after December 31, 2019. The company has to withdraw its service to millions of such old mobiles.
Facebook said that the windows smartphone users would be locked out permanently after December 31. And any Android device operating on 2.3.7 or older versions will not be supported anymore, along with any iPhone working on iOS 8 or older versions from February 1, 2020.
The details were mentioned on a WhatsApp Blog and its FAQ page, as well. The Facebook-owned company has said that the users of these operating systems are unable to create a new WhatsApp account on their phone, as well as reverify their existing accounts.
WhatsApp is ending its support to all the Windows mobiles in the same month, which Microsoft is withdrawing the support for Windows 10 OS.
In 2014, Facebook purchased WhatsApp for $19 Billion. The company aimed to integrate the messaging platform into its other services like Instagram and Messenger.
On late Tuesday, WhatsApp users faced trouble around the world in receiving and sending messages. According to reports, interruptions were across South America, Mexico, Europe, and the US.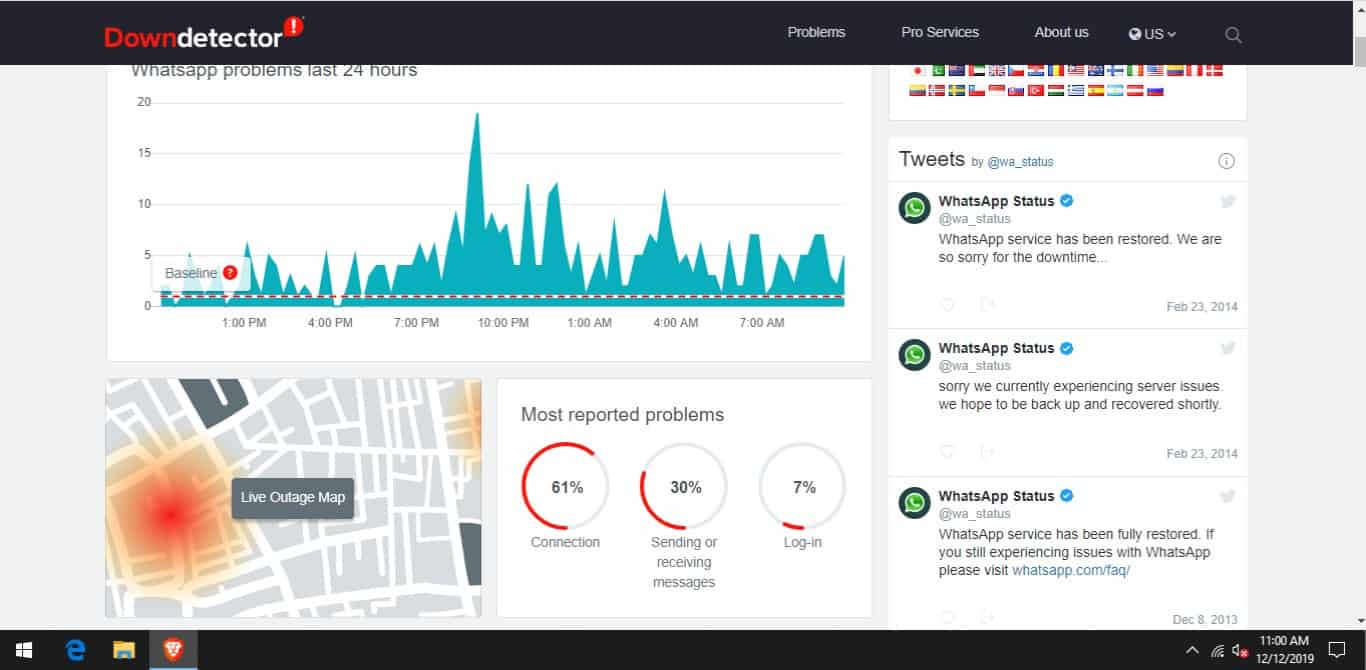 Earlier, WhatsApp has brought up a new 'Call Waiting' feature to its Android App, weeks after the introduction of this feature into the iPhone.
Before this update, when an Android user gets a WhatsApp call when he is on another WhatsApp call, the incoming call automatically gets disconnected. The receiver will be able to see a missed call notification after ending the existing conversation. But now, after the update, users can choose picking up the incoming call while conversing on another call.