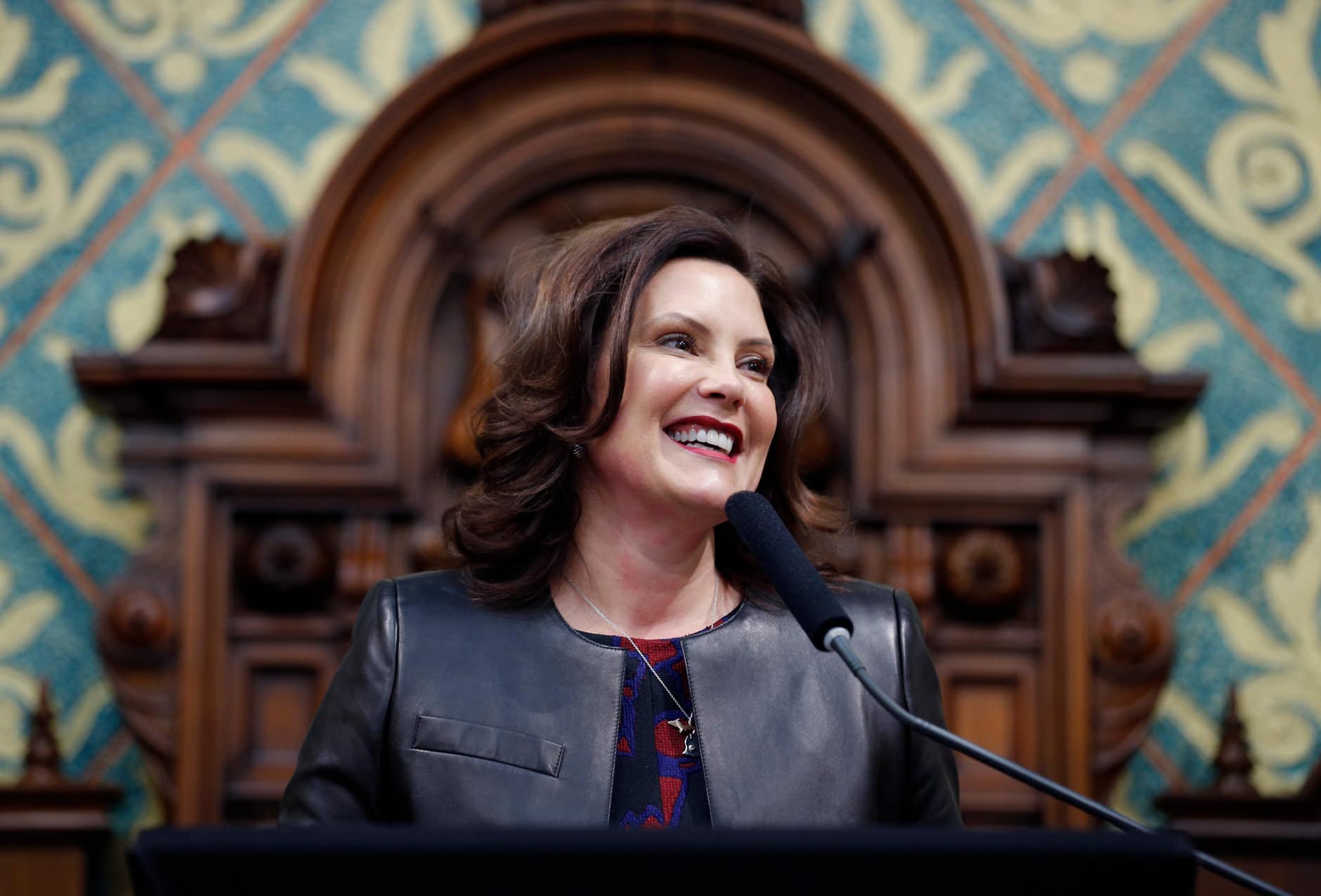 Michigan Governor Gretchen Whitmer issued orders for a state-wide shutdown amidst the fight against COVID-19 pandemic. The order asks all the members to stay in home-quarantine and will be applicable from 12:01 AM Tuesday.
The order is issued after the total cases in the state surged up to 1000 from 0 in just 13 days. And 15 people have died till now with coronavirus of which 7 new deaths are after Sunday 2 pm.
The stay-at-home order is issued at a press conference on Monday morning.
The Governor has been requesting the Michiganders for the past two weeks to stay-at-home but now Whitmer issued an executive order with punishment as the matter has become more serious now.
Governor Whitmer at her press conference said, "The goal we are trying to pursue is Stay at home, Stay Safe, and Save Lives."
After closing the sectors of the state slowly for over two weeks now to slow the spread of COVID-19, now Whitmer closed all the non-essential businesses in the state.
Whitmer said that it is not a recommendation to the people but is an order all should follow.
The Governor also said, "Those who can work from home, must work from home and those who are vital in protecting and sustaining life, they should continue to work. The aim here is to bring down interaction, crowds and the spread of the coronavirus.
Whitmer says, "Even with this action, the number of cases will increase today, tomorrow and the days ahead."
There is no way to fully stop this COVID-19 in just one fell swoop.
"There is neither vaccine nor cure," says Whitmer, "The only thing that we have to fight it, right now, and to support our healthcare system is to give them the chance by buying some time."
Groceries, pharmacies, health care providers, and gas stations are on the long list of exemptions, as well as responsible recreation during this COVID-19 pandemic.
"You can go out, you can get some fresh air, walk your dog, but just be smart about it and maintain that minimum six-foot distance between you and anyone else," said Whitmer.
It is up to Michiganders to avoid crowds and up to their employers to decide on the essential people.
"Don't behave irresponsibly with what's essential and what's not essential," says Whitmer, "Don't try to avoid the rules. If you're not an essential business then you need to shut down immediately."
Whitmer knows that this will be hard and will also hurt a lot of businesses but she seems confident that the results would be even worse if drastic steps are not taken now.
"Our actions will save many lives in the long run," says Whitmer, "Doing this right now reduces the time our economy suffers."
Here's what that Can Remain Open Amidst the Complete State Shutdown During COVID-19 
YOU CAN:
Go to the grocery or pick up some food.

Visit the pharmacy to get the needed prescription.

Engage in some outdoor activities like hiking, walking, biking, running.

Fill your car with gas.

Leave the State for a residence or home elsewhere.

Go to the hospital or secure any care necessary to get a medical emergency or to preserve the health of a loved one or your health.

Walk your pets and also take them to the veterinarian for needed medical care.

Return to Michigan from outside the State to a home or place of residence.
YOU MAY NOT:
Participate in any public gatherings.

Leave the home to work until and unless your employer states you as a critical infrastructure worker.

Go to the mall or to restaurants.

Visit someone in the nursing home, hospital, or any other residential care facilities (with limited exceptions).
BUSINESS THAT REMAINS OPEN FOR IN-PERSON WORK MUST TAKE AGGRESSIVE STEPS TO MINIMIZE THE VIRUS'S SPREAD. FOR THIS THEY MUST:
Restrict the number of workers present in-person on the job.

Promote remote work to the maximum extent possible.

Keep the employees at least six feet from one another to the fullest extent possible and enable social distancing for customers/users who stand in line.

Any other social distancing methods and mitigation measures that are recommended by the Centers for Disease Control.
The executive order issued by Michigan Governor Gretchen Whitmer has been attached here.