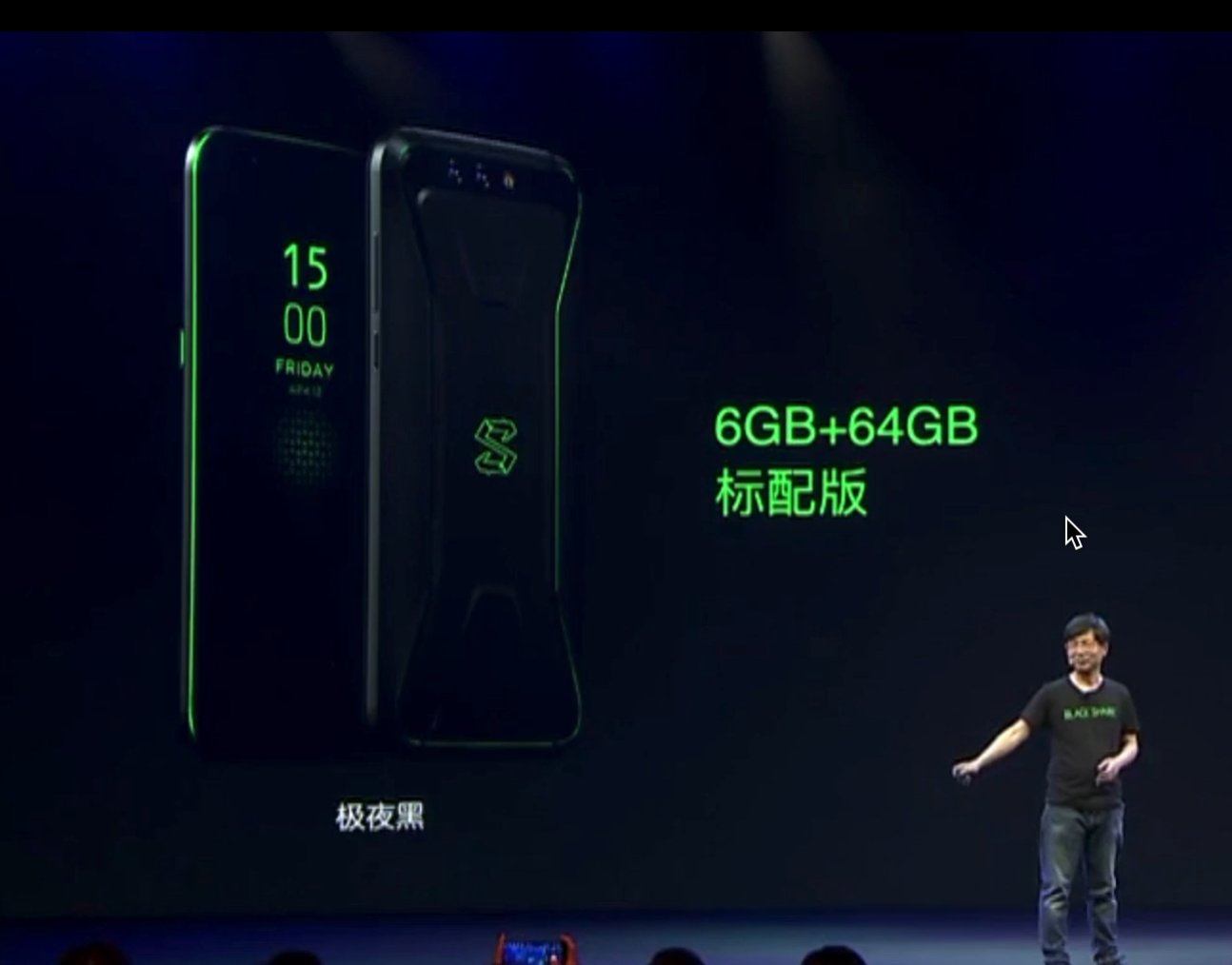 Ever wonder how many mobile brands are there and how many going to be? Well, neither you nor we have time to ponder about as it seems more the merrier. Because, Xiaomi Black Shark, yes, a new mobile brand is going launch its first smartphone very soon. Those who do not know, Black Shark is supported by Xiaomi.
It is learned by ClickItOrNot that the first device if Black Shark is all about gaming. No surprises there as Black Shark is the Chinese sister concern company of handset maker.
Recently Black Shark has released two teasers on their first smartphone. The Xiaomi backed smartphone was seen in a few benchmarks before. Not only that, you can actually take a glimpse of the handset in one the videos released by the Black Shark.
Indeed, you can't expect Xiaomi Black Shark to reveal much about its yet-to-be-unveiled smartphone, but a small video gives enough inside about the smartphone through a 360-degree video.
While all the phone makers are looking for the options to create thinner and compact smartphone, Xiaomi Black Shark has created a thick and heavy smartphone. Although, the design of the first phone of Black Shark is appreciated for its purpose that is gaming. Reason being, a superior hardware has been packed in, especially while holding it in landscape mode.  The best part is, Black Shark smartphone has already been compared with another gaming-focused Razer Phone and proven to the better in design.
Even this piece isn't spared by leaksters. They leaked information about the specifications of the phone. The Xiaomi Black Shark may have 8GB of RAM running Snapdragon 845 chipset with 32GB storage capabilities. The Xiaomi Black Shark handset will have 2,160×1,080  touch screen resolution and 18:9 aspect ratio.
Such screen resolution allows you to watch new and old favorite movies in good quality on your device. New films will be in MP4 format for sure, but the old ones can go in avi, flv, mkv, vob rip formats. You will not be able to watch these movies on Xiaomi Black Shark without conversion. Freemake Video Converter "eats" all the formats that I know and super easy to use. Read more about conversion from mkv to mp4 here: http://www.freemake.com/how_to/how_to_convert_mkv_to_avi_mp4
It was said to be launched on April 13, and Xiaomi hasn't disappointed us all.