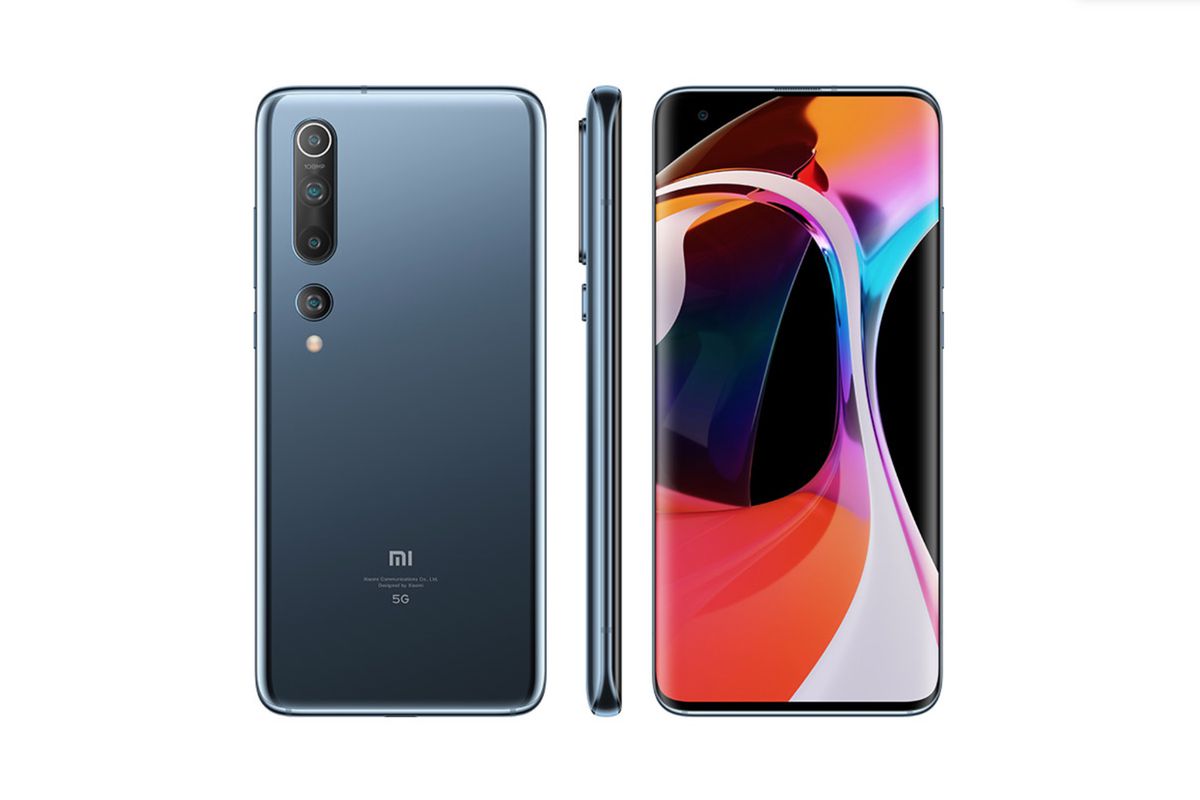 In China, Xiaomi Mi 10 and Mi 10 Pro came a few days back. Everyone was expecting that the duo smartphones will perform well in the Mobile World Congress 2020 show in Barcelona. But, the event got canceled due to the coronavirus outbreak.
Both the Mi 10 and Mi 10 Pro device has the big 108MP f/1.7 cameras at the back. It also has a 6.67-inch Super AMOLED panel with the 90Hz refresh rate, with the Qualcomm Snapdragon 865 processors and the 30W fast charging.
The Pro device has some different qualities such as a pair of telephoto lenses with 2x and 5x zoom capabilities. The smartphone also has an up to 50W fast charging but, the battery of the device is a little smaller 4500mAh battery as compared to the 4780mAh battery of the Mi 10.
Both the devices are running on the latest Android 10 OS out of the box with the Xiaomi's exclusive MIUI 11 skin on the top. Xiaomi never wastes time after the launch of the duo; it quickly starts the kernel source code and also first downloadable MIUI 11 ROMs.
Xiaomi is also making its own Mi 10 and Mi 10 Pro development plans, which users already know, atleast China users. The owners of Mi 10 were waiting for the MIUI Beta program, and it has already begun from 17th February.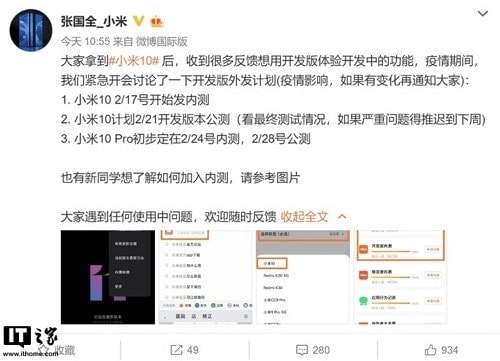 On 24th February, the Mi 10 Pro will also get the MIUI 11 beta program. Xiaomi is keeping a week gap in the rollout dates for the duo's MIUI 11 beta update.
The MIUI 11 beta program is for Mi 10 and Mi 10 Pro users to try the new software updates and features, which is way better than others. But, this software usually has bugs and sometimes increases the problems for frequent users.